Disclosure: *This post may include affiliate links. As an affiliate, I earn from qualifying purchases.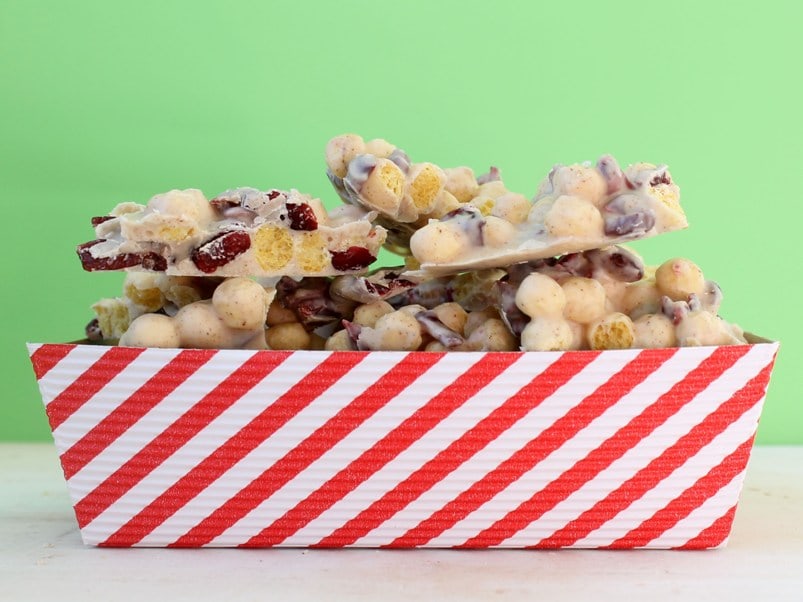 White chocolate cherry Kix clusters, a delicious holiday treat to make and give!
I'm lucky that I got these photographs done. You see, this combination of white chocolate, dried cherries and crunchy Kix was so perfect I ate half the stuff while photographing. After 41 years of existence, I still have low enough self-esteem that I'm astonished when I produce something good. No, awesome. So I rewarded myself by eating this non-stop.
Plus, except for the hot bits, kids can easily help make this, break it, and package it for gift-giving this holiday season.
To make White chocolate cherry Kix clusters, CLICK HERE.