A roundup of alternative Christmas trees ideas
Alternative Christmas trees? Why?! There are many reasons to have an nontraditional, treeless Christmas tree… having cats that like to climb trees, having toddlers that like to climb trees, not wanting all the pine needles (oh the pine needles), having a limited budget or limited space (this city gal can relate). Here are 31 unique treeless alternative Christmas trees ideas.
more christmas ideas
Looking for more fun this holiday? Check out these roundups.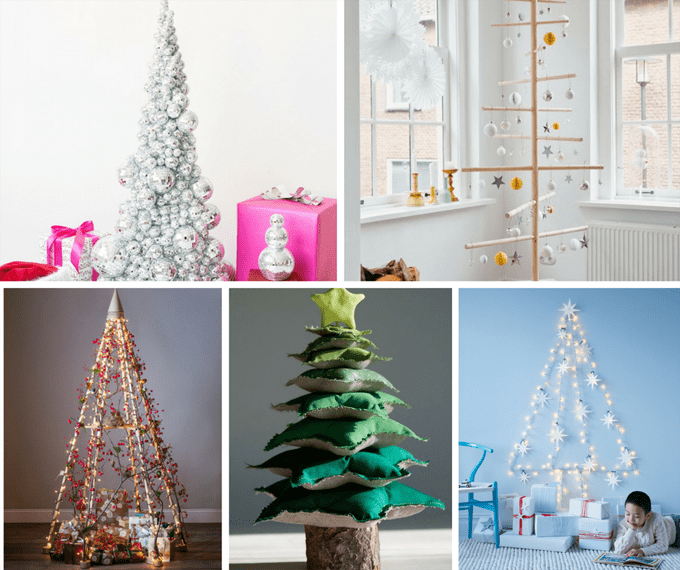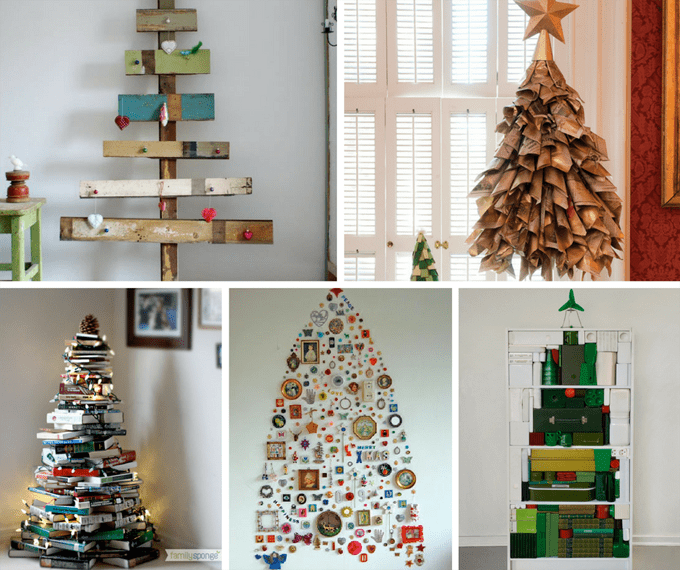 Stack a Christmas tree from books at Family Sponge.
Just rearrange your shelves to make a Christmas tree.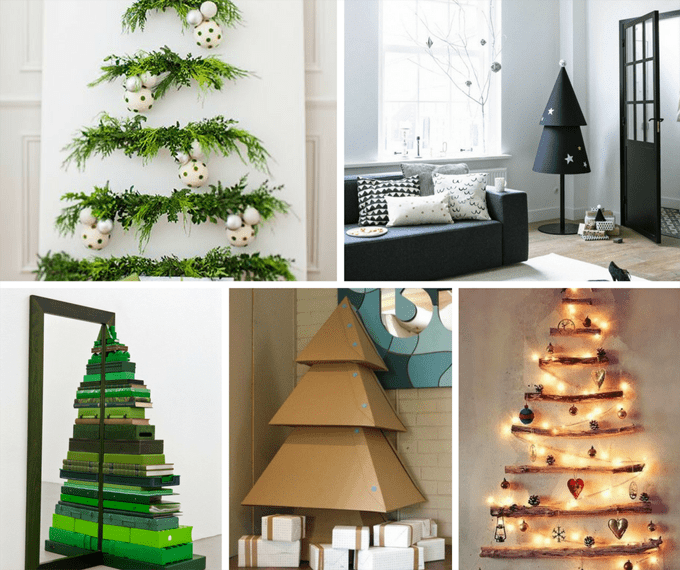 Love this space-saving Christmas tree at Lowe's.
Check out this Christmas tree using a mirror.
This gorgeous stick Christmas tree (source unknown).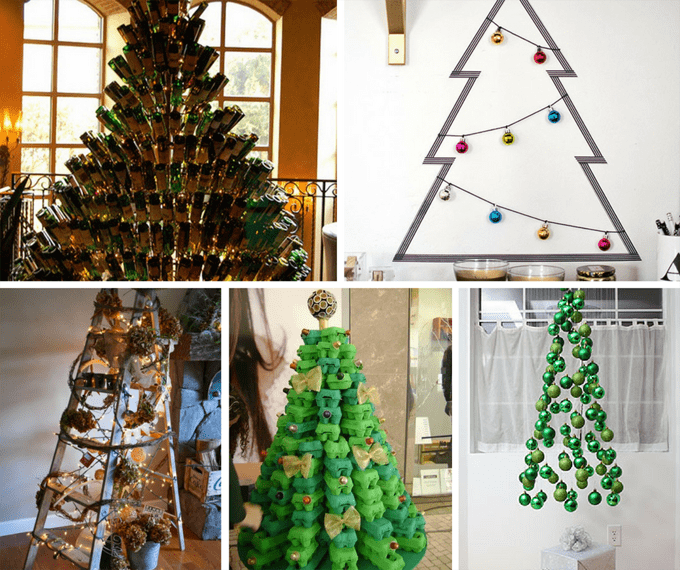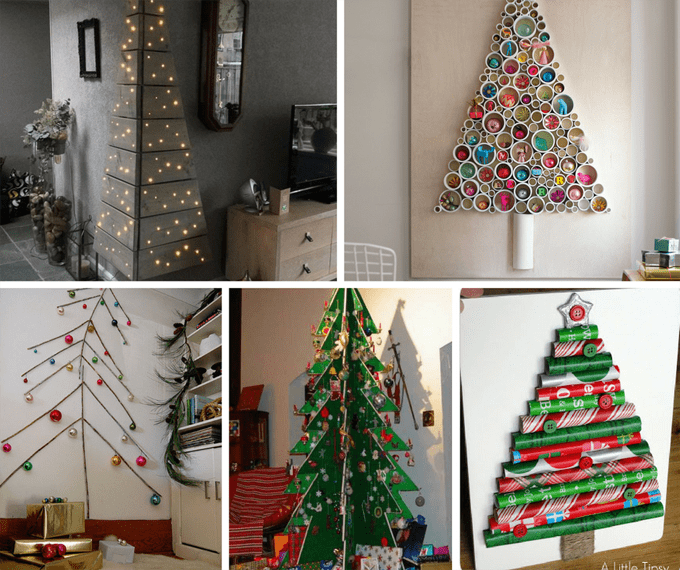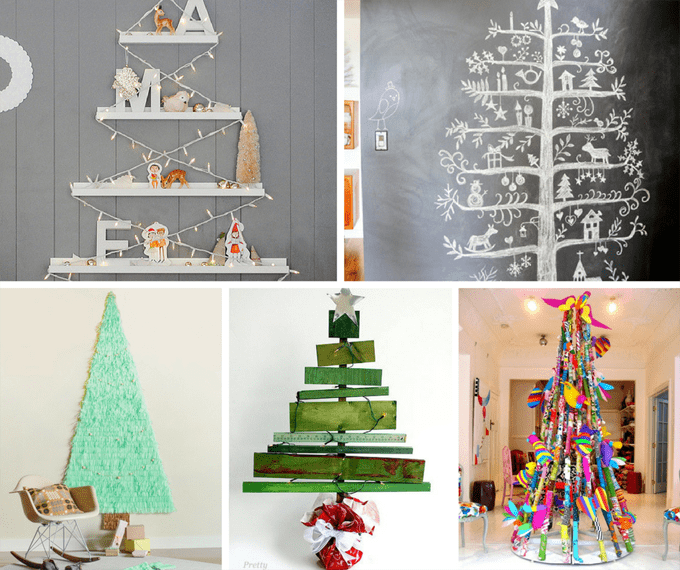 Lastly, check out this video how-to to make a hanging cardboard Christmas tree.
PIN FOR LATER: