Disclosure: *This post may include affiliate links. As an affiliate, I earn from qualifying purchases.


Simple Rudolph cookies on a stick — a fun decorated Christmas cookie
Rudolph cookies
Kt's Rudolph cookies on a stick. It's not Christmas without Rudolph the Red-Nosed reindeer cookies.
I've done something similar in the past (see these Rudolph cookies here), but this version is even easier.
And if you want to skip a step, use pretzels for the antlers instead of candy melts. These make a cute Christmas cookie for kids and grown-ups alike.
how to make Rudolph cookies
Circle cookie cutter (from 2 to 3-inches in diameter)
Cookie sticks
Brown food coloring
2 disposable decorating bags
1 coupler
1 decorating tip, size "5"
Rubber bands
White candy melts
Red candy melts
Candy eyes
Baking tray
Wax paper
Note: For food coloring, I suggest Americolor Chocolate Brown Soft Gel Paste, available online or in specialty cake decorating stores. Find the decorating bags, coupler, tip, candy melts, candy eyes and cookie sticks in the craft store.
Roll out chilled cookie dough, cut out circles, insert cookie sticks, and bake according to the recipe. Let cool.
Prepare royal icing and tint brown. Prepare a decorating bag with coupler and size "5" tip. Fill with the icing and close tightly with a rubber band
Line a baking tray with wax paper. Fill a disposable decorating bag with about ½ cup of white candy melts. Melt the candy melts in the decorating bag in the microwave according to the package directions, massaging the bag occasionally, until the candy melts are melted. Snip about 1/4-inch from the tip of the bag. Pipe "Y" shapes for antlers on the wax paper. Don't pipe the antlers too big, or they will be unstable on the cookie. They should be about 1 to 1 1/4 inch long. Let set about 30 minutes.
Work with one cookie at a time. Pipe a circle with the brown icing and let set about 15 minutes.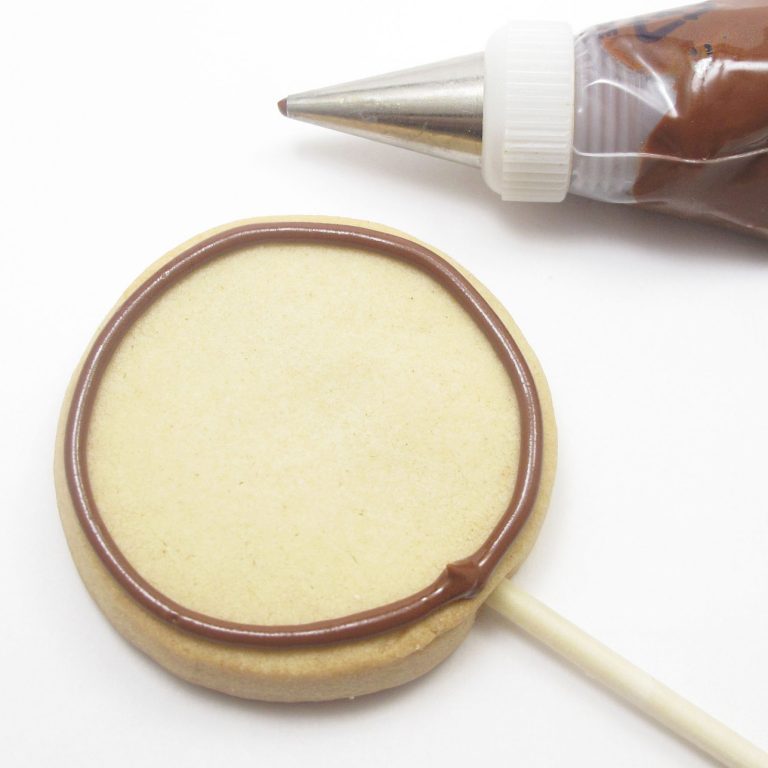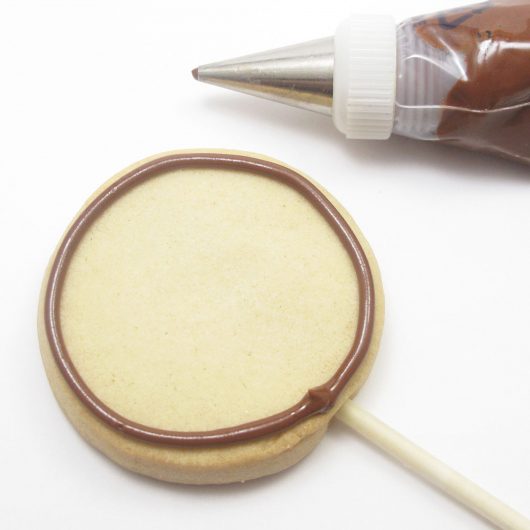 Pipe brown icing back and forth to fill the circle completely, and immediately move on to step 5.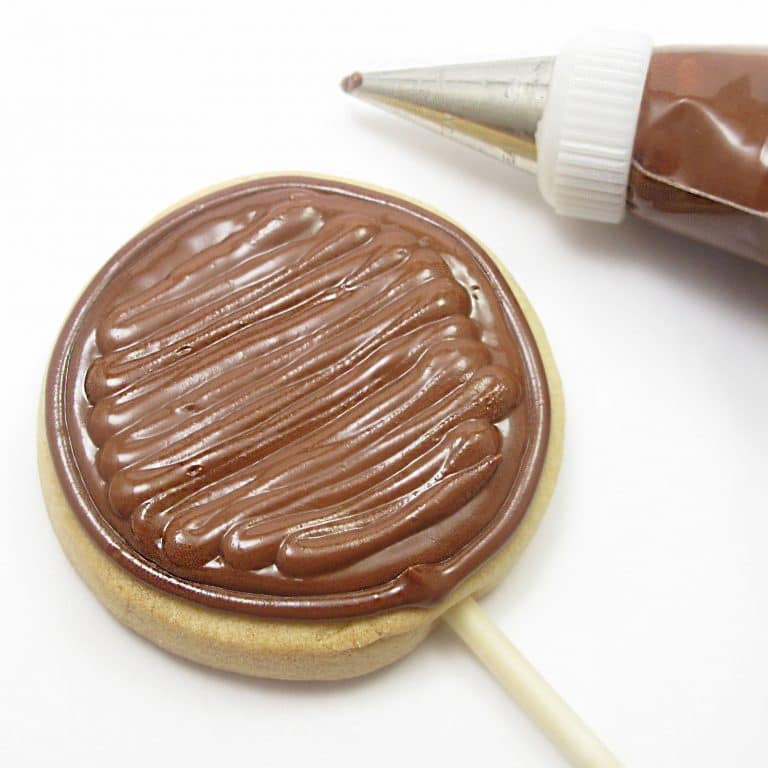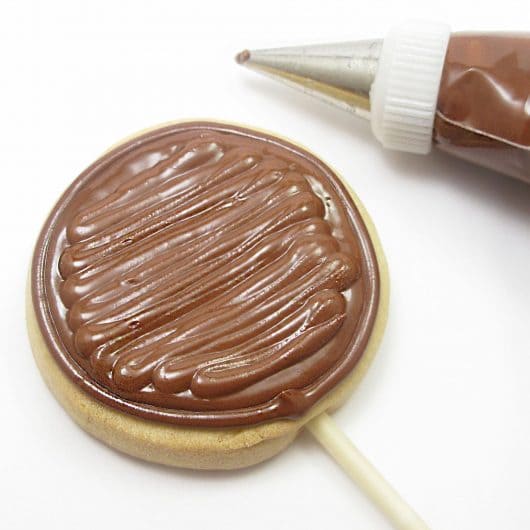 Immediately stick two candy antlers, two candy eyes and a red candy melt on the cookie. Let the cookies dry well, preferably overnight.