The secret to making maple cinnamon roasted pumpkin seeds with CRUNCH!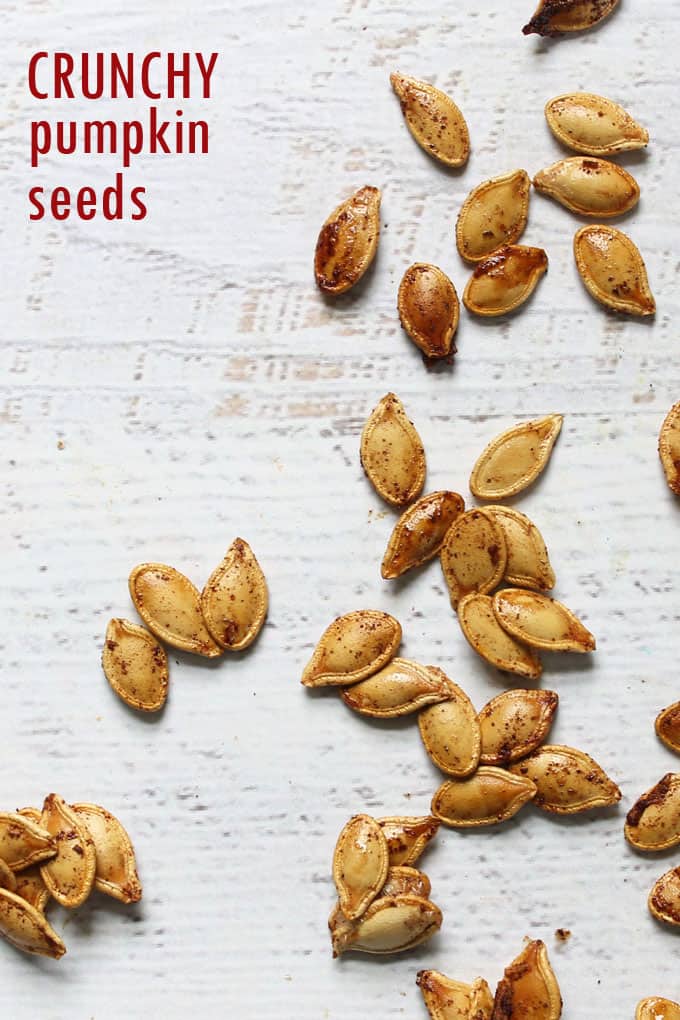 pumpkin seeds recipe
First, Happy Halloween! Second, my apologies for a lack of how-to photographs. You see, I didn't think these would be all that great. We carved our pumpkin yesterday and had all these seeds. And I figured I might as well bake them. And I didn't even measure anything. And then they go and turn out awesome. So I'm going to try and recreate the roasted pumpkin seeds recipe for these cinnamon maple pumpkin seeds with crunch for you and I will ask you to use your imagination as to what I looked like making them. By the way, for timing purposes, note that the secret to the crunch is letting the seeds soak overnight.
Need more pumpkin ideas? Try this amazing four-can pumpkin soup. Or try this awesome pumpkin patch cake.
Here is the guy that gave his guts for the sake of delicious snacking: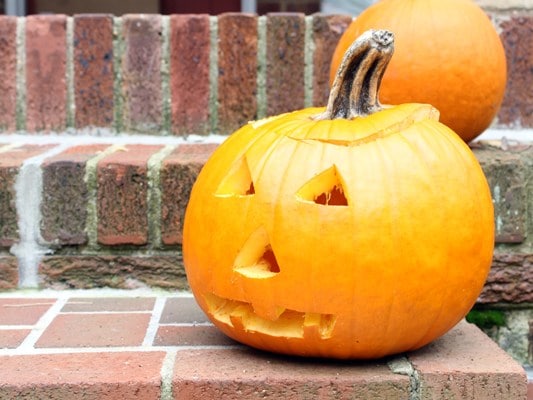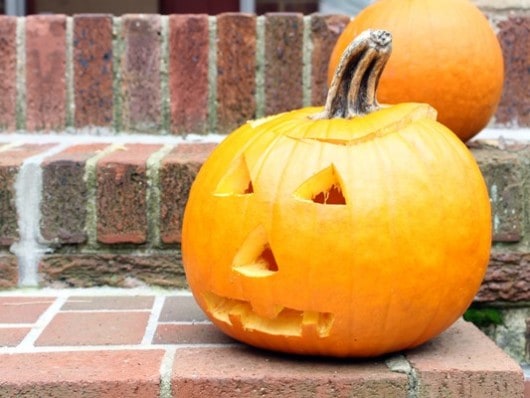 pumpkin seeds with crunch
you will need:
pumpkin seeds




table salt




olive oil




cinnamon




nutmeg




kosher salt




maple syrup
what to do, pretty much.
Preheat the oven to 300 degrees F. Once you scoop out all the seeds, discard what flesh you can. I wasn't too precise about it and my seeds were still pretty slimy with pumpkin guts. Put them in a bowl. Pour table salt on top. Maybe a tablespoon or two? I just poured from the spout of that Morton's salt container back and forth a couple times. Fill with warm water to cover and let it sit on the counter overnight. The next day, drain the seeds. Pat them dry and put them back in the bowl. (Honestly, they weren't even dry. And they still had some pumpkin guts on them.) Drizzle in some olive oil (about a tablespoon, I figure) and stir. Sprinkle on lots of cinnamon, some nutmeg and a bit of kosher salt. Drizzle some maple syrup on top (probably about a tablespoon of this, too) and stir to coat. Spread the seeds out on a baking sheet lined with parchment paper. Bake for 20 minutes. Stir a bit. Bake for 20 minutes more. Stir a bit more. Bake for yet another 20 minutes. I did 10 more minutes after that. Then, enjoy!