Disclosure: *This post may include affiliate links. As an affiliate, I earn from qualifying purchases.


Dip-dyed marshmallow hearts are a pretty, pastel treat for Valentine's Day.
marshmallow hearts
This one goes in the category of quick and easy to make, always appreciated in my house. But I'll warn you that they do take a while to dry. As in, a few hours.
I'm not entirely sure what one would do with tiny bite-size dip dyed marshmallow hearts, but I'll let you use your imagination for that.
Maybe package some in a little cellophane bag tied with ribbon for a Valentine's Day treat? Add to hot cocoa? Eat? Leave a trail for your husband to the Godiva catalog?
Or in my case, maybe to the Anthropologie catalog. Or to my bed. You know, to nap. O' sleep. How I miss thee (thanks a lot new baby). They do look a good bit like conversation hearts, too.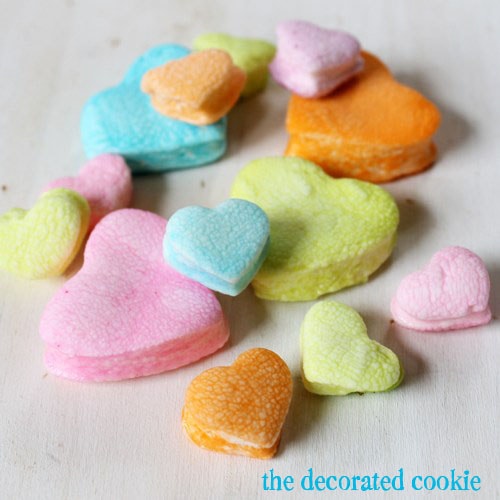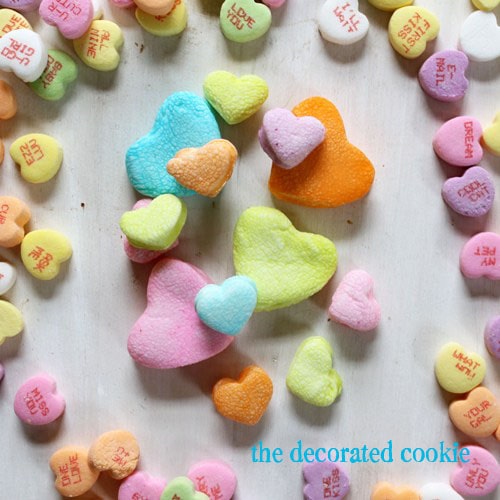 more Valentine's Day marshmallows
You might like these other ideas.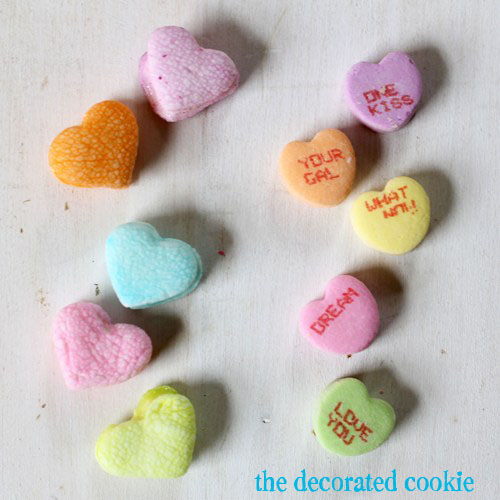 how to make dip-dyed mini marshmallow hearts
you will need:*
Jet-Puffed Stackermallows

mini heart cookie cutters

small bowl or cup

fork

food coloring

baking tray

wax paper

cooling rack
*The Stackermallows should be found in the supermarket. These are the flat, rectangle marshmallows. I used a 1-inch and 1 1/2-inch heart cutter. You can likely find heart cutters in the craft store this time of year. For food coloring, I suggest Americolor Soft Gel Pastes (Electric Pink, Electric Green, Orange, Sky Blue and Electric Purple used here), found online or in specialty stores.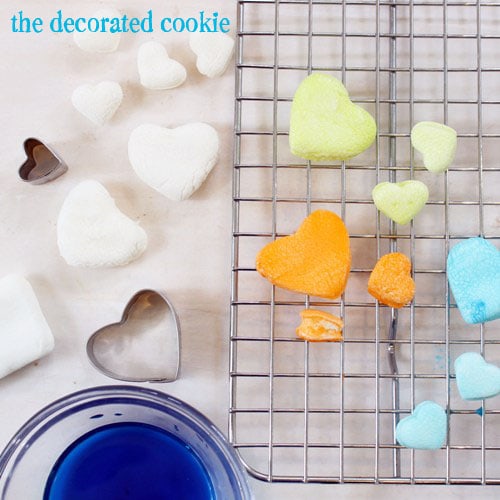 what to do:
Line a baking tray with wax paper and place the cooling rack on top and set aside. Use the cookie cutters to cut out hearts from the marshmallows.
Mix two or three tablespoons of water with a drop or two of food coloring in the small bowl or cup.
Place a marshmallow in the mixture and quickly remove by scooping out with a fork. Place on the cooling rack to dry. This will take awhile! When the top is dry, flip over to dry the underside.