Disclosure: *This post may include affiliate links. As an affiliate, I earn from qualifying purchases.


Super simple candy heart marshmallow pops for Valentine's Day.
candy heart marshmallows
Valentine's Day doesn't get any simpler than candy heart marshmallow pops. (Unless you don't celebrate it, that's pretty simple. And before kids made us celebrate, we never did.)
Marshmallow pops with a little extra chocolate sweetness. Last minute. Make-ahead. For school. For your sweetie. For yourself. Whatever. Done and done.
Are you a "ooooh" Valentine's Day or a "meh" Valentine's Day person? I'm admittedly a "meh" Valentine's Day person.
But the holiday does lend itself to cute sweets. And my daughter loves it, so I'll there ya' go. Maybe I'm becoming less of a Valentine's Day Grinch. Oh, hey, the red ones would make great Grinch marshmallow pops, too.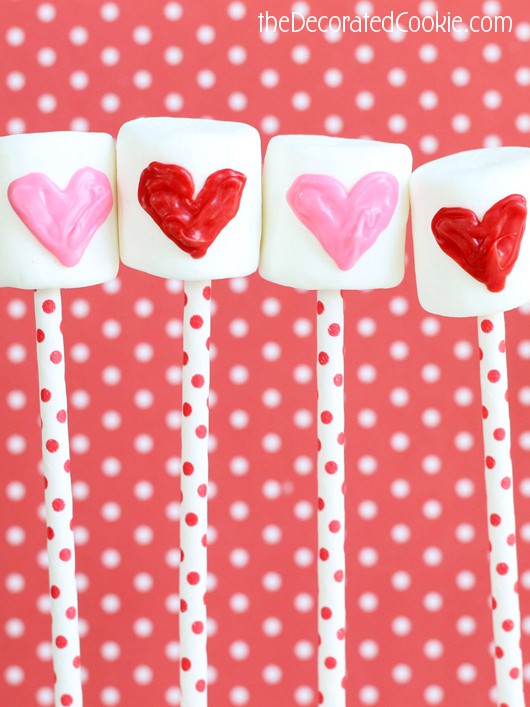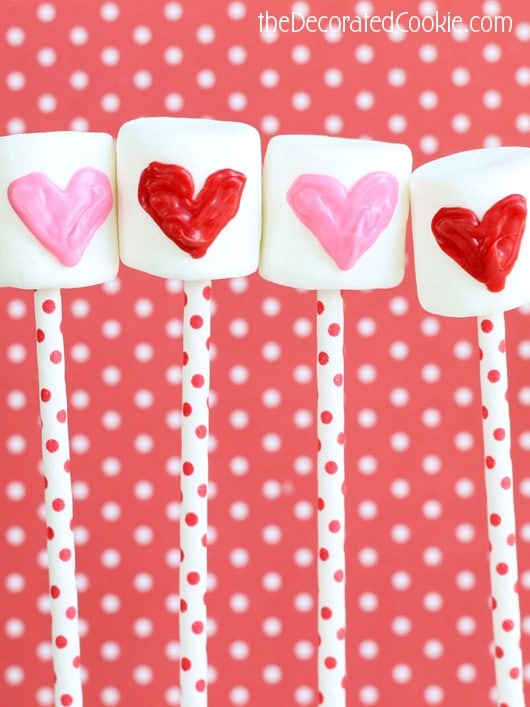 more Valentine's day marshmallows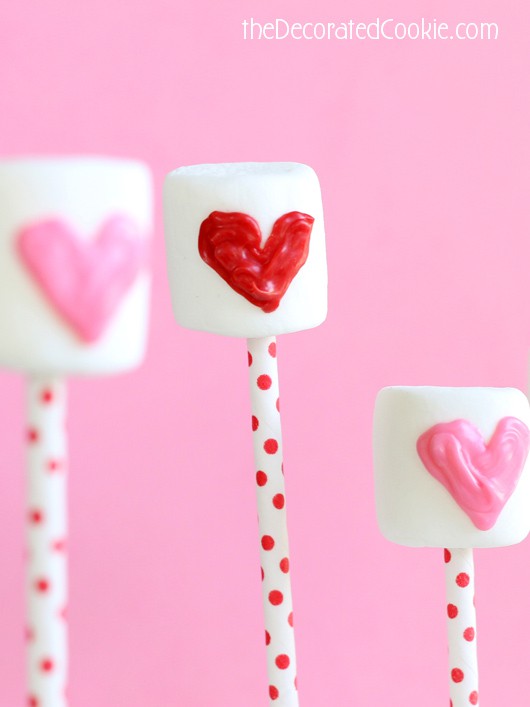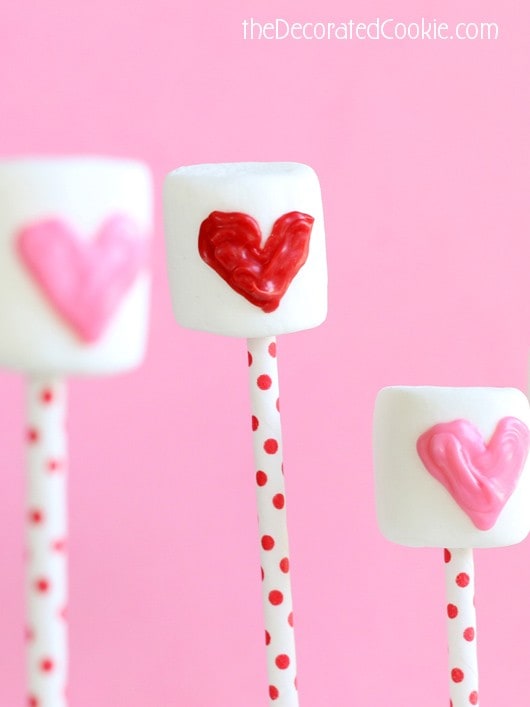 how to make candy heart marshmallow pops
you will need:*
red and/or pink candy melts
disposable decorating bags
lollipop sticks or straws
scissors
baking tray
wax paper
*Find the candy melts, decorating bags, and lollipop sticks at the craft store. Links to supplies are also below.
what to do:
Line a baking tray with wax paper. Skewer marshmallows with lollipop sticks or straws and place them on the tray closely together so they don't roll away.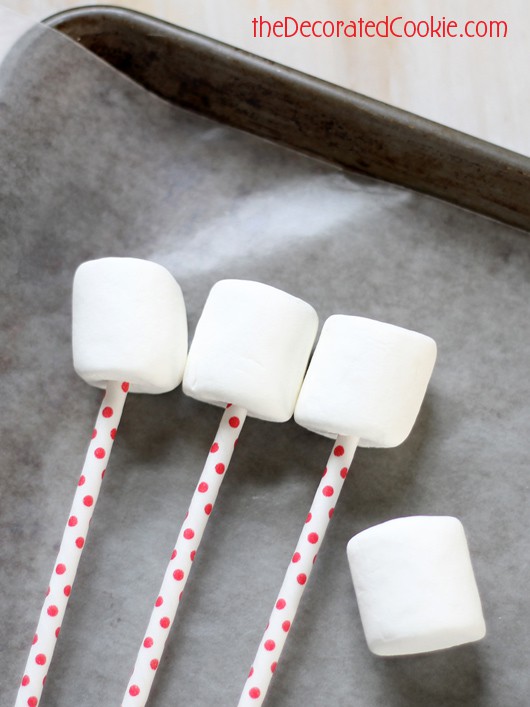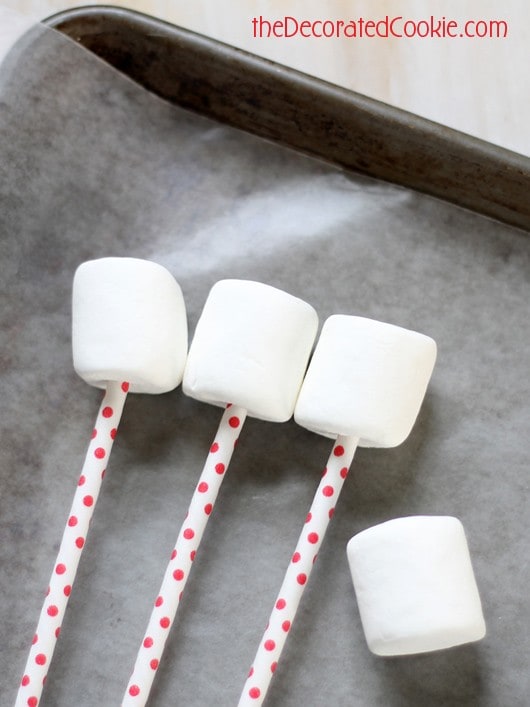 Pour about 1/2 cup of candy melts in a decorating bag and microwave at 70 percent power for 90 seconds. Massage the bag and continuing at 30 second and 15 second intervals just until the candy fully melts.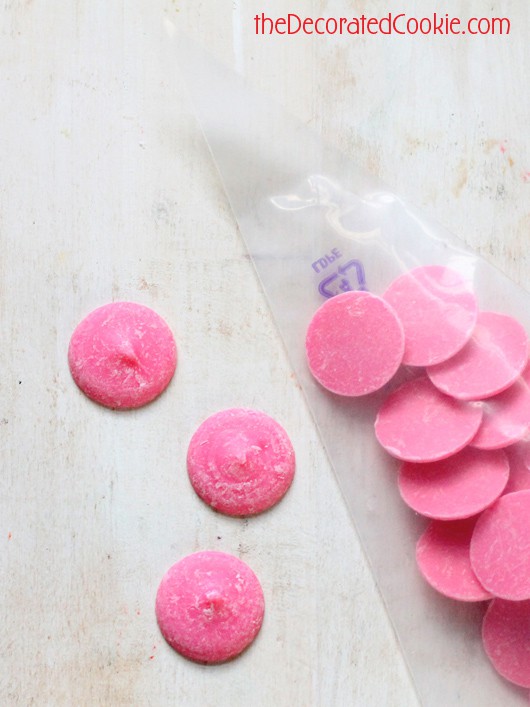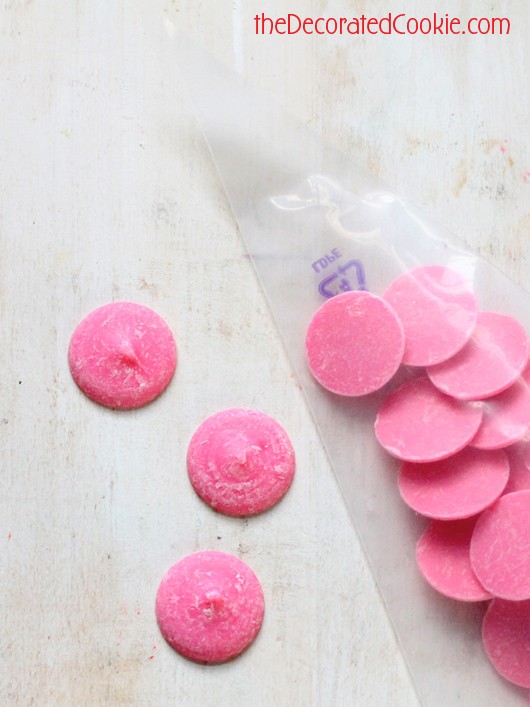 Snip only 1/4 inch from the tip of the bag so you have good control over the melted candy. Pipe hearts on the marshmallows and fill with the candy. Let the marshmallows sit about 30 minutes until fully set.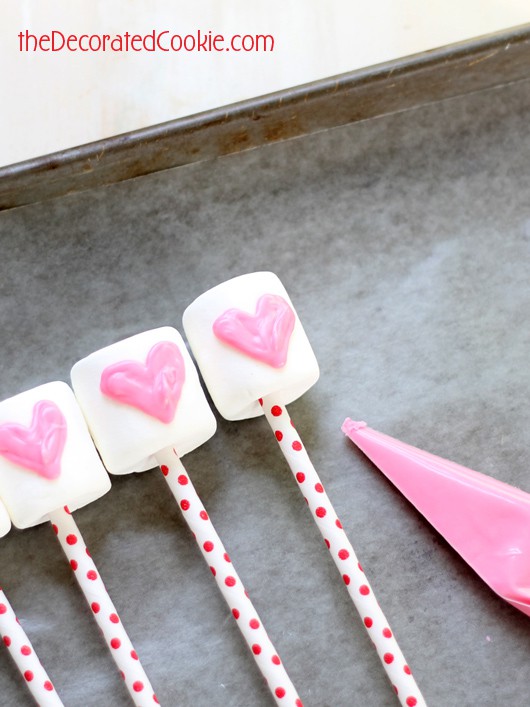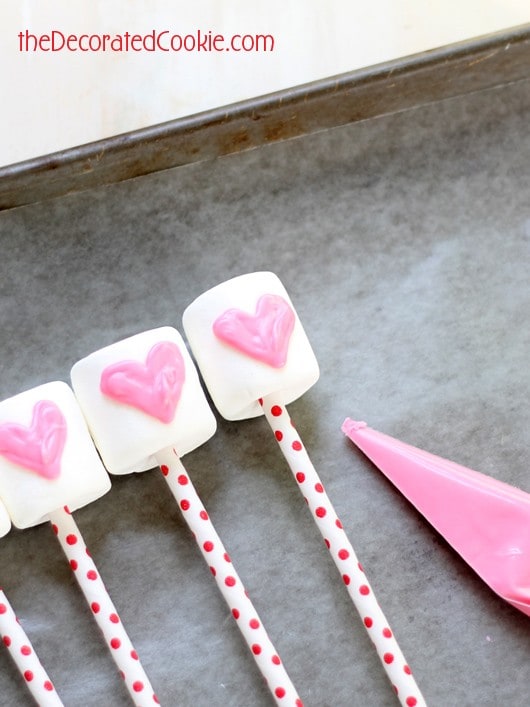 Make all the pops you like, then use hand the leftovers to a kid to create candy art.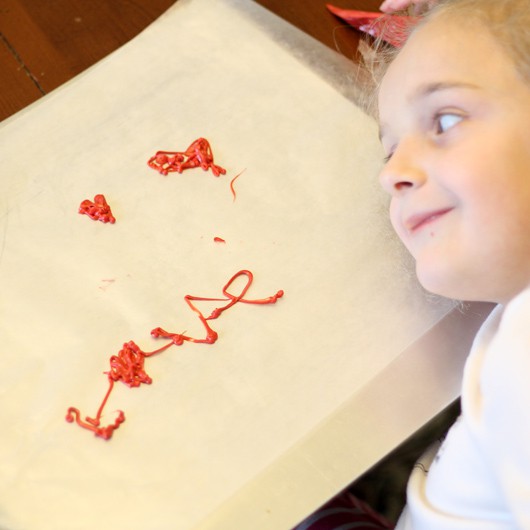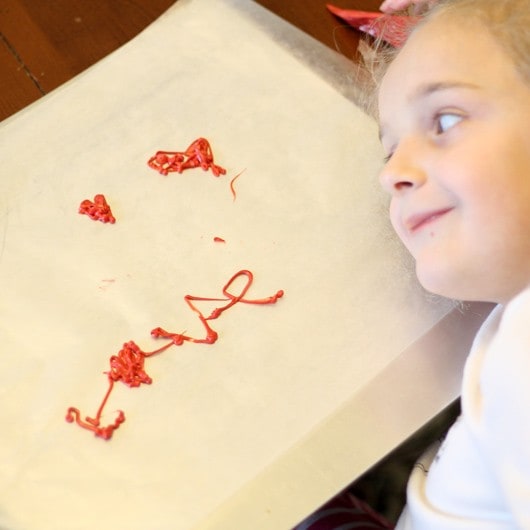 SUPPLIES:


PIN FOR LATER: