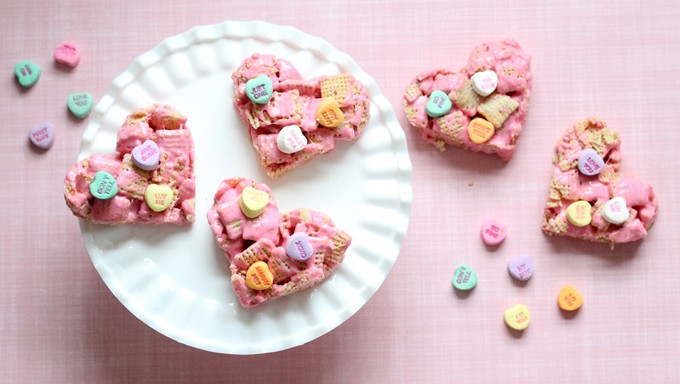 Vanilla Chex treats hearts
So it turns out that 1. Vanilla Chex is freaking good. 2. Chex makes awesome cereal treats because it stays crispy. Who knew? And they take minutes to make, so these Vanilla Chex heart treats are perfect for a last minute Valentine's Day treat.
Find the recipe for heart-shaped Vanilla Chex treats HERE.