Disclosure: *This post may include affiliate links. As an affiliate, I earn from qualifying purchases.


A roundup of the the 30 best Valentine's Day classroom cards and toys. Minted compensated me for my daughter's Valentine's Day cards this year, but all opinions below are my own! Post also contains affiliate links.
Sweet, personalized cards paired with inexpensive, little toys simplifies your kids' Valentine's Day classroom cards. Below are 30 awesome (and candy-free) ideas!
As many of my fellow parents know, Valentine's Day classroom card giving can get pretty competitive.
When we were kids we picked out a box of cards from the drug store, filled in the names, made our brown lunch bag card holders and called it a day.
Now, thanks to the likes of Pinterest and its millions of perfectly presented DIY ideas, the Valentine's Day season is a little more complicated.
I'm one of those guilty of making things more complicated with my own Pinterest board full of Valentine's Day card ideas. But I don't want things to be complicated. Truly. I want all things cute, simple, easy. Enter Minted.
I believe we can all reach a middle ground, some place between pulling from the bottom of the drug store pile and giving kids elaborately constructed chocolate and strawberry robots with five dollar bills attached. And it's this: A cute card (chosen by your kids) with a matching, inexpensive toy. That's it. You have the classic card to give with just a tiny bit of extra fun. Nothing over the top, but absolutely remembered. If you like, package the two together in cellophane bags with ribbon. Or, you can punch a hole in the card and attach the toy with ribbon.
Here are my favorites from Minted's collection of Valentine's Day cards and some ideas for toys to accompany them.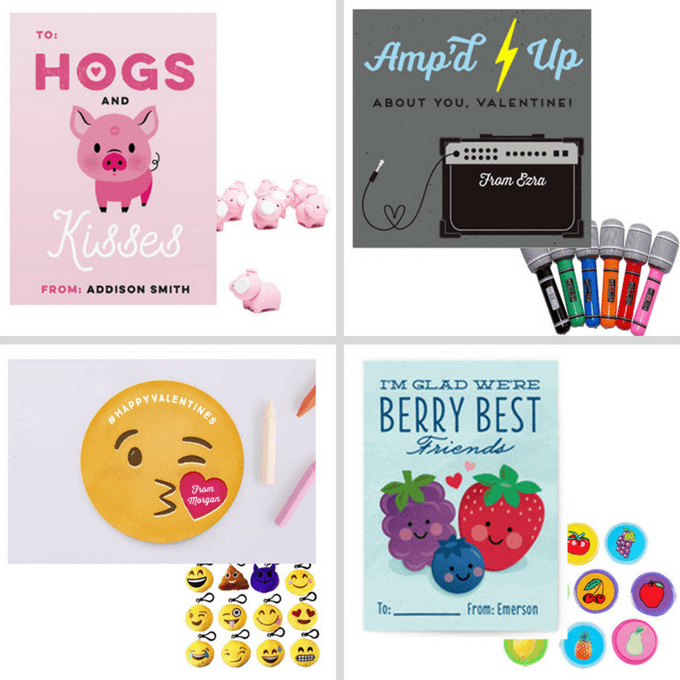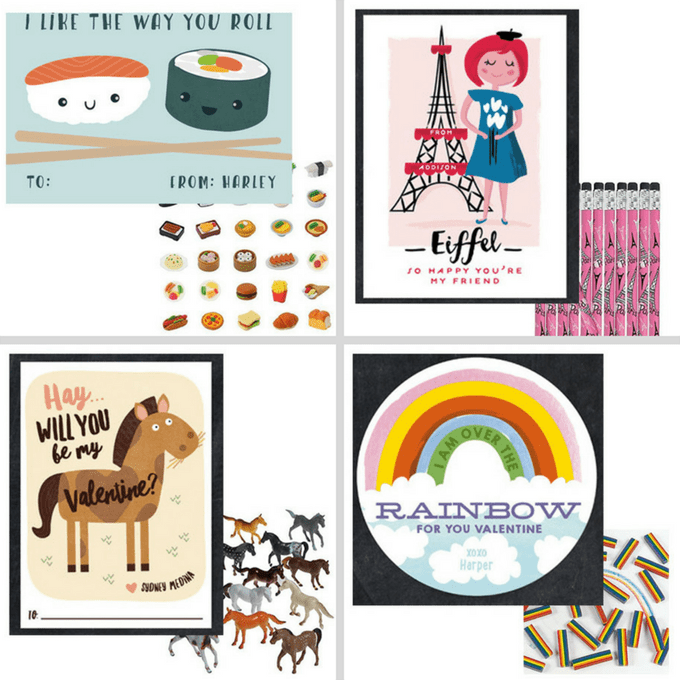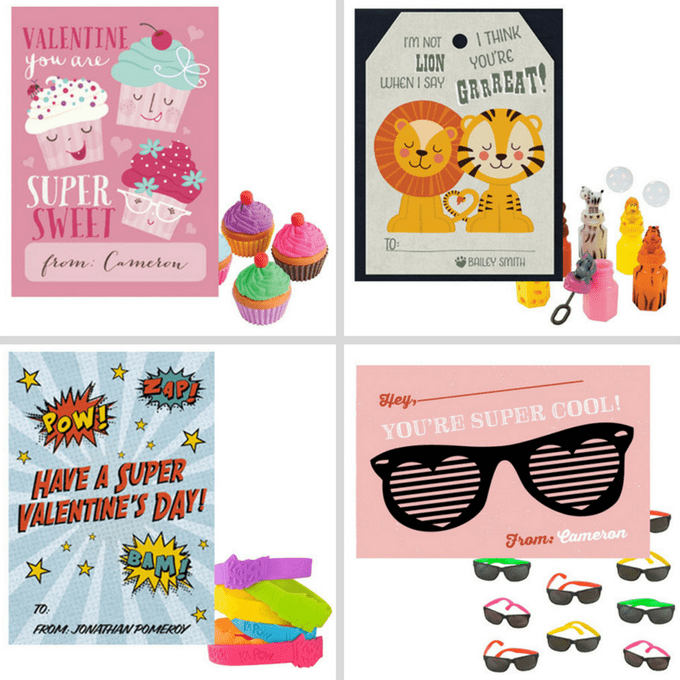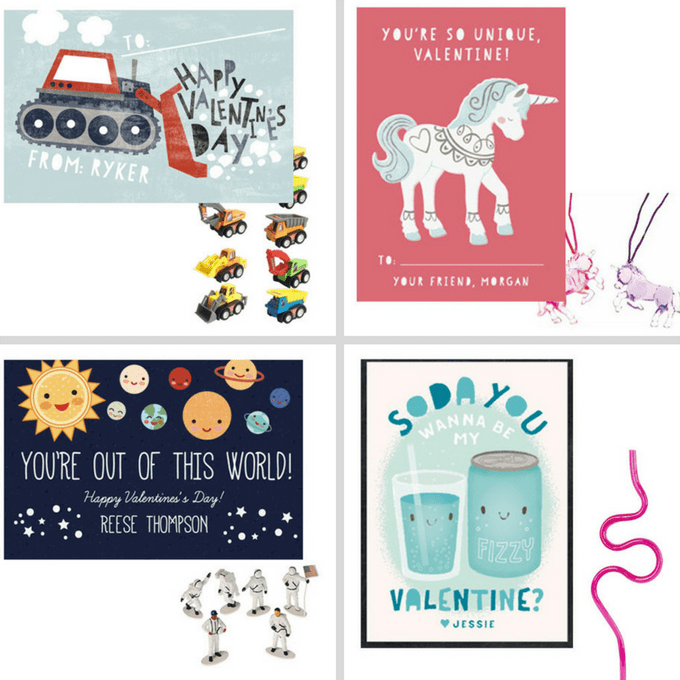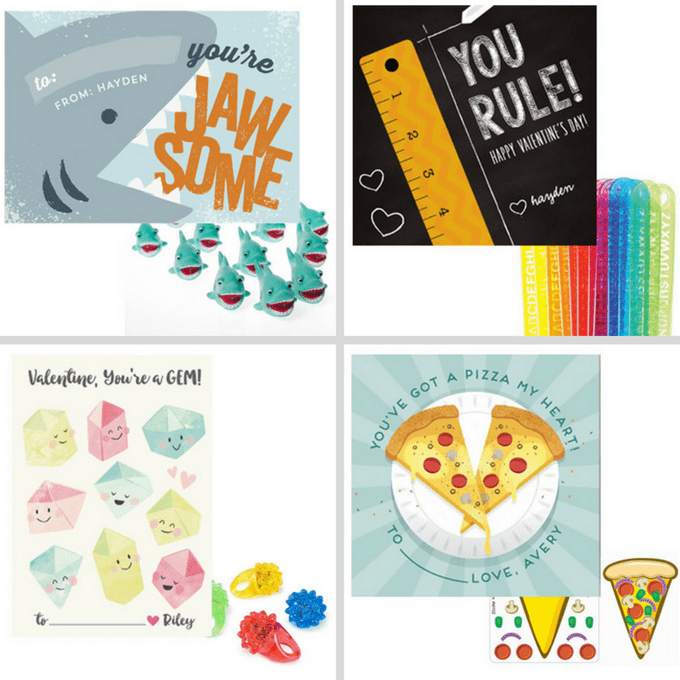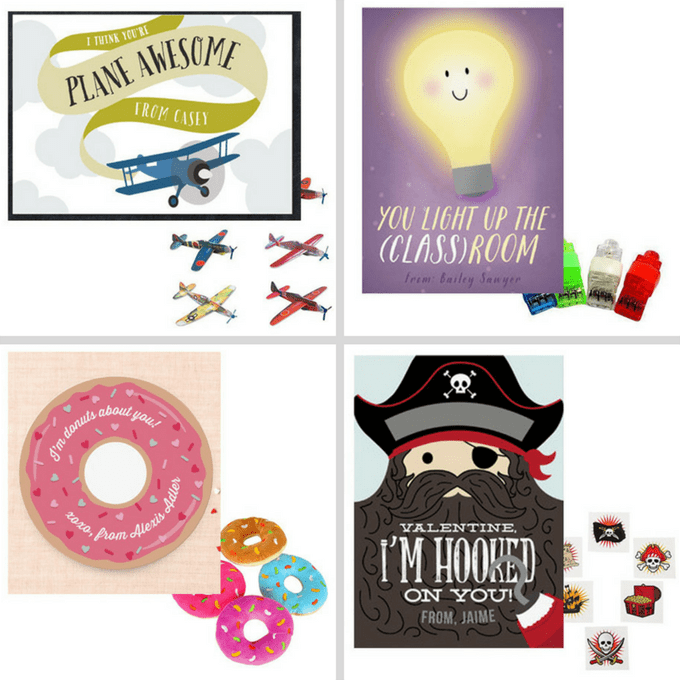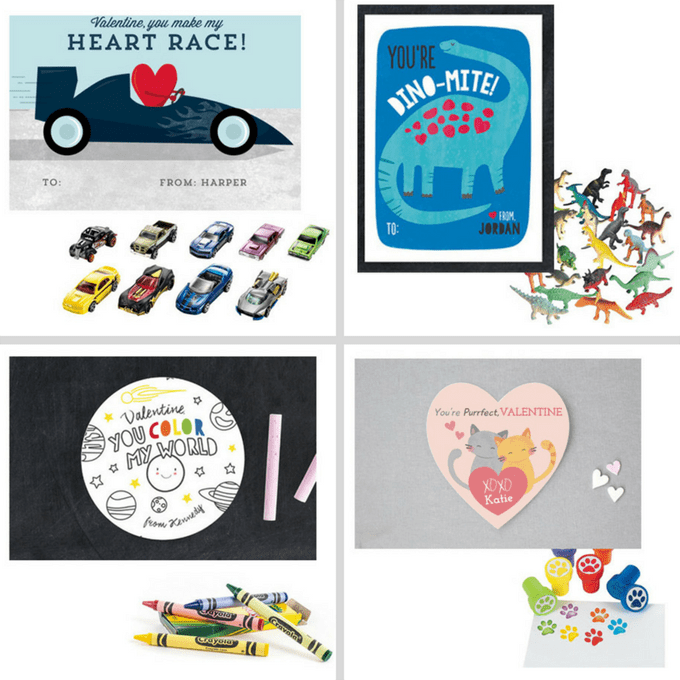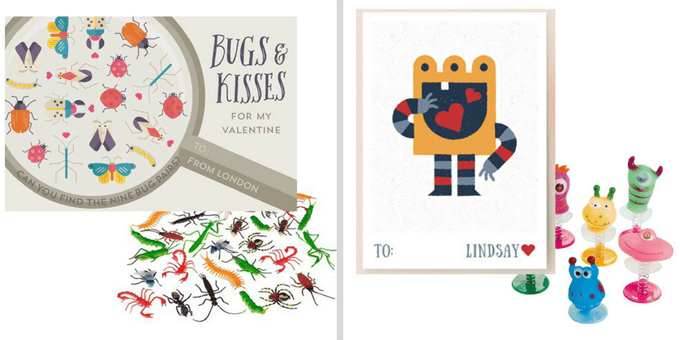 If you like these ideas, be sure to check out my Valentine's Day classroom food crafts roundup.
PIN FOR LATER: