Easy monster apples for a fun Halloween party food idea.
healthy Halloween treat
I suppose these "easy monster apples" for Halloween could also be called "easy vampire apples," minus the cape and blood on the teeth (or, orange juice? I'm thinking oranges might be their prey).
This is such a quick and simple idea for a healthy Halloween treat. Try it with other fruit, too, such as those oranges I was just talking about, or pears.
To help prevent browning, I brushed the mouths with honey. It works really well. If you want less sugar, try lemon juice instead (or even citric acid), although there is really just a speck of honey on these, not much at all, as long as you brush a light film to cover all of the exposed fruit.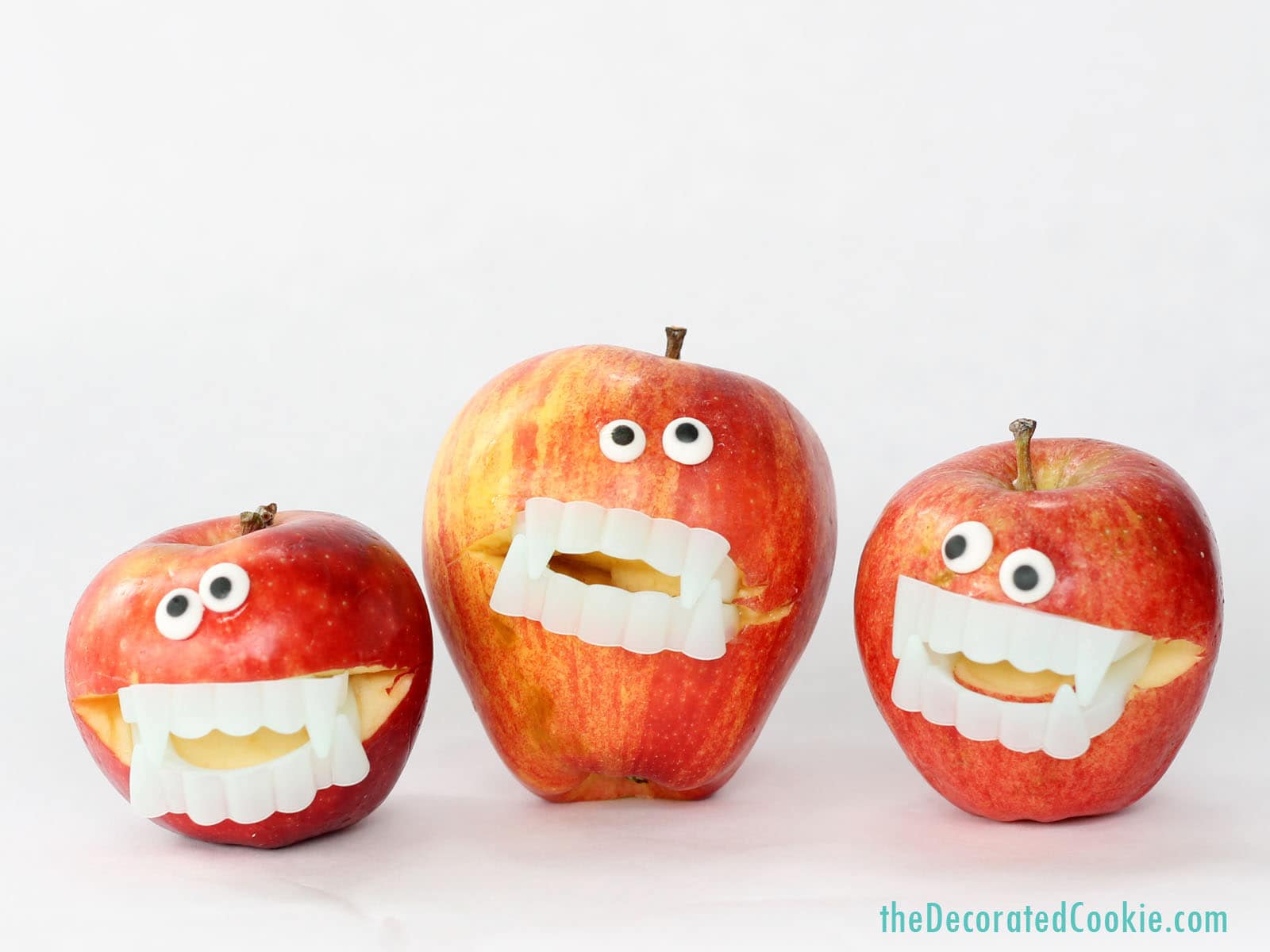 Are you ready for Halloween? These oh-so-scary apples will get you there.
Here's a super quick video on how to make them. Written how-tos are below.
In case you're old school, like me, here are the written how-tos.
how to make easy monster apples
you will need:
apples
knife
vampire teeth
candy eyes
honey
toothpick
clean paint brush
what to do:
With the knife, cut a wedge where the teeth will go. Brush the exposed apple with honey to help prevent browning. Stick the teeth in the opening. (Try and jam it in so it's secure.) Use the toothpick to dab two dots on the apple and adhere the eyes. Let set and serve.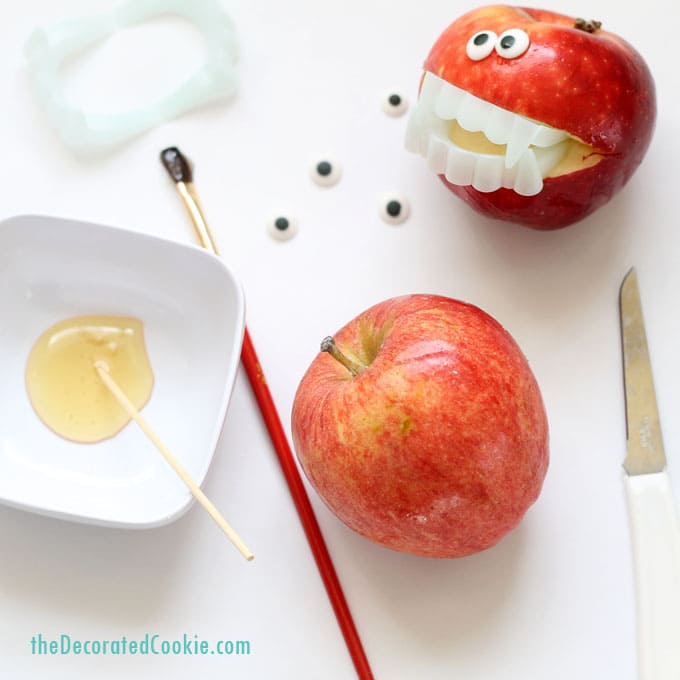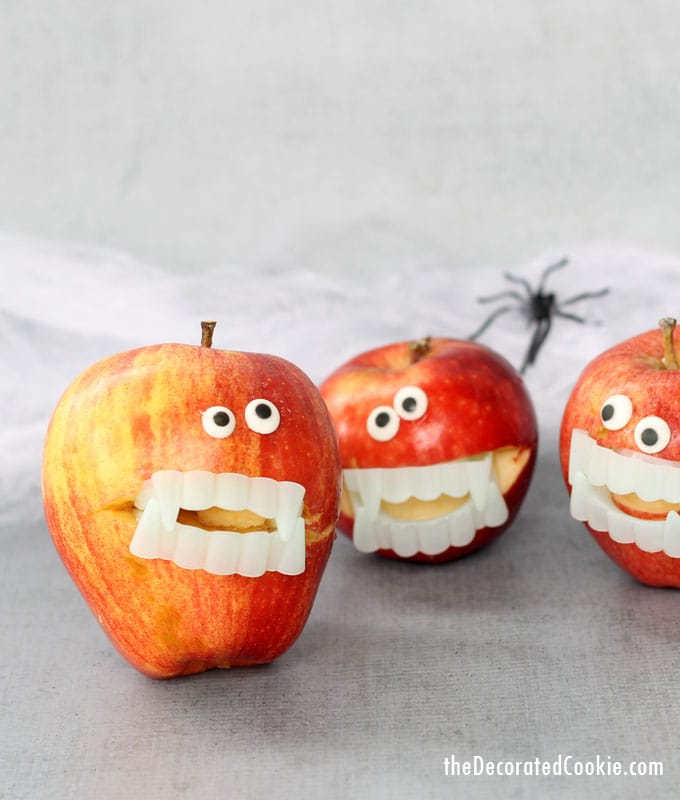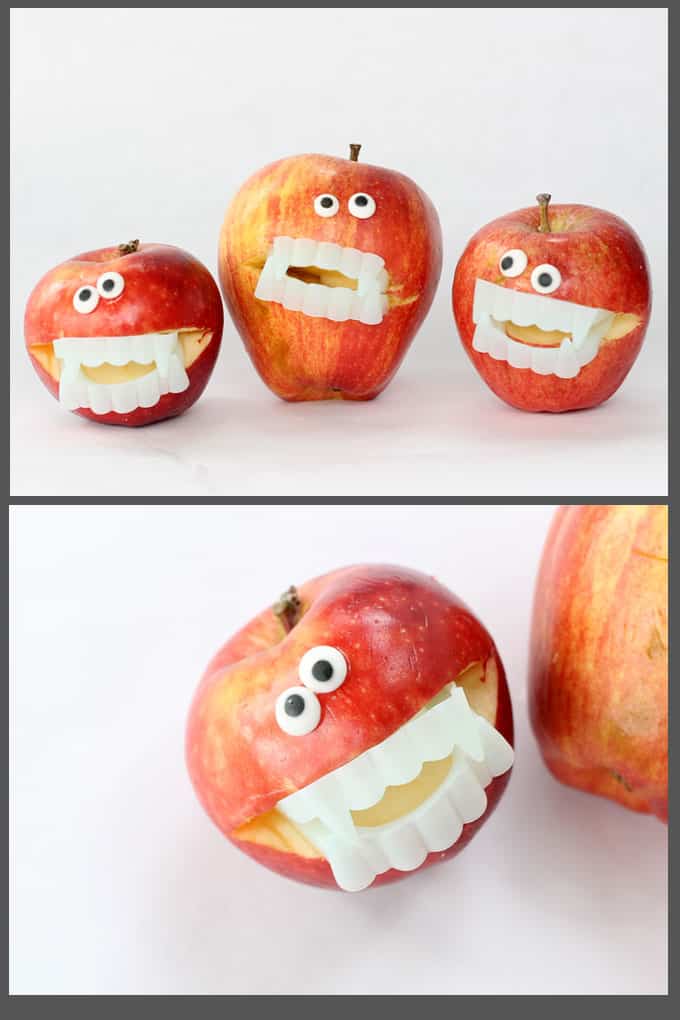 Like these treats? Check out my collection of millions of Halloween food crafts HERE. I also have tons of Halloween food ideas on this blog. You'll love this roundup of 9 healthy Halloween treats.
An even easier idea for dressing up fruit for Halloween: Make mummy fruit.