Disclosure: *This post may include affiliate links. As an affiliate, I earn from qualifying purchases.


How to make super-easy Peeps cupcakes for Easter.
Peeps cupcakes
This post will be short and sweet because these Easter Peeps cupcakes are insanely easy to decorate.
If "decorate" is even the word. I spotted edible Easter grass at Target and immediately thought of these, so I reached over 3 feet and got some Peeps bunnies, too.
The edible grass tastes sorta funny, so I used it sparingly.
Need more Peeps treats ideas? Try some Peeps boozy fudge. Or make Peeps in chocolate eggs.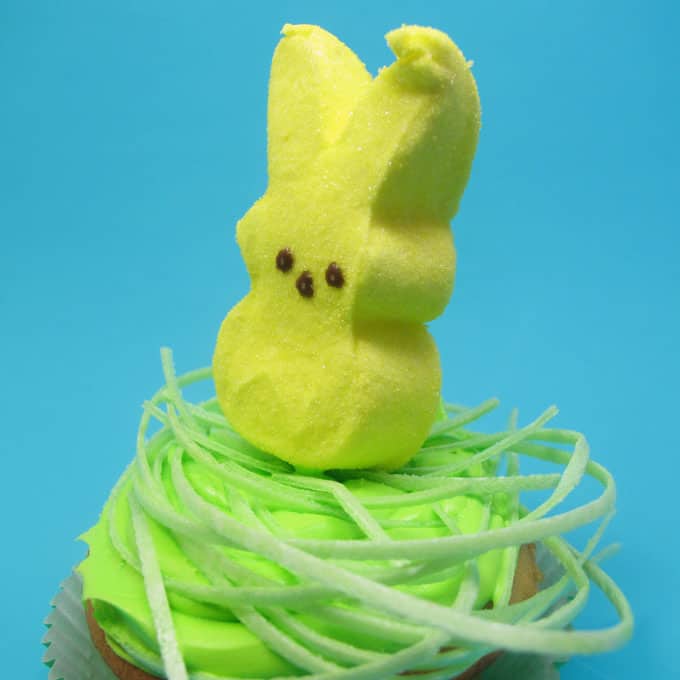 how to make Peeps cupcakes
Made
cupcakes
from store-bought mix.
Filled an empty
decorating bag
with the frosting, snipped the tip with
scissors
and piped to frost the cupcakes (or, just spread the frosting on with a spatula).
Cut pieces of
edible grass
and gently pressed onto the frosting.
Inserted a
toothpick
into the underside of a bunny and inserted into the cupcake.