Disclosure: *This post may include affiliate links. As an affiliate, I earn from qualifying purchases.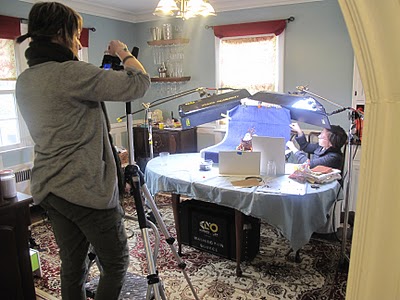 I am knee deep in flour and sugar and fondant. And some sprinkles. The insanity is a little like this: three days of me, alone in my kitchen, trying to create 50 plus desserts. Here's a bit of the during and aftermath below. Even the craziness in these shots doesn't capture the craziness of my kitchen in three days.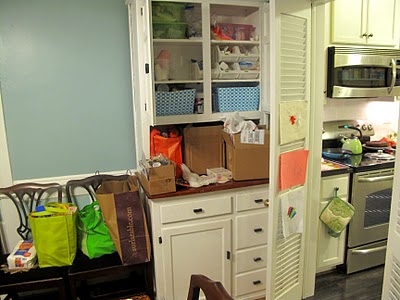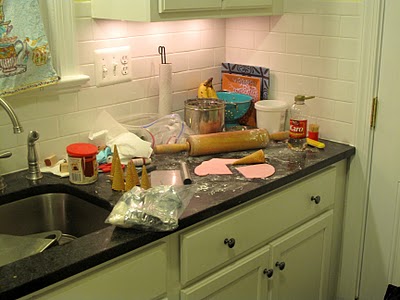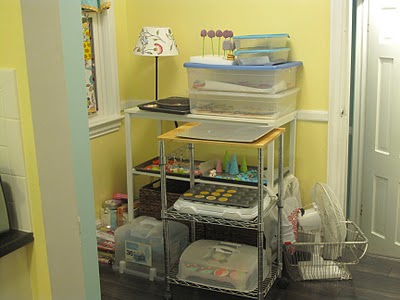 Then my super-awesome photographer, Abby Greenawalt, and her super-awesome stylist friend, Lisa Sikorski, came by Monday. We'll shoot for two days, then we lose Lisa (Nooooo!!!! She knows stuff, like adding an extra fondant pumpkin to fill space!), I take another day for baking, then more shooting. All this is going on in my dining room, at the risk of cat and lighting interference. (So far so good, no burnt cat tails or broken expensive equipment.)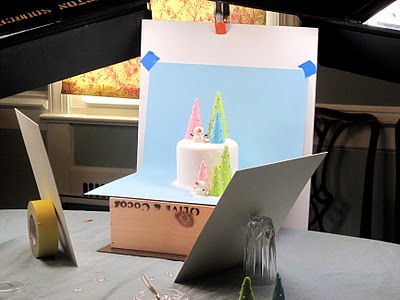 As photography is not my area of expertise–at all–much of this process is left in the more capable hands of Abby and Lisa. It's mind boggling what goes into just one shot. Each shot can take about an hour, time to set up, fix props, move things, fix more props, take test shots, fix more props, take some real shots, move things around, take more shots, fix more props, change everything, and take more shots. Add a pumpkin or a pile of sugar, and take more shots.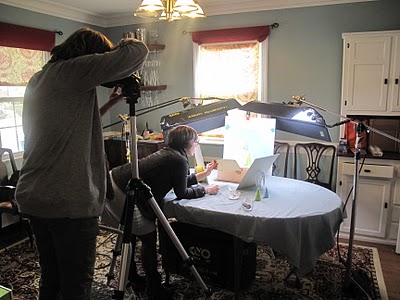 But did I mention how super awesome Abby and Lisa are? With each shot, I'm getting more and more excited about this book. I think their eyes are adding a whole new artistic element to the end product. Can't wait to see everything put together! OK, back to my madness. I'll be back with more tutorials soon!!