Disclosure: *This post may include affiliate links. As an affiliate, I earn from qualifying purchases.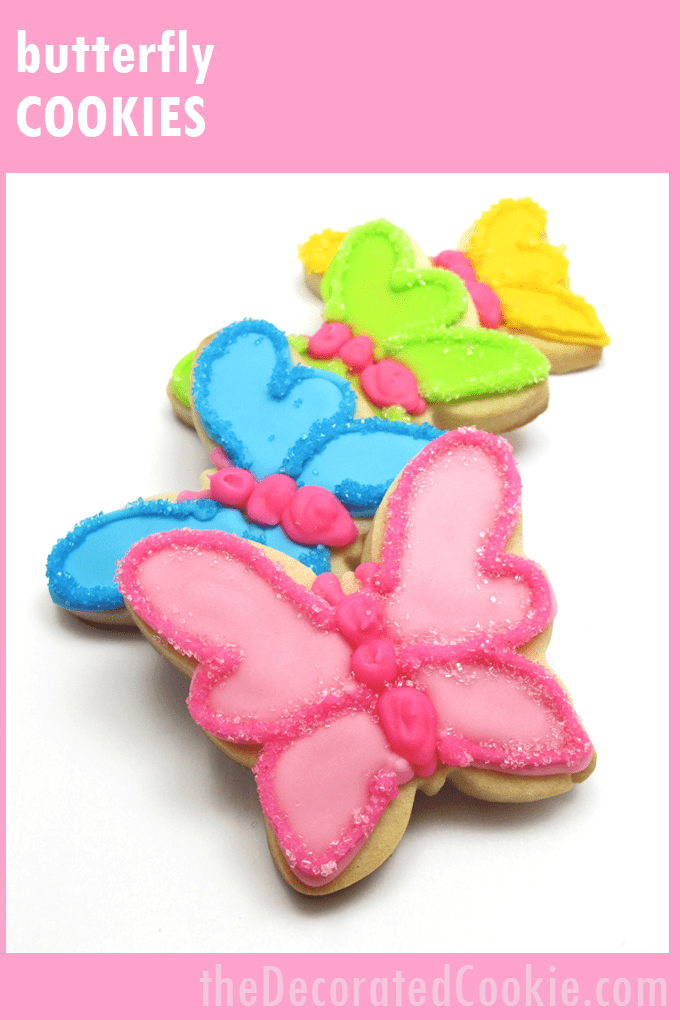 butterfly cookies
I know, I know, I've been remiss. Forgive my lack of posting.
My book photo shoot is next week, which means baking 50, actually more like 60, different desserts in two days, and trying to make them look perfect, which for me–queen of imperfection–is no small feat.
Then long days of propping, setting up, arranging, taking down and doing it again. Plus, my daughter has decided she's above sleep. But the end is near, and then I'll blog away and away. Until then, here are some butterfly cookies.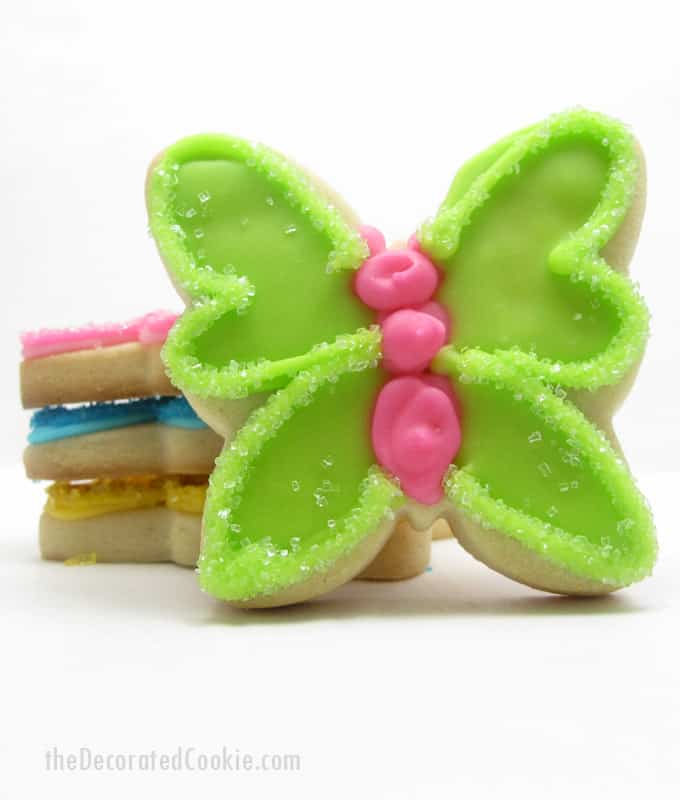 I made these butterflies for two special birthdays, my sister, Catherine, and my li'l friend Izzy, who turns one today. (Izzy turns one, my sister turns, um, more than one. But still less than me.)
Happy birthday Catherine and Izzy!!!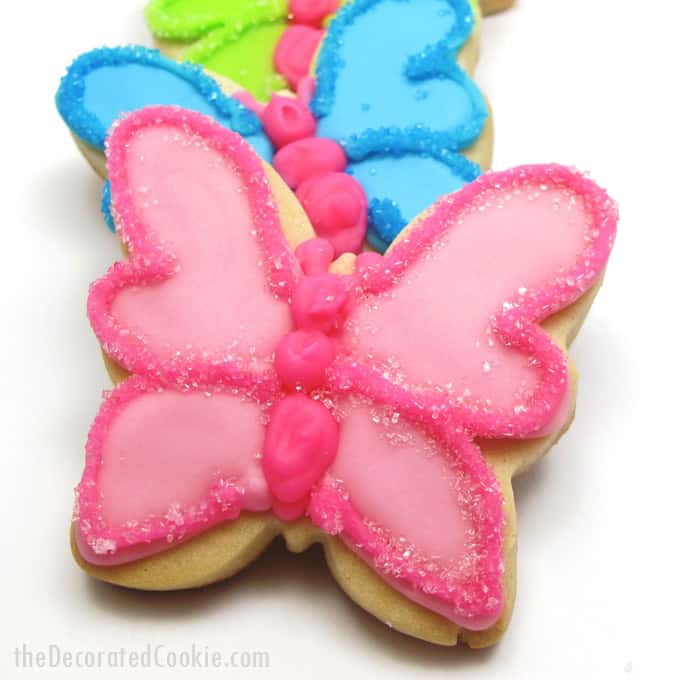 how to decorate butterfly cookies
Prepare cookie dough, chill it out, roll it out, cut out butterflies, bake and let cool.
Prepare royal icing, divide it, and tint your colors with food coloring. Each color will need piping consistency and flooding consistency. You can prepare decorating bags with couplers and tips for the thicker consistency icing. The flooding consistency can just go in a decorating bag with the tip snipped.
Pipe the body of the butterfly with the thicker icing.
Outline the wings with the thicker icing and fill with the same color of the flooding icing. Let dry totally, several hours at least.
Pipe the wing outline with the thicker icing and immediately coat with sprinkles in the same color.