Disclosure: *This post may include affiliate links. As an affiliate, I earn from qualifying purchases.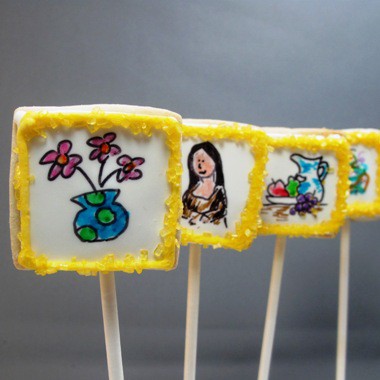 A little reprieve from the craziness of my book stuff. (Aaack!! Due in a matter of weeks!! Aaack again!!!) It's an art gallery on sticks! Of the edible kind. Or, art cookies on a stick.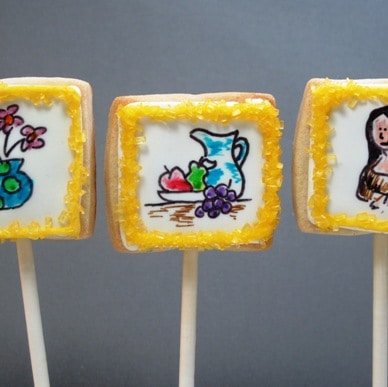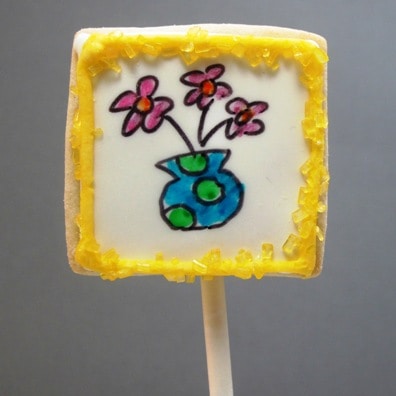 Vase of Flowers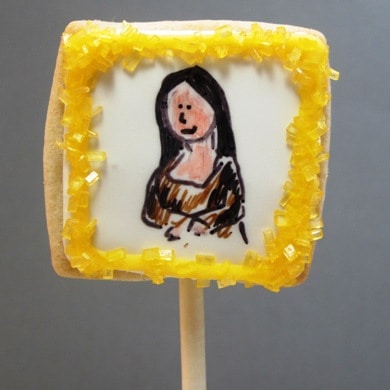 That Lady With the Smile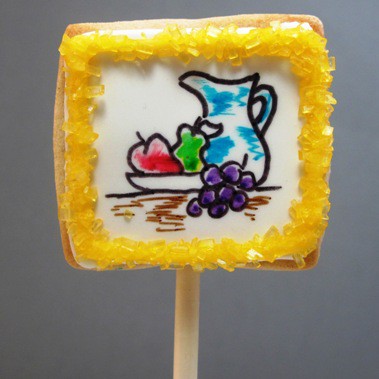 Still Life with Fruit and Pitcher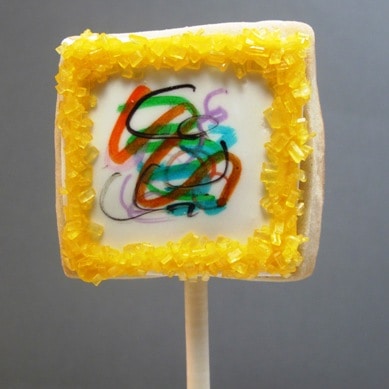 Um, Abstract
how to make an art cookies on a stick
you will need:*
square cookie cutter (I used a 1 1/2 inch fondant cutter)
lollipop sticks
3 decorating bags
2 couplers
2 decorating tips (size "3")
rubber bands
white and yellow food coloring
yellow sprinkles
edible writers
*Find the decorating bags, couplers, tips, sticks, cutter, and sprinkles at the craft store. I used Americolor soft gel pastes food coloring (Bright White and Egg Yellow), and the Americolor Gourmet Writers set and the FooDoodler fine-line set. For tips on finding cookie decorating supplies, click HERE.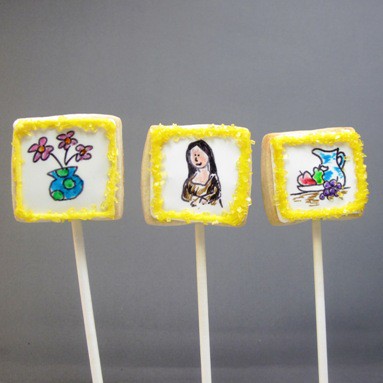 step one: bake your cookies
Roll out chilled cookie dough 3/8 inch thick, cut out squares, insert sticks and bake according to the recipe.
step two: prepare your icing
Make icing and tint white and yellow (you'll need much more white than yellow). Prepare two frosting bags with size "3" tips. Fill one with yellow and one with half of your white icing. Close bags tightly with rubber bands. Cover and reserve remaining white icing.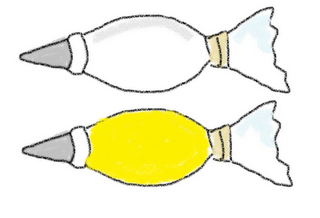 step three: flood the cookies
Pipe an outline on the cookies with white, and let set about 15 minutes. Thin reserved white icing by stirring in drops of water until the consistency of thick glue. Fill an empty decorating bag with the thinned icing, snip 1/4 inch from the corner, and loosely pipe to fill the cookies, using a toothpick as needed to encourage the icing. Let set overnight. Yes, let it set overnight.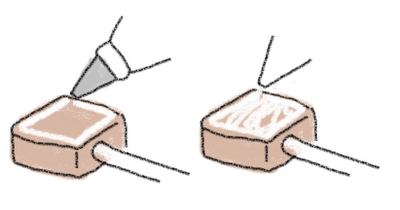 step four: make art
Use the edible writers to draw your art. Don't draw to the edges to allow for the frame.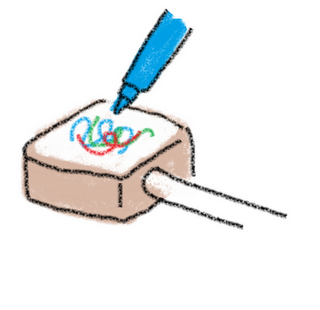 step five: frame it
Pipe a square at the edge with yellow and immediately sprinkles with sprinkles. Turn over to remove excess sprinkles.