Disclosure: *This post may include affiliate links. As an affiliate, I earn from qualifying purchases.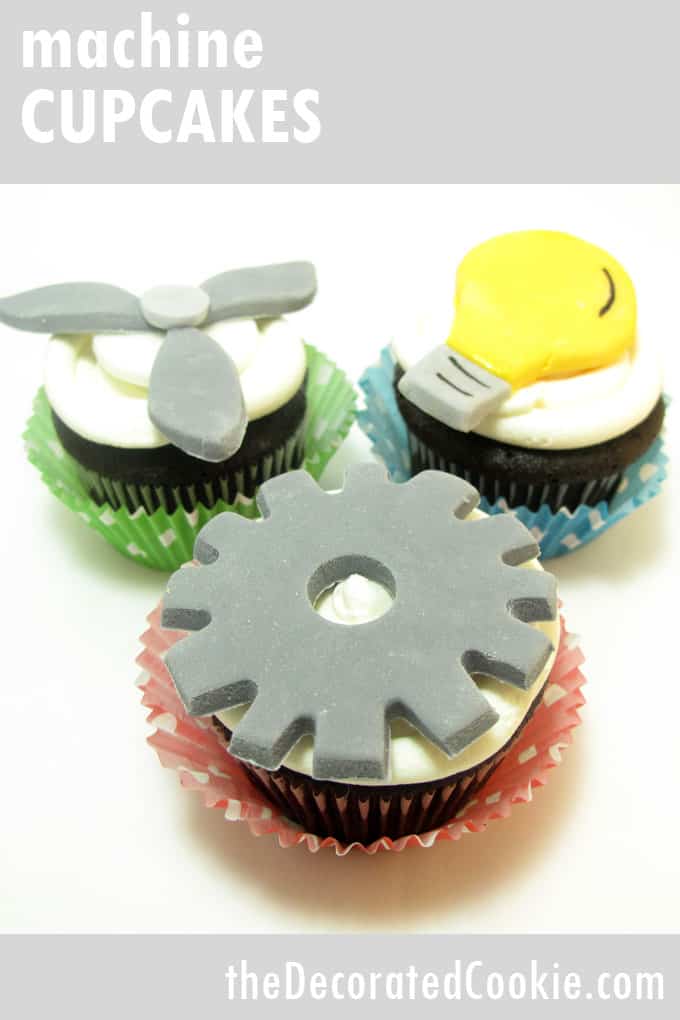 machine cupcakes
I've already discussed my 3-year old's passion for trains in this train party post. Well, last month her friend also turned three. And he has a passion, too. Fans, lights and gears. Obsessed, and I mean, fascinating-to-watch-him-watch-a-fan obsessed. My friend, Liz (his mom), predicts he will be an HVAC guy. So naturally, she planned a fan, lights and gears party. And naturally, I made sweets for the occasion. Fan, lights and gears cupcakes. Or machine cupcakes, if you will.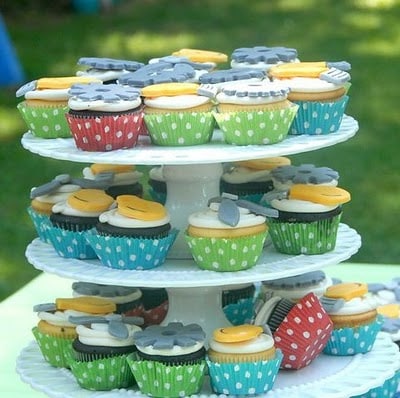 This picture above was taken by party-goer (and clearly talented photographer) Gretchen Helgeson. I cropped out a beer bottle that was sitting next to the cupcake tower, merely because I use square photos, not out of offense to the beer bottle. Some debate was had as to whose husband the bottle belonged.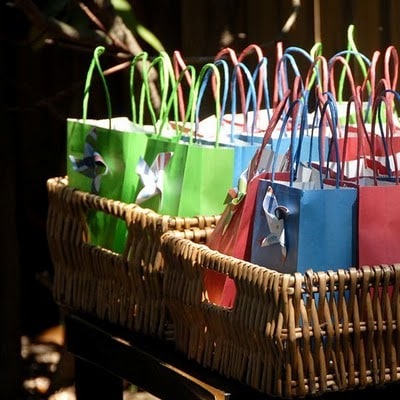 Even though they've nothing to do with cupcakes, I also have to share another great photograph taken by Gretchen of these favor bags. My friend, Liz, made little pinwheels that she attached to each of the bags. So clever.
how to make machine cupcakes
how I made the cupcakes (in case you throw a fan, lights and gears party)
First, I made cupcakes. Then I topped the cupcakes with a homemade buttercream frosting. Then I added fondant toppers. For the toppers, you can either make your own homemade marshmallow fondant or purchase a box of store-bought from the craft store.
With my Americolor soft gel pastes food colorings (Super Black and Egg Yellow) I tinted some fondant (by kneading drops of coloring into a piece) two shades of gray and a yellow. I rolled out the fondant, then cut out shapes.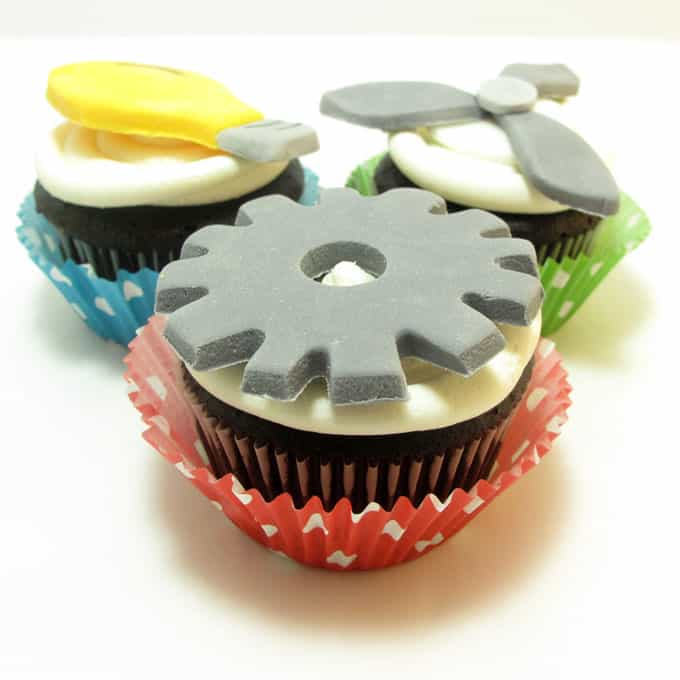 For the gears, I used a 2 1/2 inch circle cutter, cut out a 1/2 inch circle in the center with a fondant cutter, then used the tip of a star cookie cutter to nip out little pieces on the edge for the gears.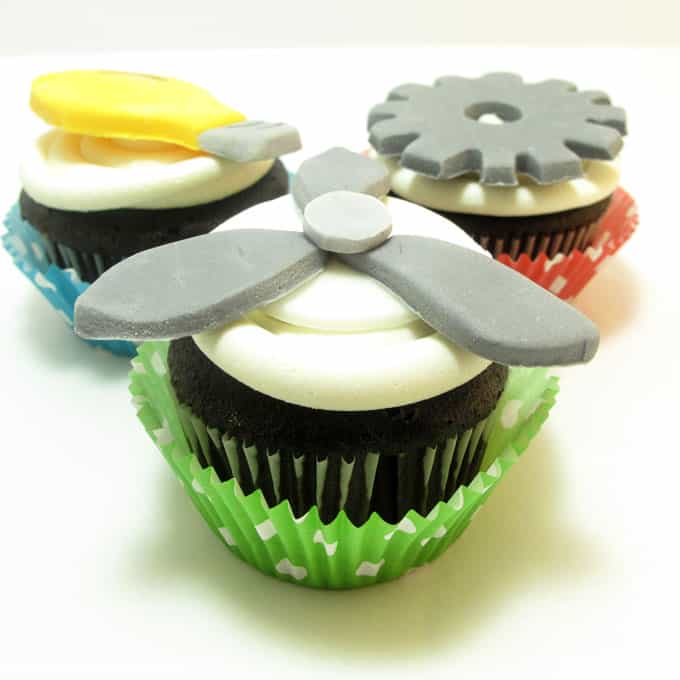 For the fans, I used a leaf fondant cutter, then used a smaller leaf fondant cutter to cut away some of the edges to make the fan shape. I also used a 1/2 inch circle of a lighter gray fondant fondant for the top. To make the fans stable, I assembled them (using corn syrup as glue) on a 2 1/2 inch circle of white fondant.
For the light bulbs, I cut an oval shape from yellow, then cut out a bit on the sides with the leaf cutter. Then I cut out little gray rectangles and adhered the edges with corn syrup (though some of them ended up breaking off, guess I didn't use enough, or I should've used the white circles beneath these ,too). I drew the detail with my black Americolor Gourmet Writer.
Let all of the toppers sit out overnight a day or two to stiffen before topping cupcakes.