Disclosure: *This post may include affiliate links. As an affiliate, I earn from qualifying purchases.


fairy woodland cupcake toppers
Like many, I have an affinity for fairy woodland gnome toadstool fawn forest type scenarios. Something about the combination is so very earthy and retro and magical. These fabric felt cupcake wrappers were inspired by the sculptable frosting figures created by my friend Cheryl at Sew Can Do. (Teaser: Cheryl will be guest posting on Thursday to show you how to make sculptable frosting cupcake toppers!!). I really need to throw a fairy party so I can make woodland cupcake toppers.
I immediately envisioned her sugar figures atop cupcakes, and I did something I don't often do… go for fabric. Sewing and me, we don't match seamlessly (pun totally intended, pretty good one, right?). But sewing and Cheryl, perfect together. So she inspired me in two ways today.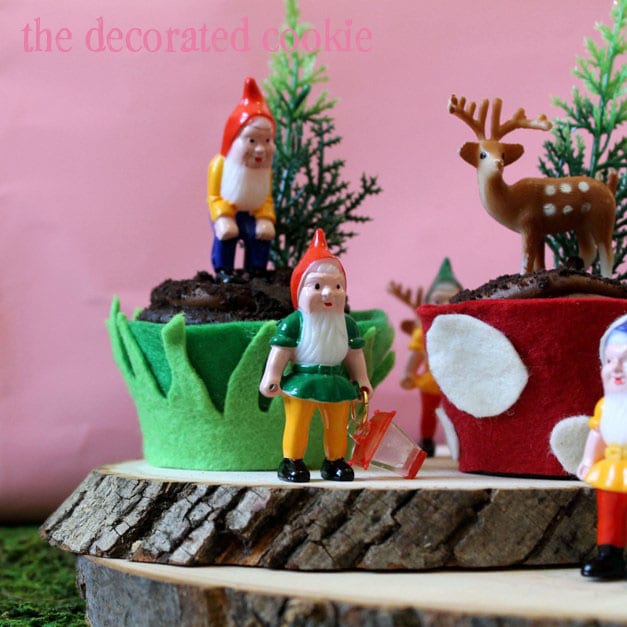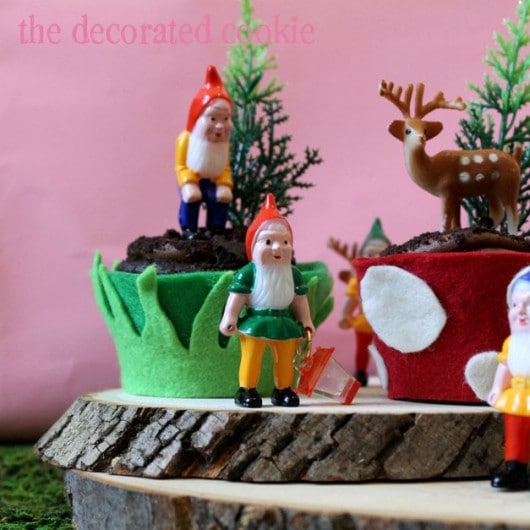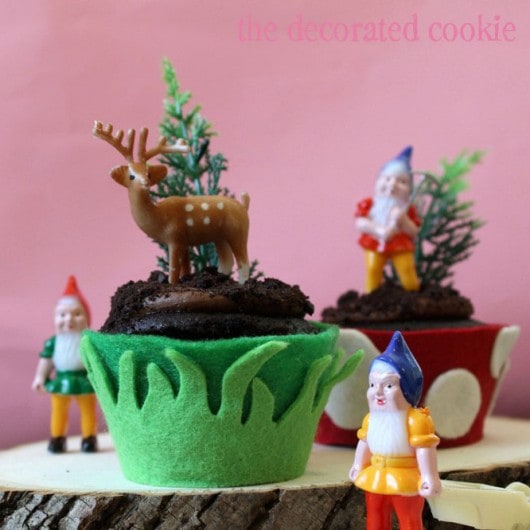 I bought these gnome, deer and evergreen tree cupcake toppers from the Layer Cake Shop. I made chocolate cupcakes, topped with chocolate buttercream and crumbled, chocolate cookies, and popped them in the wrappers.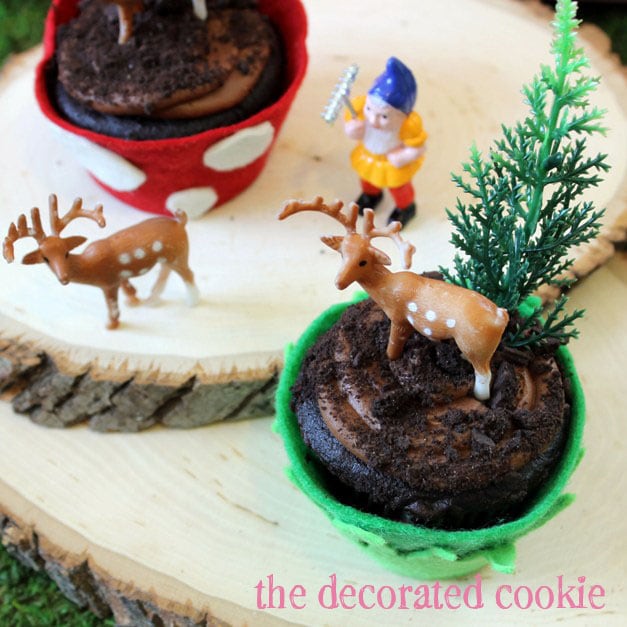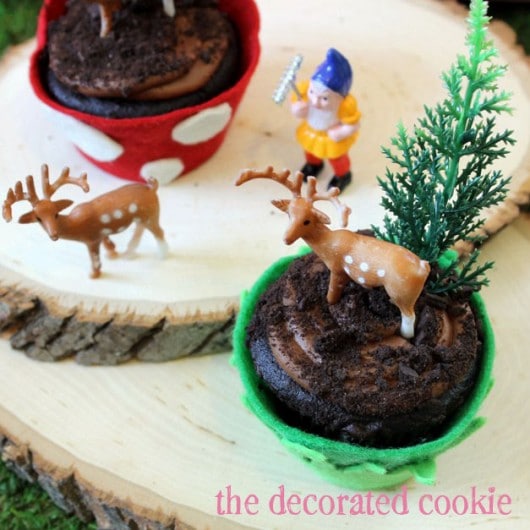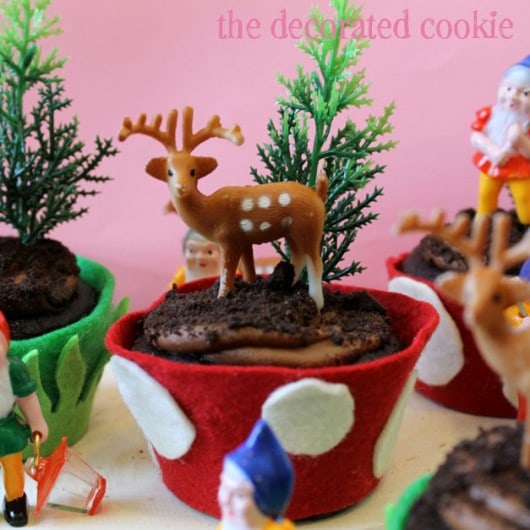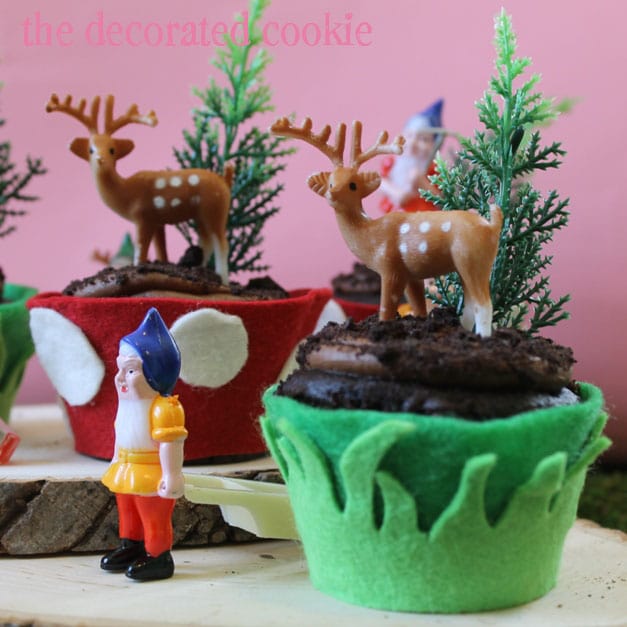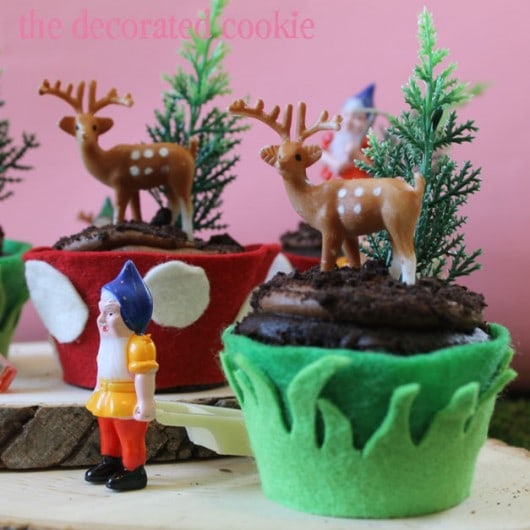 to make woodland cupcake wrappers
you will need*
felt (two shades of green, red and white)

cupcake wrapper template

paper

sharp scissors

glue

cupcake toppers (or, Cheryl's toppers)
*A good quality, sturdy felt is best for wrappers. I got mine from Wool Felt Central. Because felt can be a pain to glue, a tacky glue is best. For the cupcake wrapper template, there are plenty online (such as HERE at Skip to My Lou), or just copy the one found at the back of Sugarlicious, since I'm assuming you own Sugarlicious.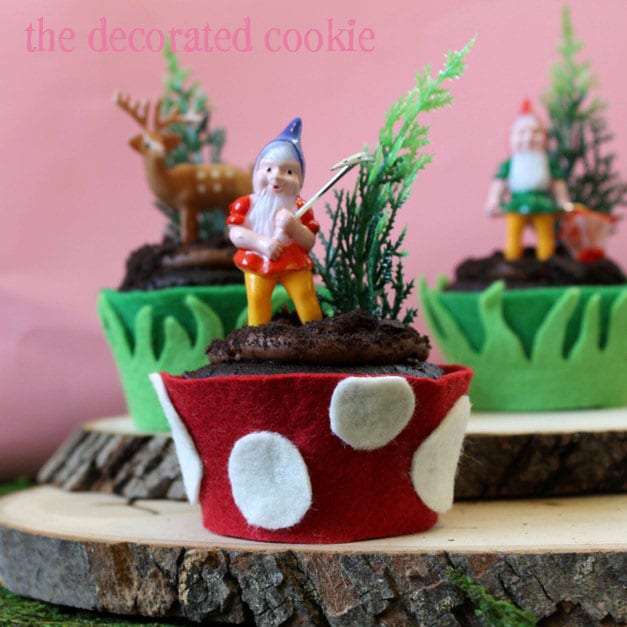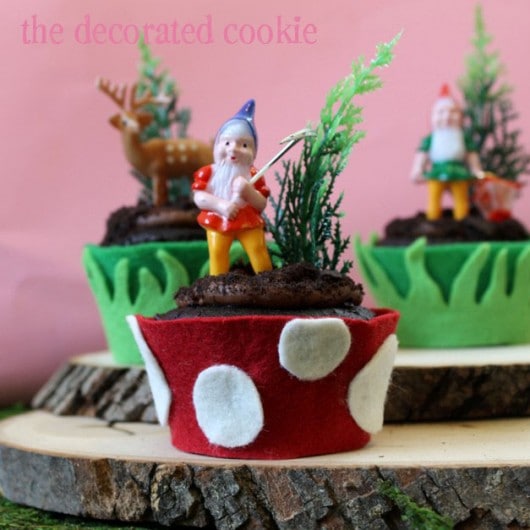 step one: cut out the felt
Print or trace the cupcake wrapper template on a piece of paper, cut out and use as a template to cut out felt. Either pin the template to the felt, or use a pencil or sewing pen to trace on the felt. For each grass wrapper, cut out one dark and one light green. For each toadstool wrapper, cut out one red.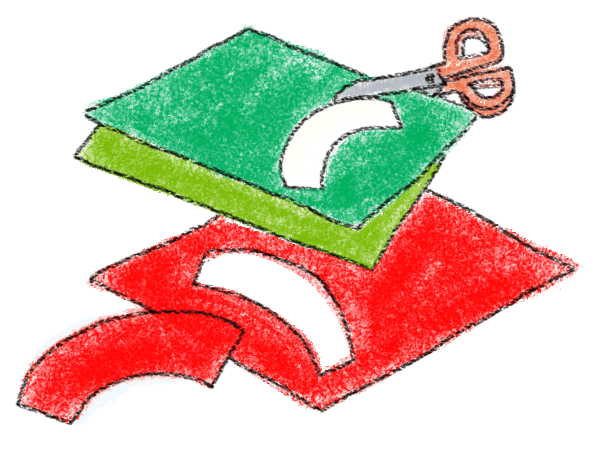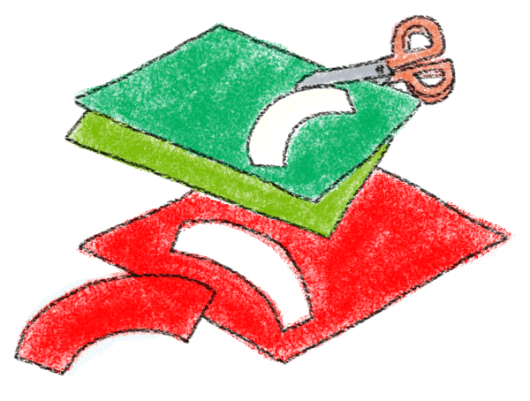 step two: cut out the embellishments
For the grass wrappers, take one of the shades of green and cut out grass as shown. For the toadstools, cut out circles in various sizes from white felt.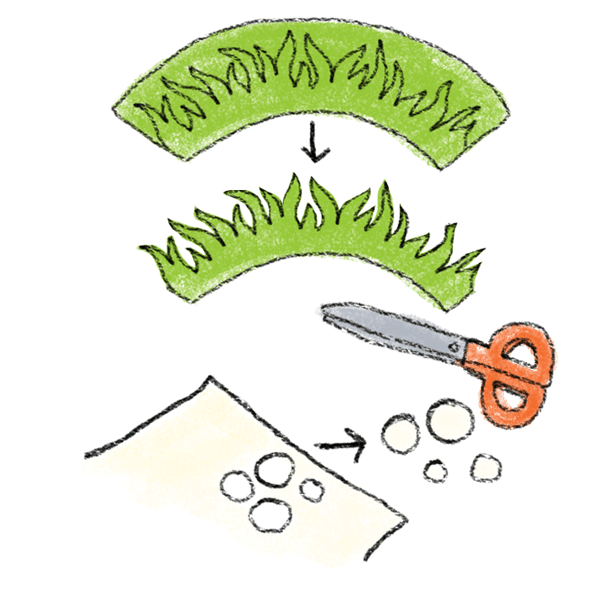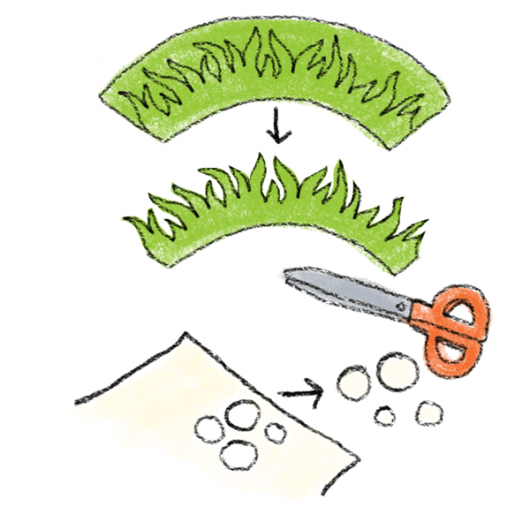 step three: glue it all together
Overturn the grass felt and dab glue all over the bottom and each of the blades. Carefully layer over the other shade of green cut-out wrapper and press. Let dry. Glue the white dots on the red cut-out wrapper, and let dry. When dry, dab glue along one end of the wrapper, overlap the other end, press to seal, and let dry completely.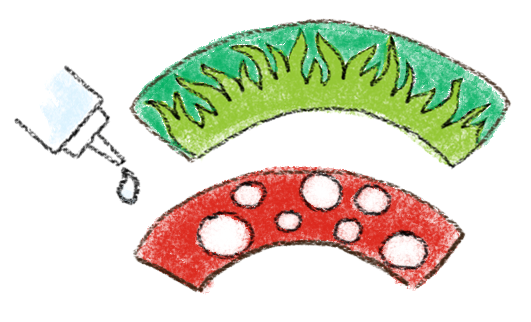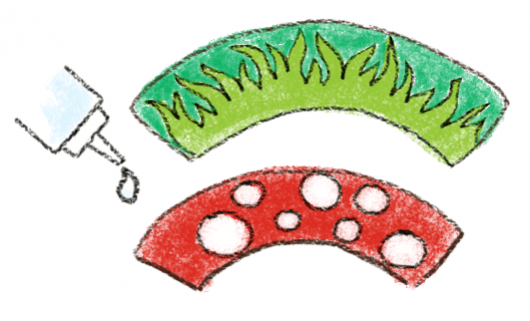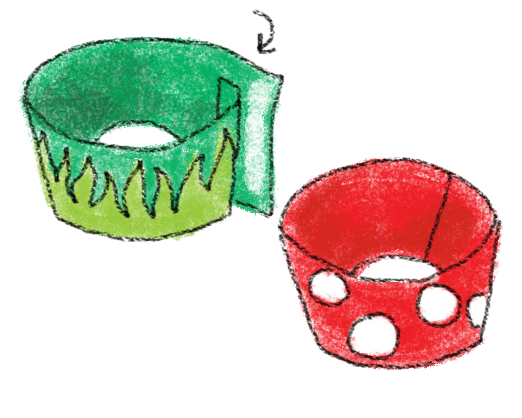 step four: add your cupcakes
Pop in a frosted cupcake and add your toppers. To make the edible, sculptable frosting toppers, check back on Thursday when Cheryl stops by for a visit.