Disclosure: *This post may include affiliate links. As an affiliate, I earn from qualifying purchases.


Three ingredients are all you need to make homemade Mallomars, the classic s'mores-esque treat.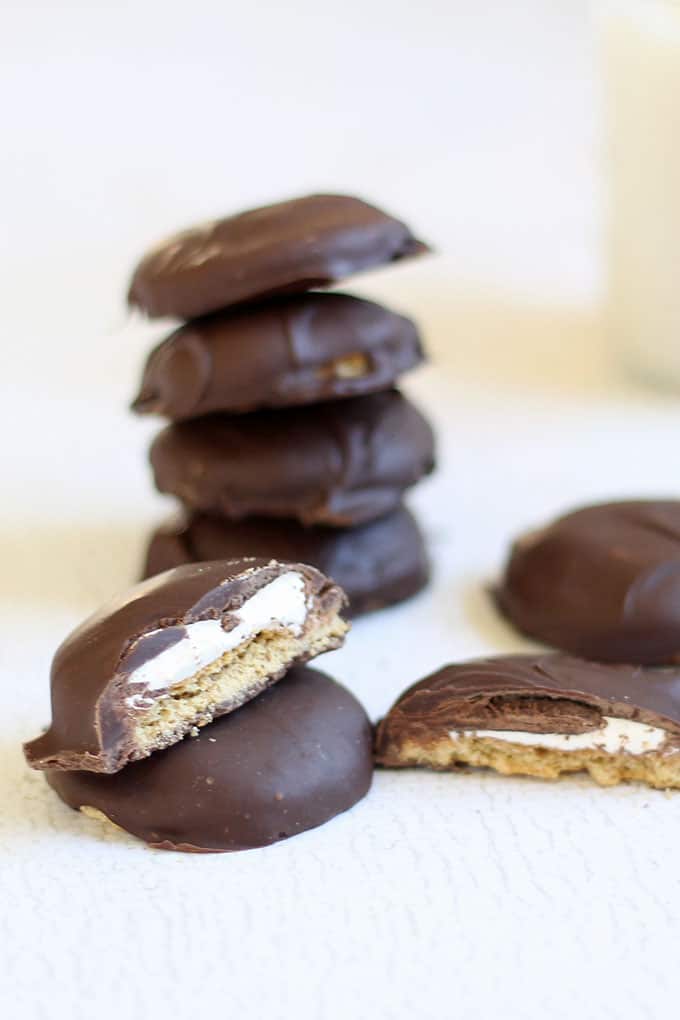 homemade Mallomars
When I call Mallomars a Classic, that's purposefully with a capital "C." They've been around for over a hundred years, since Nabisco sold some to a store in (formerly West) Hoboken in 1913. You can only find them between September and March, which dates to pre-refrigeration days and fears of melting chocolate. The company still limits their availability to September through March. For tradition. Or hype. Either one is fair enough.
Mallomars have the same elements as s'mores: Graham crackers, marshmallows and chocolate. The origin of s'mores is less clear, but early recipes have been found dating to the 1920s. I do wonder if Mallomars influenced the campfire combination. Though Mallomars have stayed pretty consistent, while there have been countless variations on making s'mores. And then countless more variations on making s'mores.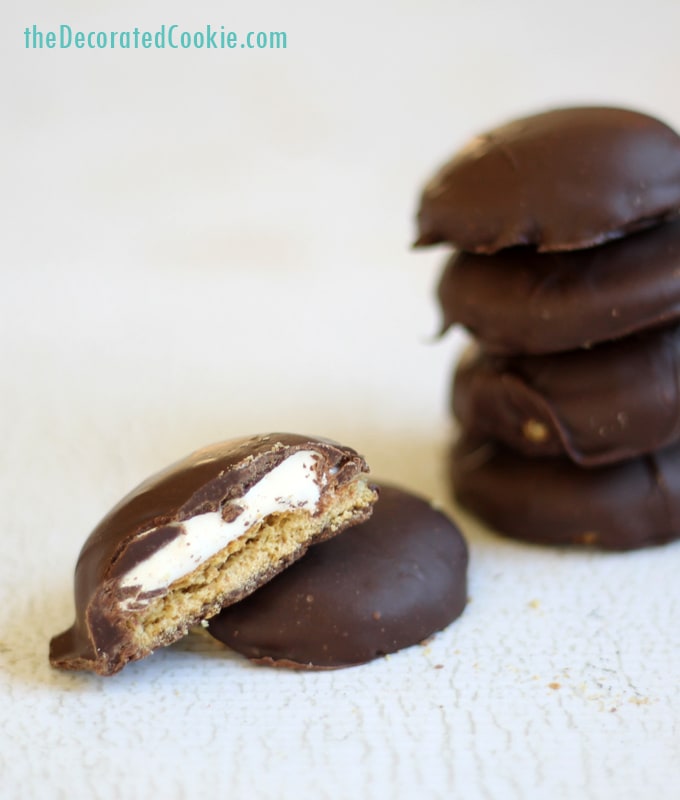 These couldn't be simpler to make with store-bought graham crackers, marshmallow crème and chocolate chips. I cut my graham crackers into circles to keep the classic shape, but you can break the graham crackers into rectangles and skip that step. You may need additional melted chocolate and marshmallow crème, if so, since then you'll have bigger cookies. Or just make fewer.
Cutting graham crackers without cracking them is a cinch, just microwave them for a few seconds with a damp paper towel. That's it. They will dry quickly after cutting, so you can get on with making mallomars. Detailed instructions are in the recipe.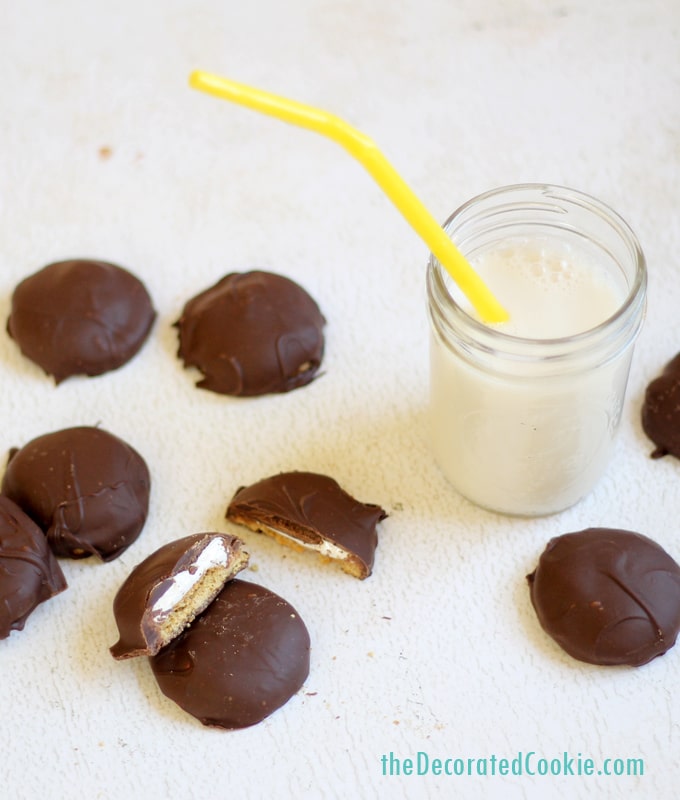 Want more marshmallow? Heap some more marshmallow crème on your graham crackers. Prefer another kind of chocolate? Make these with milk chocolate or dark chocolate chips. You may also find your own preferred method of coating the graham crackers and marshmallow with chocolate. I rested the graham cracker on a fork and poured chocolate on top. The bottoms did get a good amount of chocolate on them, since the fork held a good bit. To fully coat the mallomars, you can also drop the entire graham cracker with marshmallow into the chocolate and retrieve it with the fork. The marshmallow crème should be sticky enough to stay put.
However you personalize these, these chocolate-marshmallow-graham cracker creations taste just like the Classic. Still capitalized.
Homemade Mallomars also appears on Food Fanatic, where I create homemade versions of store-bought goods.