Disclosure: *This post may include affiliate links. As an affiliate, I earn from qualifying purchases.


Did you know you can make homemade smiley fries? Just like the ones in the freezer section, only way better for you and baked instead of fried.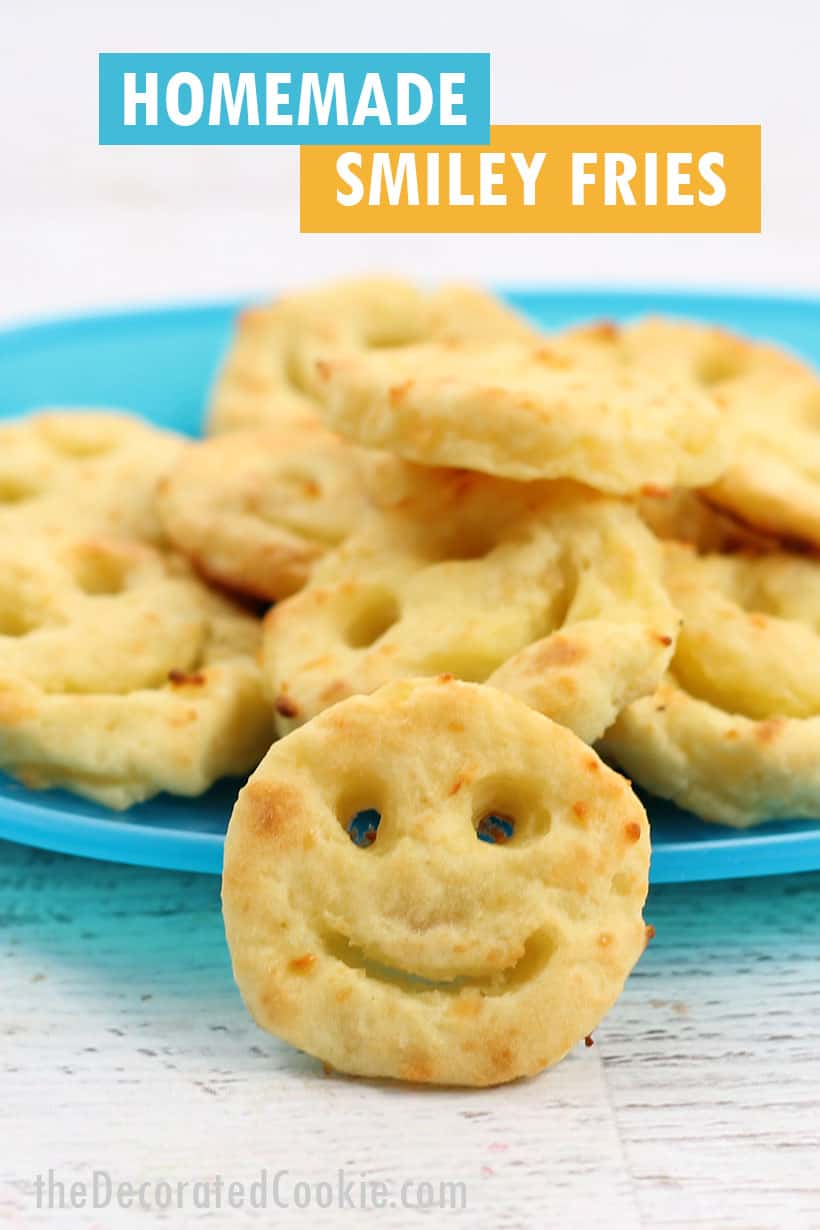 how do you make homemade smiley face fries?
Oh, smiley fries, you're so cute and tasty.
Let's have a moment of thanks for that day at the potato factory (or, the place where they make frozen potato things) when someone said, "Hey, let's make potato smileys. Kids will like smiley faces. Parents will buy smiley faces." Because now we have beaming smiley fries.
more homemade snacks
And because turning nature's bounty into something totally not found in nature is how I roll. Or, more specifically, trying to make homemade versions of store-bought things, like these goldfish crackers or homemade Cheez-its my picky kid will eat.
Like every other food on the planet, my daughter is persnickety about potatoes. It only took me eight years to get her to eat baked potatoes. We're not even close to mashed potatoes.
And yet, she'll eat any frozen potato product. Yep. Any processed, pre-packaged frozen potato product she'll consume without question, but if I put a dollop of homemade mashed potatoes on her plate she looks at me like I'm feeding her liver and onions.
smiley fries video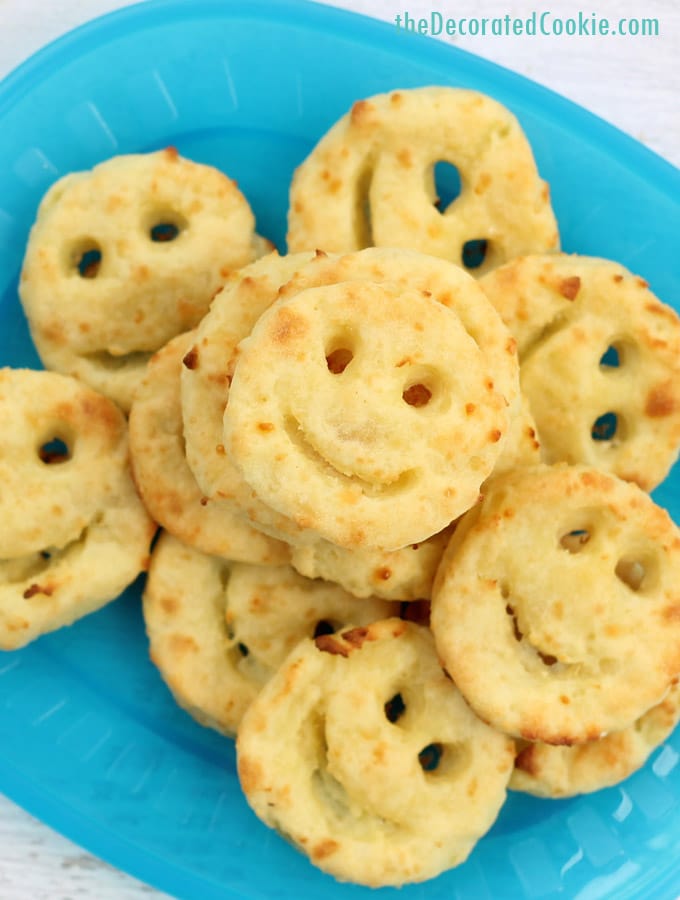 So these smiley fries are just one way I can regain control of the food situation.
While you can deep-fry these if you prefer, I chose to bake them. Partly because it's healthier, but mostly because it's easier.
The verdict: My daughter loves them. Phew. They taste so much like store-bought, but made by me.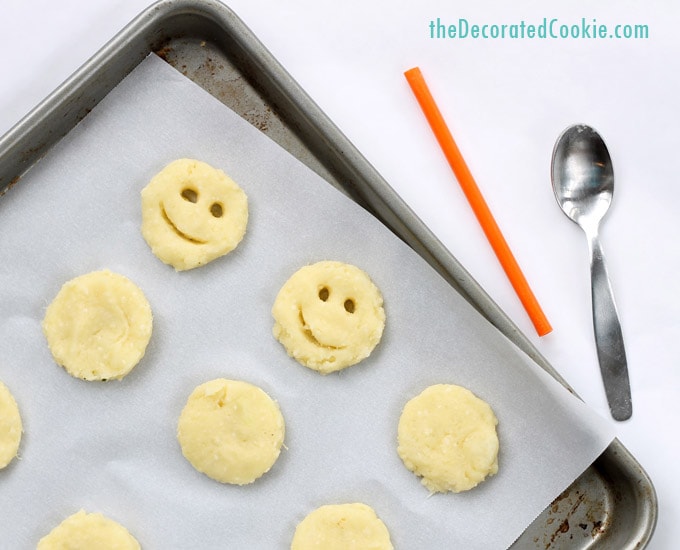 smiley face potato tips
You can fry the potatoes in vegetable oil instead of baking if you like.
If you find the potato mixture is too soft to work with to cut out into circles, place the dough in the refrigerator for 30 to 60 minutes.
If you don't have a circle cookie cutter, you may also just form small balls of potato dough and flatten with your palm to create the circle shape.
Add additional seasonings, or substitute your favorite seasonings for the garlic salt, such as chili powder, oregano, or pepper. You may also reduce the salt to ¼ teaspoon if you're trying to cut back on the stuff.
Any way you make them, smiley face potatoes are meant to bring you joy. For me, that means finding a food my kid will eat.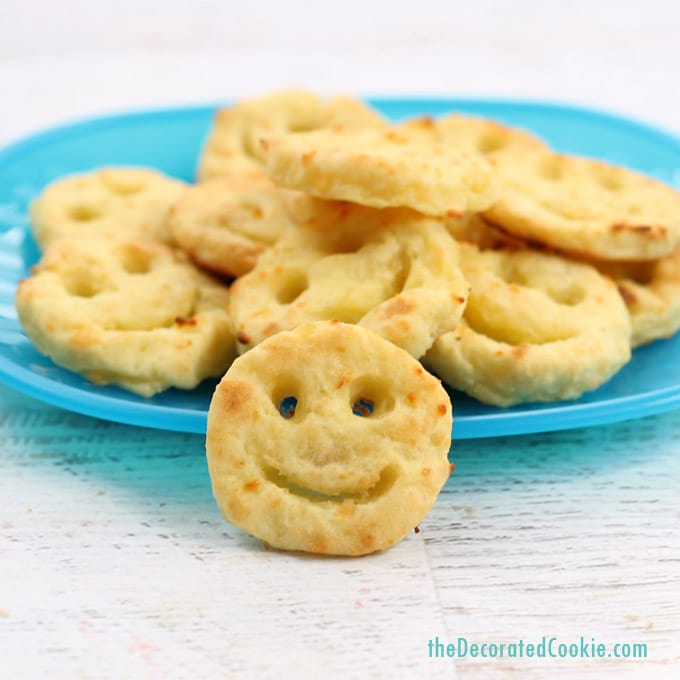 printable recipe
Get the recipe here:

This recipe for homemade smiley fries also appears on Food Fanatic.