Disclosure: *This post may include affiliate links. As an affiliate, I earn from qualifying purchases.


Starbucks sandwich time! Skip the line and make your own homemade Starbucks panini with roasted tomato and mozzarella.
One of my most popular recipes, this copycat Starbucks panini is delicious!
homemade Starbucks panini
The homemade Starbucks panini. I may have ordered one or two or a hundred Starbucks Roasted Tomato and Mozzarella Paninis in my lifetime. Or more.
It's my go-to when I pop in for coffee and haven't eaten all day because life keeps giving me too much stuff to do. Given my total familiarity with this particular sandwich, I assure you, it's one you can make at home. Easily.
what is on the roasted tomato and mozzarella Starbucks panini?
All you need for the homemade recipe is:
focaccia bread
basil pesto (you may use store-bought pesto, or, better yet, try some homemade pesto)
spinach leaves
roasted tomatoes
mozzarella
You do not need a panini press. I'm pretty sure, from my view behind the counter as customer, that Starbucks doesn't use a panini press either.
They have pre-wrapped sandwiches that they put in their oven for a few minutes. (Any Starbucks baristas out there, if I'm wrong about this, I'd love the inside scoop.)
So that's what I did. I even wrapped my sandwich in a piece of parchment before heating it up to feel even more authentic. I need to find one of those oven beepers, too.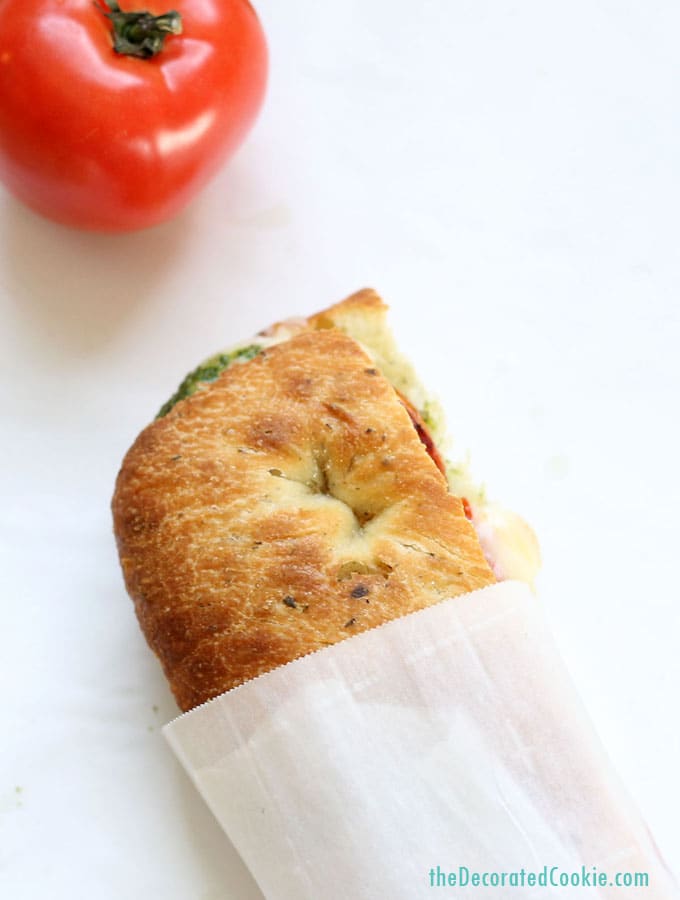 roasting tomatoes
The only real time-taker is roasting the tomatoes. Although I think the tomato roasting is worth it, because the flavor can't be beat, you don't necessarily have to roast them if time is an issue.
You can skip that step and just put sliced tomatoes on your sandwich. The oven will heat them up a bit anyway.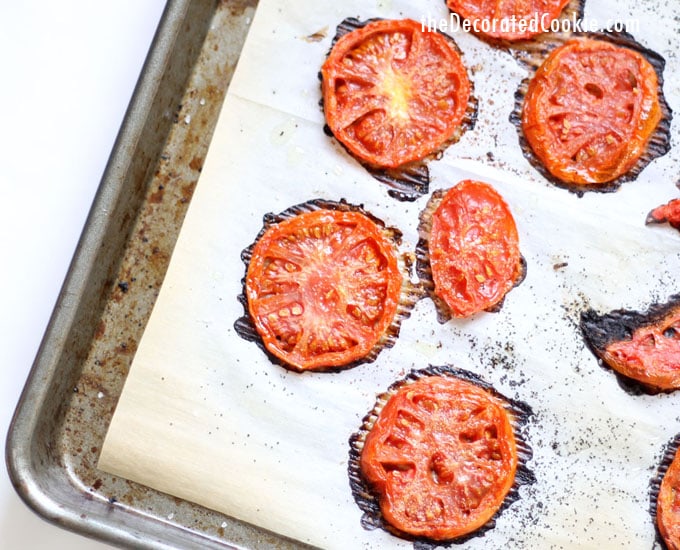 When I pulled this homemade Starbucks panini sandwich from my oven the aroma was exactly the same as when the barista hands me the Starbucks version.
And, while my focaccia was a little thicker than the store-bought bread, the taste was exactly the same. And bonus, you can buy the ingredients and have sandwiches all week without having to dole out the funds at Starbucks.
Unless you need a tall mocha latte with whipped cream, then you'll have to head on over there anyway, with your own panini sandwich in hand.
All my Starbucks copycat recipes: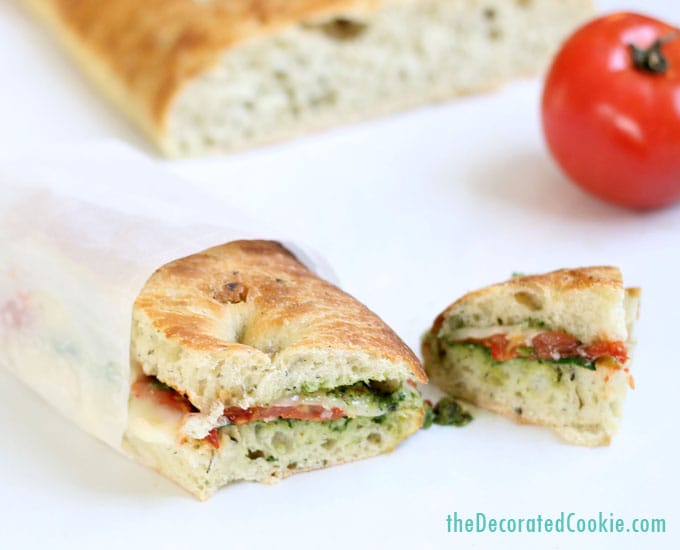 This recipe for homemade Starbucks roasted tomato and mozzarella panini also appears on Food Fanatic.
Did you try this recipe? Leave a comment and let me know. Or, are there other Starbucks favorites you'd like to see here?