Disclosure: *This post may include affiliate links. As an affiliate, I earn from qualifying purchases.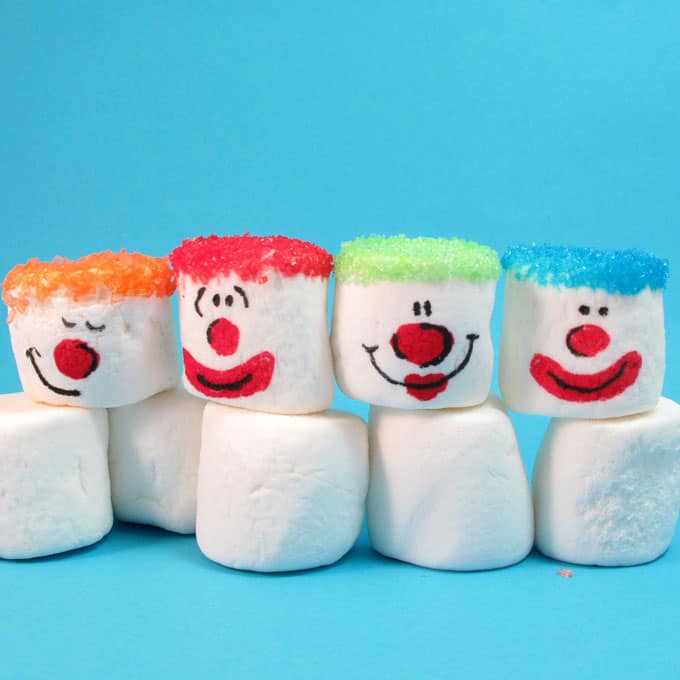 how to make a clown not creepy. no, I'm asking. how do you make a clown not creepy? I tried. I want to conquer the creepy clown. I want to find a clown that wouldn't scare a 2 year old. I do. I'm just not sure it's possible. For less creepy ideas, check out all my marshmallow art. If you don't find clown marshmallows odd, here are the how-tos:
how to make clown marshmallows
you will need:*
marshmallows
food coloring pens (red and black)
assorted colors of sanding sugar or fine sprinkles
bowl of water
lollipop sticks (optional)
*You can the lollipop sticks and sanding sugar/sprinkles (probably the Wilton brand) in the craft store. Find food coloring pens there, too, though I prefer Americolor Gourmet Writers.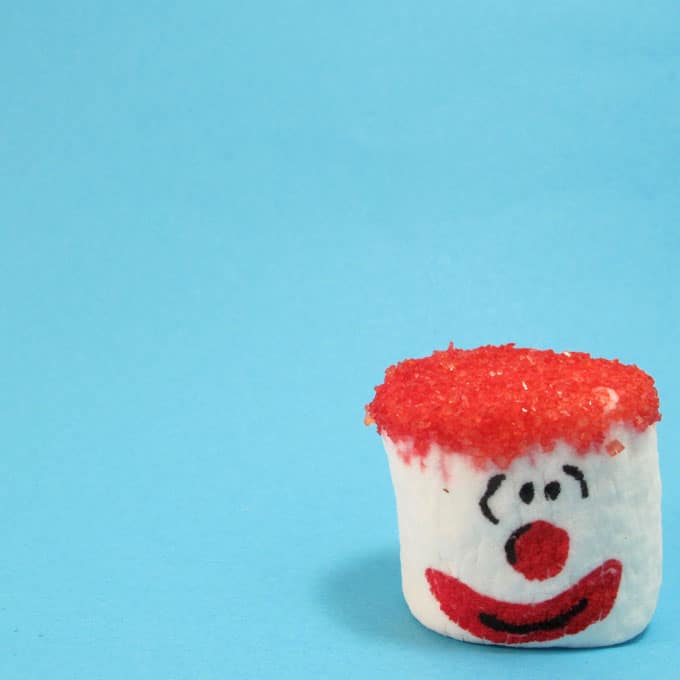 step one: make the crazy hair
Pour some sprinkles in a shallow dish. Hold a marshmallow and dip just one end (only a few millimeters, just the top!) into a bowl of water. Remove immediately and dip the wet end in the sprinkles, coating the entire top of the marshmallow and the rim.
step two: make the face
Draw your face with the markers and insert lollipop stick, if desired, to make a marshmallow pop. For the faces, you can see some examples of what I did, but if you can come up with a less creepy clown, feel free to send me the pics! (for the red smile, I drew the red first, then did the black smiley on top)