Disclosure: *This post may include affiliate links. As an affiliate, I earn from qualifying purchases.


How to make over the rim decorated tea cookies for a Mother's Day cookie gift idea.
I feel like I've been seeing these over-the-rim cookies popping up everywhere. Naturally, I wanted to try and make them. Here's a Mother's Day gift idea for the tea and/or coffee and/or milk drinker: tea and dunkable cookies, or, over-the-rim tea cookies for mom's hot drink of choice.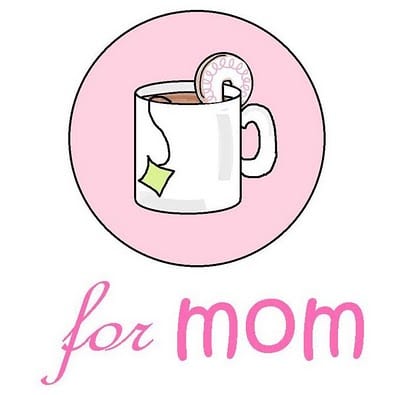 how to make tea cookies
you will need:*
cut-out cookie dough and royal icing
circle cookie cutter (about 2 inches)
knife
assorted food colors
frosting bags
couplers
decorating tips (sizes 2 and 4)
rubber bands
tea or coffee
mug
*Find most of the above at the craft store, though for coloring, I prefer Americolor Soft Gel Pastes. Use any colors you like, but I used Bright White background and Electric Pink, Orange, Sky Blue and Electric Green for details. You'll need one bag, coupler, tip and rubber band per color. For tips on cookie decorating finding supplies, click HERE.
how to make tea cookies:
step one: bake your cookies
Make and chill dough according to recipe. Roll out and cut out circles. With knife, cut out slit (I made mine about 3/8 inch wide and about 1 inch to the center of the cookie. Some of mine leaned forward a bit on the rim of the mug, so I probably should've cut them a bit further up.) Bake according to recipe and let cool.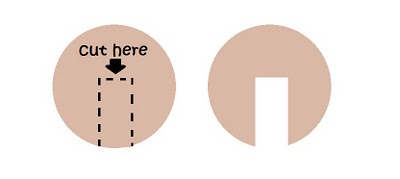 step two: make your frosting
Prepare your frosting and mix your preferred colors. Prepare frosting bags with couplers and decorating tips, fill with colors, and close tightly with rubber bands. Use the size "4" tip for the background color and size "2" tips for the detail colors. (NOTE: Make the most, about 1 cup or more, of your background color, and only use half of it to fill the frosting bag.)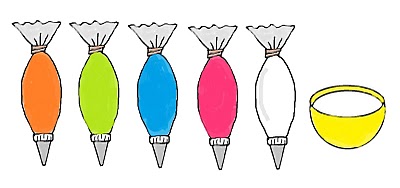 step three: decorate your cookies
To flood the background, pipe an outline around the cookie, being sure to also pipe around the slit. Let set about 15 minutes. Thin the reserved frosting of the same color with water, a few drops at a time, until the consistency of very thick glue. With a small spoon or squeeze bottle, pour some on the cookie inside the outline. Let flood to edges, encouraging with the back of the spoon if needed. Let set well, at least a couple hours, or even overnight. Pipe details with the rest of the colors. Let cookies dry overnight.


step four: assemble
Wrap as desired.