Disclosure: *This post may include affiliate links. As an affiliate, I earn from qualifying purchases.


Sweet and salty chocolate bacon pops!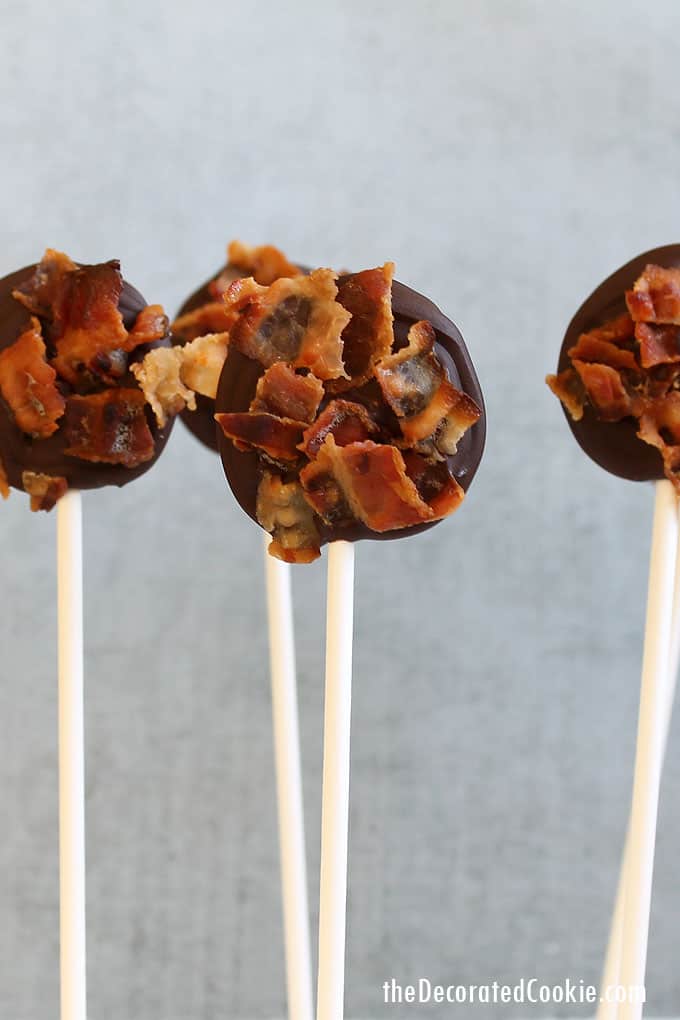 chocolate bacon pops
Bacon is terribly overexposed. Bacon devotees are such a fanatic bunch. Bacon is found everywhere and in every food. Bacon, bacon, bacon, will the world ever rid of its fascination with bacon? No. Because bacon is so freakin' good. I was a vegetarian for over a decade. But bacon. Bacon is just so freakin' good. That's all I'm going to say about that. And hence, how to make chocolate bacon pops.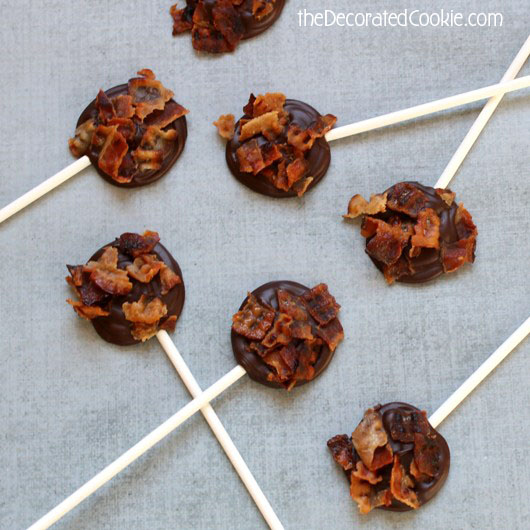 Here's a quick, easy (really) treat that will impress fellow bacon devotees. Also, fellow chocolate devotees. And note to those that didn't fall off the wagon, you can substitute vegan bacon and vegan chocolate.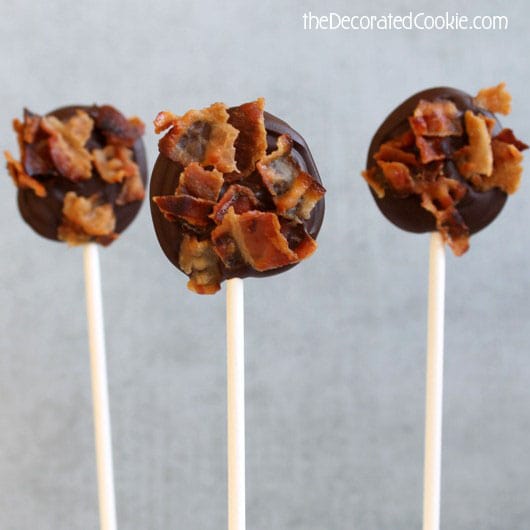 UPDATED March 2017, just for you, I made some video how-tos.
how to make chocolate bacon pops
you will need:*
bacon
chocolate chips (semi-sweet, dark, milk chocolate, whatever)
disposable decorating bag
baking tray
parchment or wax paper
lollipop sticks
*Find the decorating bags and lollipop sticks in the craft store.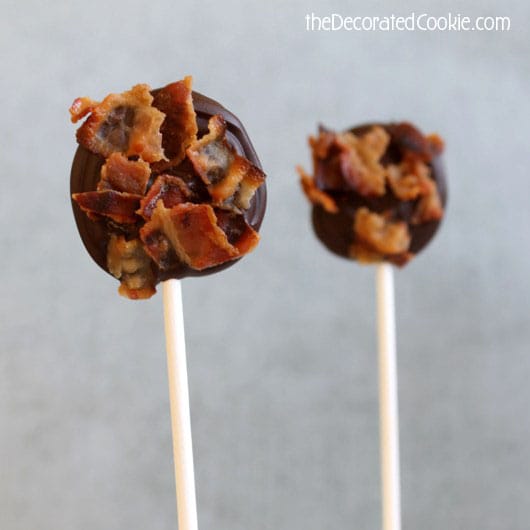 Line the baking tray with parchment or wax paper and set aside. Cook up a few pieces of bacon (or more or less). Fry it, bake it, any way you prefer, only crispy is better. Dab it with a paper towel, let cool, and cut into little pieces.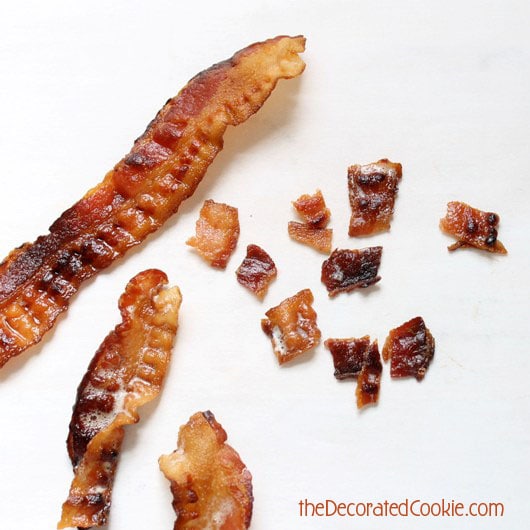 Place 1/2 cup of chocolate chips (or a little more or a little less) in a disposable decorating bag. Microwave at 70 percent power for 90 seconds, then 15 second intervals, massaging the bag after each, until the chocolate chips are fully melted. Chocolate CAN get the bag hot quickly, so if you prefer, melt the chocolate in a microwave-safe bowl and pour into the decorating bag instead.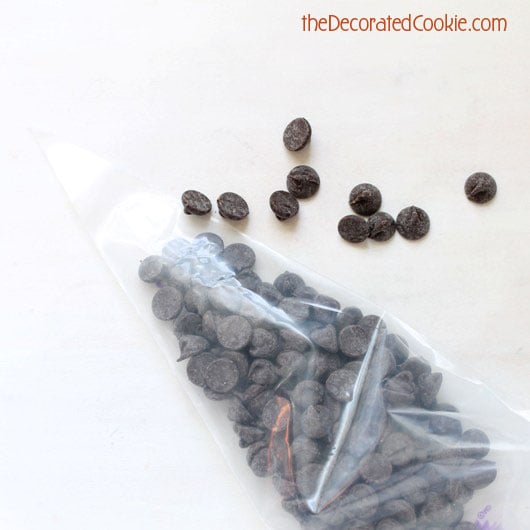 Snip 1/4-inch from the tip of the bag. On the tray, pipe a dab of chocolate. Place the lollipop stick on top. Pipe a circle of chocolate on top, about 1 1/2-inches across. Immediately sprinkle with bacon pieces. Try and load the pop with a good amount of bacon. Fill the tray and refrigerate until set, about half an hour. A 1/2 cup of chips yields about 8 pops.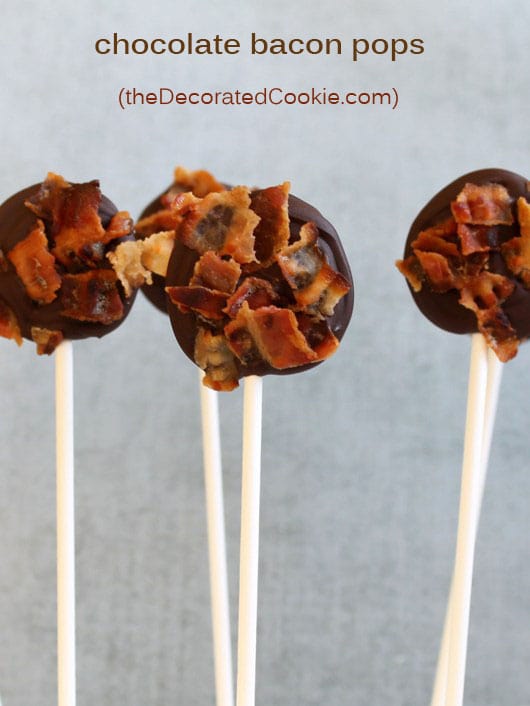 PIN FOR LATER: