Disclosure: *This post may include affiliate links. As an affiliate, I earn from qualifying purchases.


A shortcut breakfast idea: Make biscuit "donuts" with refrigerated biscuit dough and a Babycakes Donut Maker.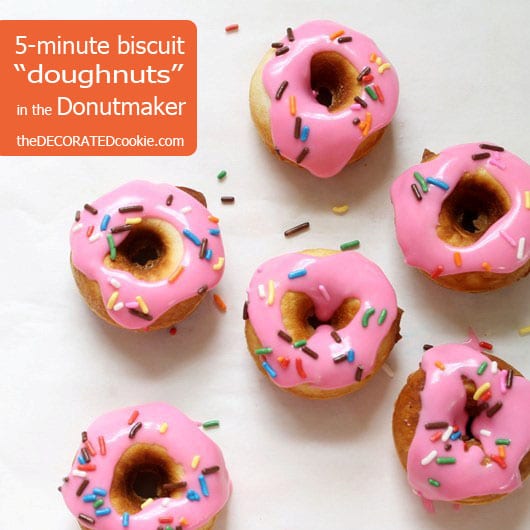 how to make biscuit donuts
Biscuit donuts in minutes!! I own a Babycakes Donut Maker. You may know this since I made donuts in said Donut Maker a couple years ago. (It's OK if you didn't know this.) So I pulled it out again, as it's not been used nearly enough. This recipe for donuts may not really taste totally and wholly doughnut-like, but they take five minutes to make. I don't even really know if "recipe" is the right word. "Recipe" is definitely not the right word because all I did was stick refrigerator biscuits in my Donut Maker. But dangnabbit, it worked. Cooked those biscuits perfectly in five minutes.
By the way, if you like these, try making donuts in the Donut Maker with pancake mix. Or turn these into Cookie Monster donuts.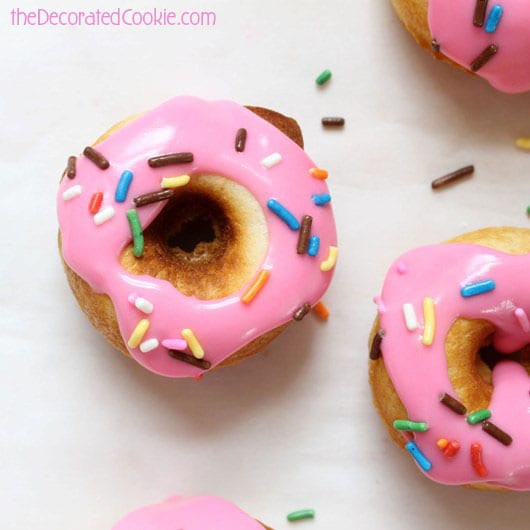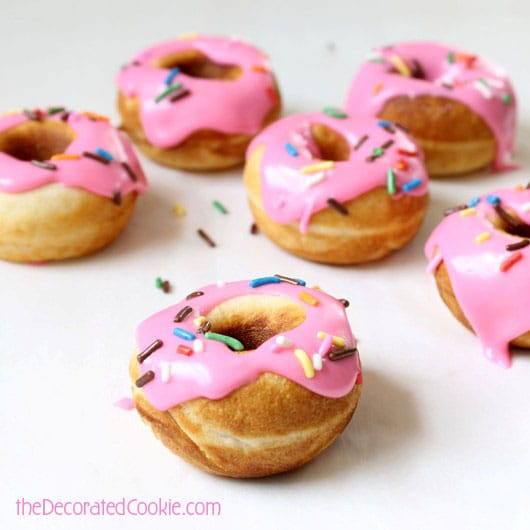 Top with icing and they look even more like doughnuts. Though next time, I'm skipping the icing and going something more biscuit-friendly, such as jam or butter of the topping. Here I tried peanut butter and pumpkin butter. You can also skip the sweet stuff and make biscuit doughnuts as a side dish and top with butter and garlic salt or something else savory.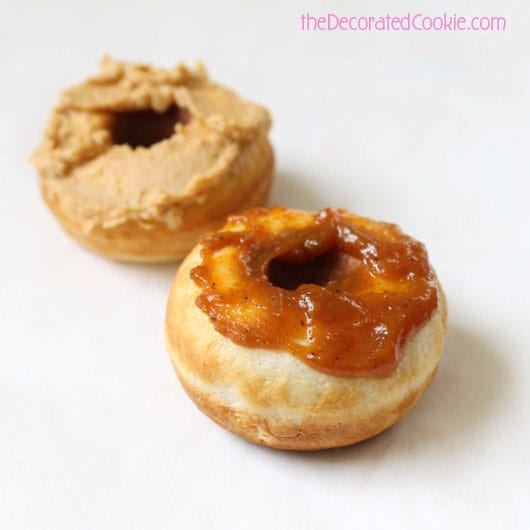 how to make biscuit "donuts" in the Babycakes Donut Maker
you will need:
Babycakes Donutmaker




Can of refrigerated biscuits (regular size, not big)
Heat the donut maker according to the instructions. When ready, pop one biscuit in each of the cavities. Close and bake for 3 to 5 minutes until browned. Let cool on a wire rack. Yeah, that's it. Top with icing (see below), jelly, marmalade, butter, glaze or whatever you want.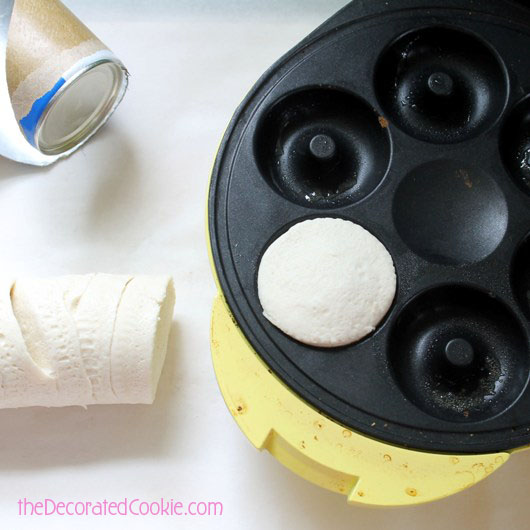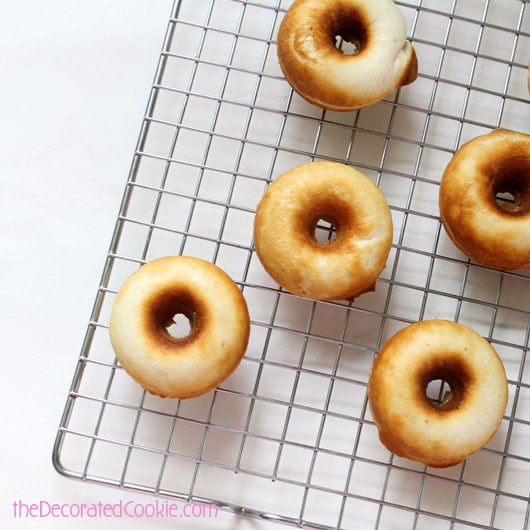 how do you make donut icing?
1 cup powdered sugar




3 to 4 teaspoons milk




food coloring




sprinkles
Slowly whisk milk into powdered sugar until desired consistency is achieved. If you like, add a drop or two of food coloring. Spread on the doughnuts and top with sprinkles.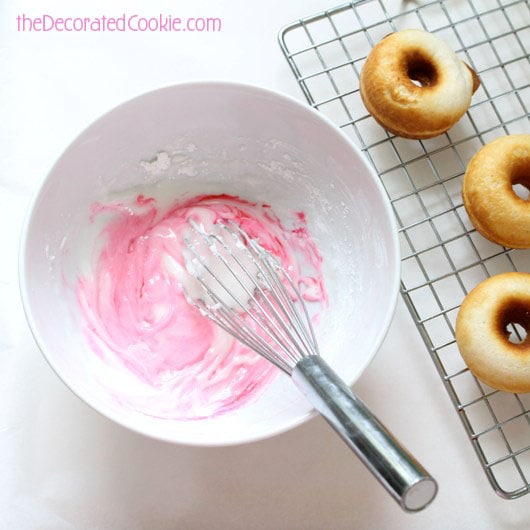 SUPPLIES:

See how easy this is?