Disclosure: *This post may include affiliate links. As an affiliate, I earn from qualifying purchases.


how to make easy gumdrop fudge — a colorful, fun Christmas treat to make and give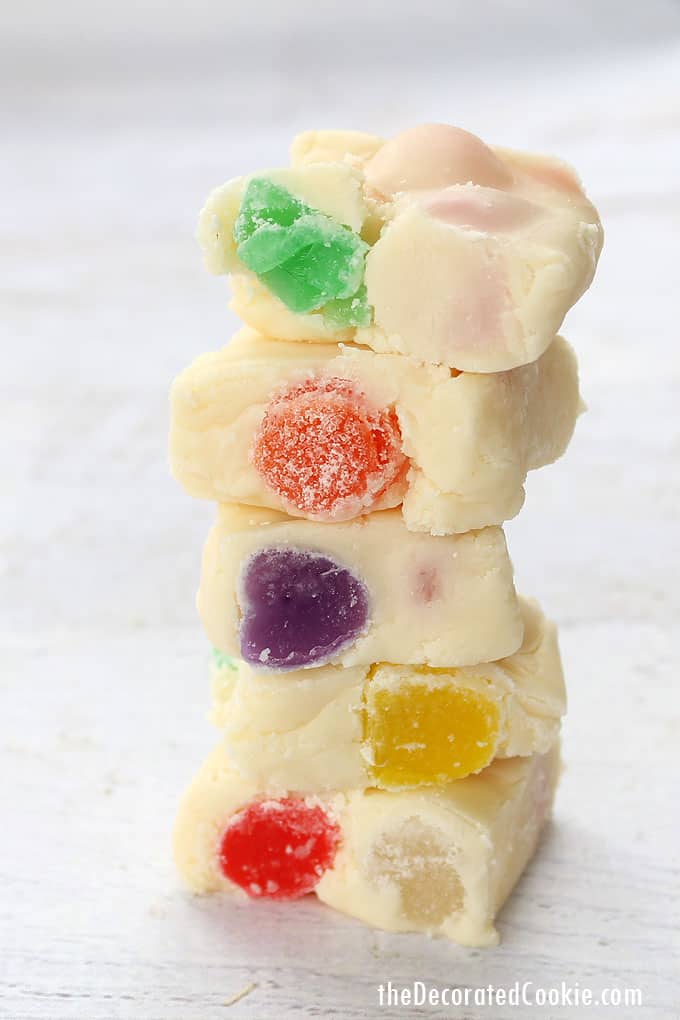 gumdrop fudge
Have your toothbrush handy after making this, because I don't want to be responsible for the cavities. This gumdrop fudge is delicious, smooth, soft, colorful, easy-to-make, and… sweet. Sinfully sweet. And I can't stop eating it (possibly because of the addictive qualities of sugar). It takes minutes to whip up, a couple hours in the fridge and you have an unusual dessert to bring to parties.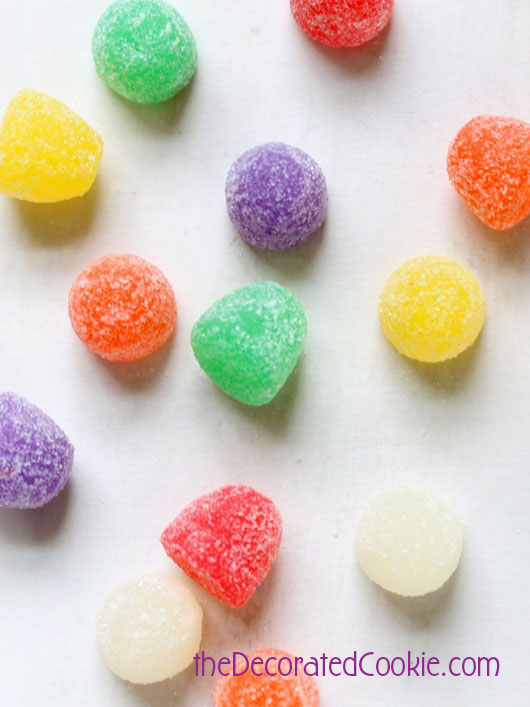 I started from this recipe at Taste of Home and adapted it for the microwave for lazy types like me. Not lazy, I mean, stressed out, always in a hurry types like me.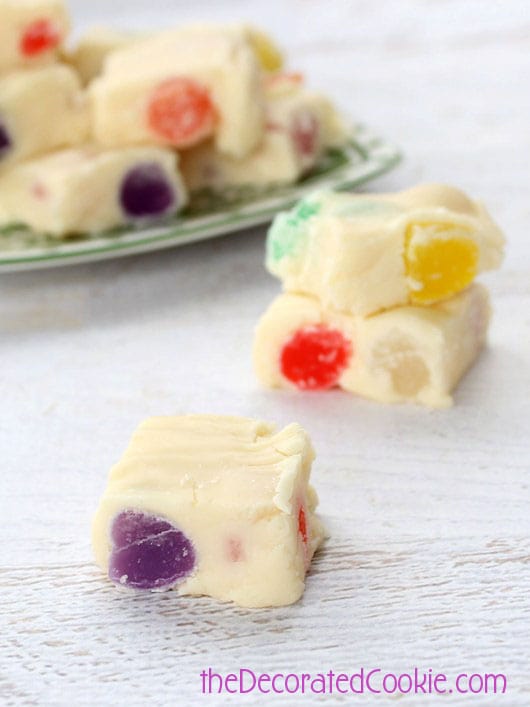 how to make gumdrop fudge
you will need:*
1 12-ounce package of white candy melts
3/4 cup sweetened condensed milk (this is less than a 14 ounce can)
1 teaspoon vanilla extract
pinch of salt
1 to 1 1/4 cup of mini gumdrops
*Find the candy melts in the craft store. Make sure to purchase sweetened condensed milk and not evaporated milk (they are not interchangeable).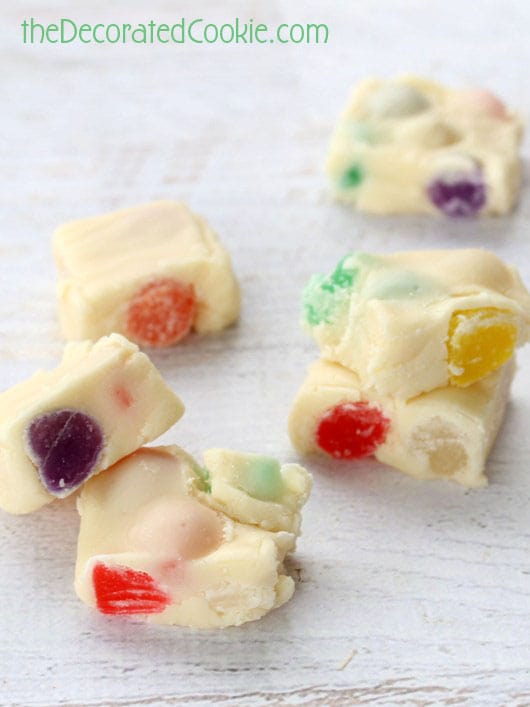 Grease a 2-quart square baking dish well and set aside.
In a microwave-safe bowl, place the candy melts, condensed milk, vanilla extract and salt. Microwave for 90 seconds at 70 percent power.
Continue microwaving at 15 second intervals until the melts are fully melted. Stir until smooth.
Stir in the gumdrops and immediately pour into the baking dish. Cover and refrigerate for at least two hours until set.
Cut into squares. Makes: 25 squares.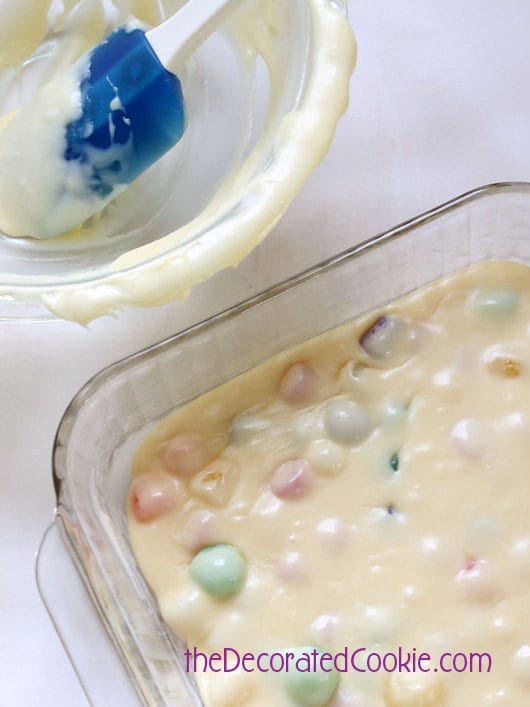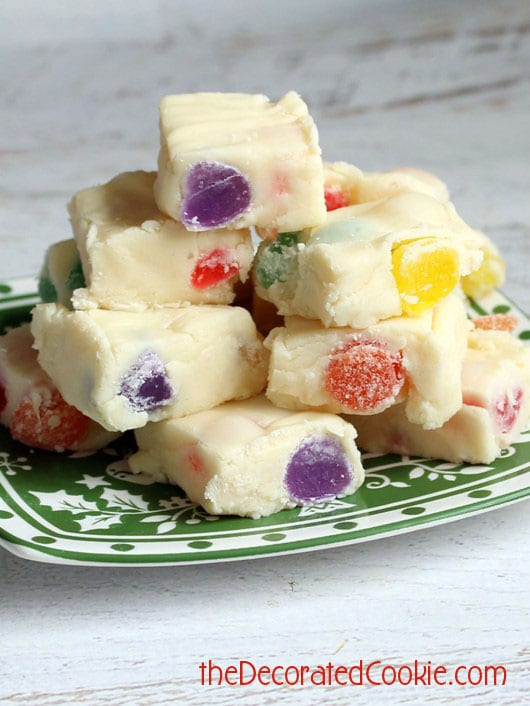 PIN FOR LATER: