Disclosure: *This post may include affiliate links. As an affiliate, I earn from qualifying purchases.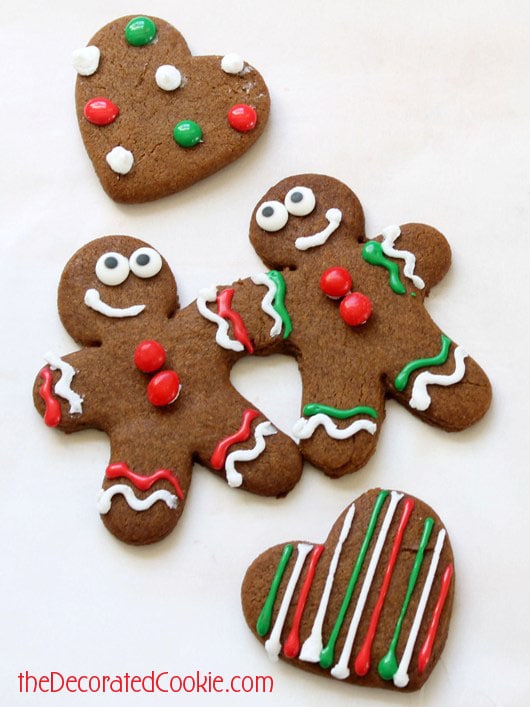 Awww… BFF gingerbread man cookies for Christmas.
So I have this leftover gingerbread cookie dough from my gig over at Tablespoon. (If you visited me yesterday, you'll note the silly gingerbread men.) Naturally, it was handed over to my seven year old daughter. She invented these BFF gingerbread people by smushing together the hands before baking. She wanted to be sure I told you she invented it.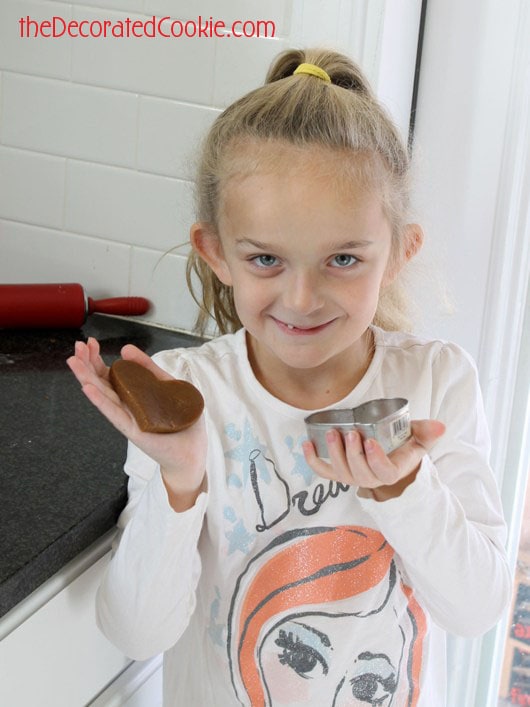 Boy and boy, girl and girl, boy and girl, BFFs, significant others… I won't judge who you choose to smush together.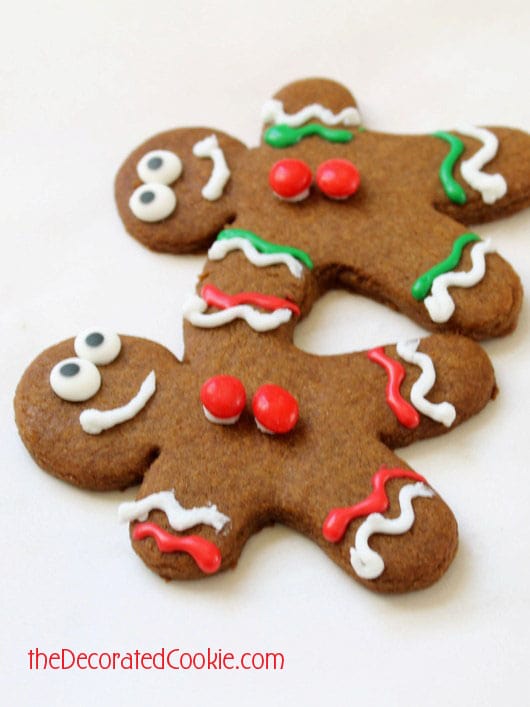 These are crazy easy to make, too. I have my own gingerbread cookie recipe, but from now on I'm cheating and using the Betty Crocker gingerbread mix. It's so so much quicker to make, it rolls out really well, and it tastes delicious. And even though I do create fun food for General Mills now, I promise they didn't pay me to say that and they have no idea I'm even writing this post.
Because it's a Limited Edition, I had a hard time finding the gingerbread mix. I went to two Targets and four grocery stores until I discovered their Product Locator page. Then I found it at the Walmart just a few miles away. Ugh. Needless to say, I bought more than one.
Here is my daughter's couple. I know, right? Genius in the execution.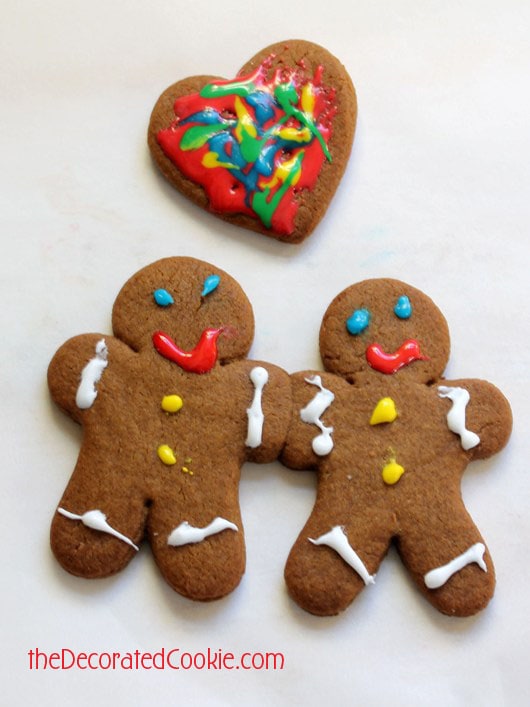 To make BFF gingerbread people, prepare the Betty Crocker gingerbread cookie dough according to package directions. I then chilled the dough for at least an hour. Roll the dough out on a floured surface, cut out your gingerbread people, then smush the hands together when you put them on the baking tray (lined with parchment paper, I suggest).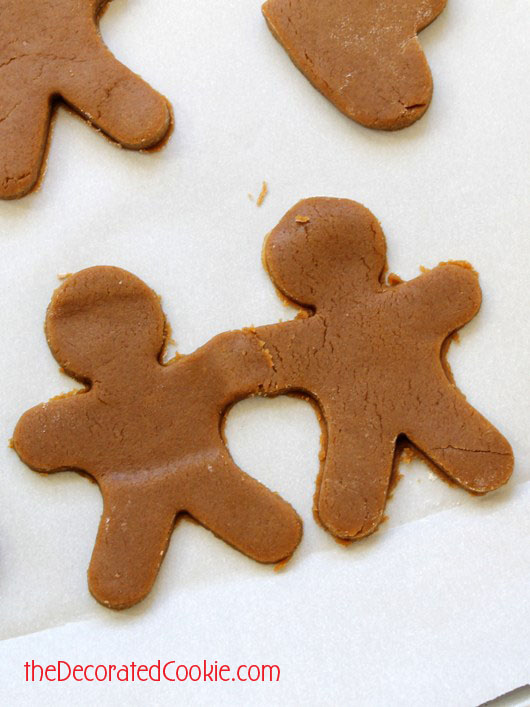 Bake at 350 degrees F for 12 to 14 minutes until the edges are well set. Let cool completely and decorate. To decorate, I just used the Betty Crocker white icing with the round tip, some red hot candies and some candy eyes.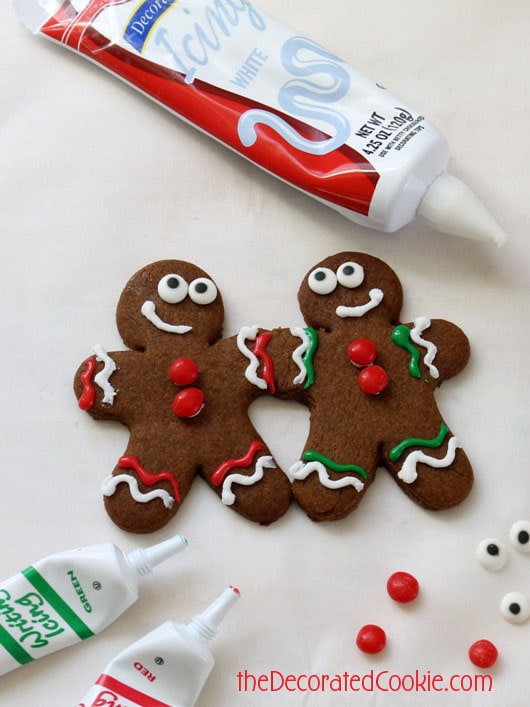 My daughter also made this Little Red Riding Hood with a heart basket: