Disclosure: *This post may include affiliate links. As an affiliate, I earn from qualifying purchases.


how to make marshmallow snowmen place holders for your Winter or Christmas holiday party table

marshmallow snowmen place holders
Place holder, decoration, however you use them… aren't these plastic spoon snowmen-in-a-pot from Crafts by Amanda the cutest thing in the universe?
Cuter than puppies, baby pandas and kittens.
So I took the snowman challenge and make my own cute snowmen-in-a-pot, marshmallow style. These can easily be marshmallow snowman placeholders for your winter or Christmas party.
Attach a name and you have a place holder for your Christmas table. (Oooh, use red and green candies in the jar for that, yes?) Or Hannukah table. Or winter party table.
Or, pop a bunch of them on the dessert table at any of those parties.
Wrap the whole lot in a cellophane bag with ribbon, attach a gift card and you have an adorable gift to give.
I ended up using mini marshmallows for my jar filling because it was the cheapest, but you could use gum balls, gum drops, Whoppers, whatever you want.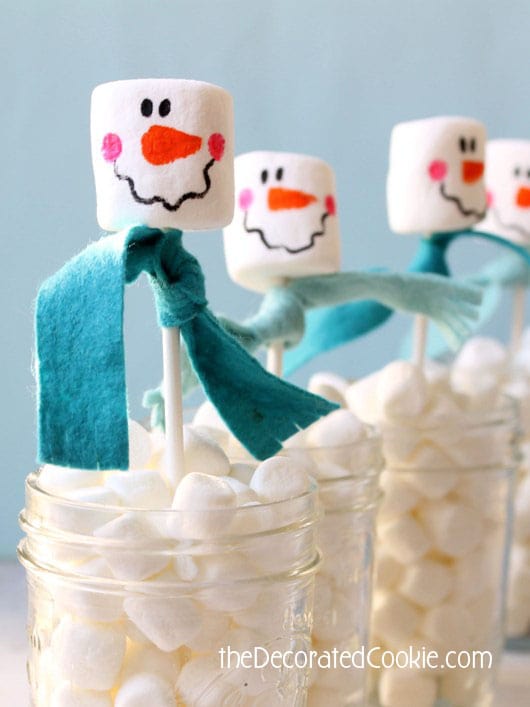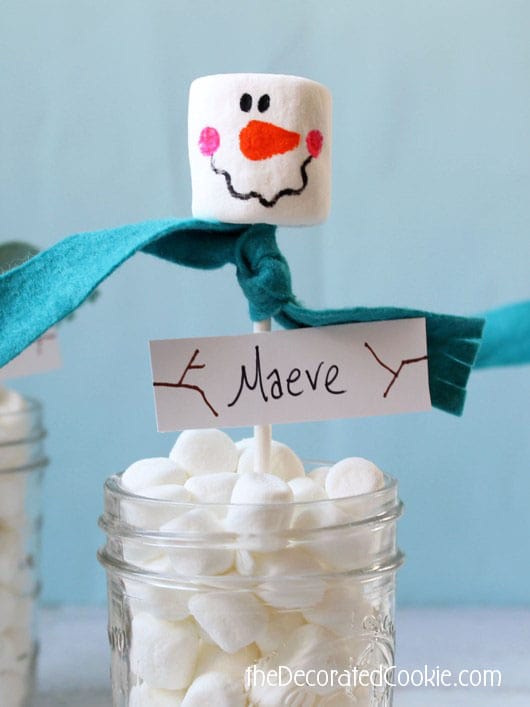 marshmallow snowmen place holders
you will need:*
marshmallows

6-inch lollipop sticks

edible writers (black, orange and pink)

craft felt

scissors

small mason jars (8-ounce)

candy to fill the jars

white card stock

brown and black markers (optional)
*Find the lollipop sticks, felt and jars in the craft store. You may also find jars in the supermarket or hardware stores. Find edible writers in the craft store, online or specialty stores. My favorite brand is Americolor Gourmet Writers. Find lots of information on edible writers HERE.
SUPPLIES: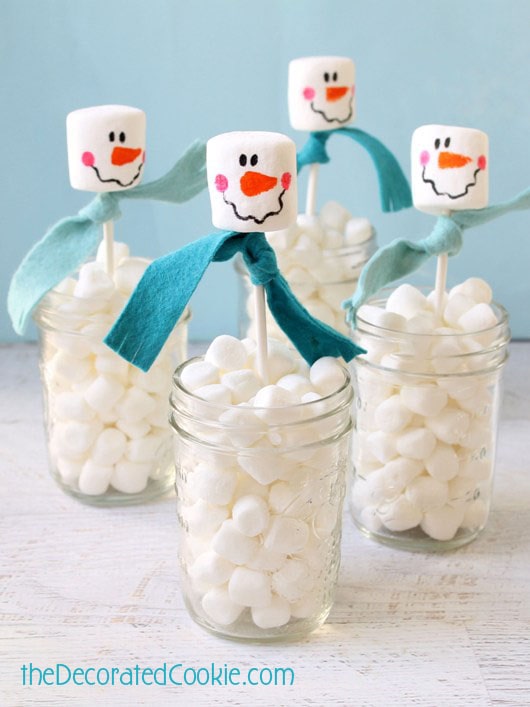 step one: decorate the snowmen
Skewer the marshmallows with the lollipop sticks and draw the snowman faces. First, use the black to draw the eyes. Then make an orange triangle for the nose. Make two pink dots for the cheeks and use the black to draw the mouth.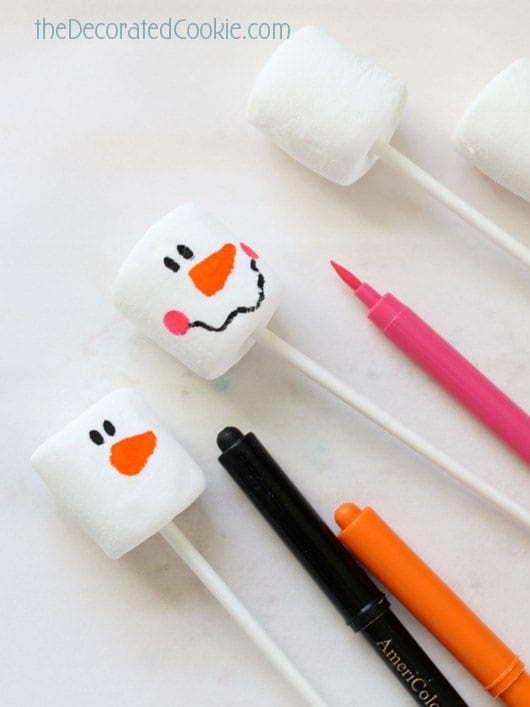 step two: add the scarf
Cut strips of felt 7-inches by 3/4-inch. Snip each end to make fringe. Tie the scarf tightly under the marshmallow.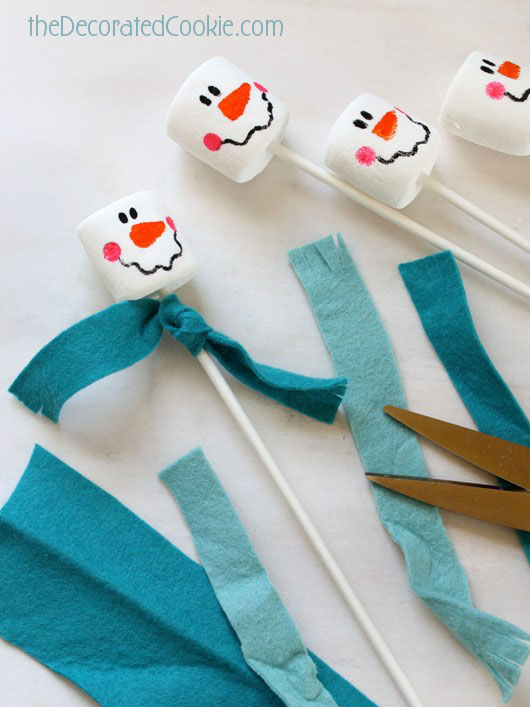 step three: arrange your snowman
Pour candies into the jars and insert the snowman. If you like, add a place card. Cut a strip of cardstock, draw brown stick hands and write the name. Adhere to the stick with a small piece of tape.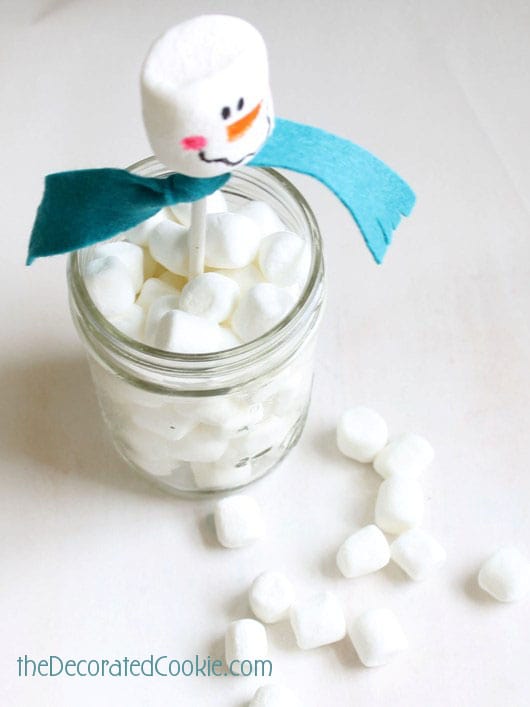 TIPS: Keep the marshmallows in a sealed container until right before serving to preserve freshness (then pop them in the jars). To give as a gift, insert the jar and marshmallow into a cellophane bag and tie at the top with ribbon.