Disclosure: *This post may include affiliate links. As an affiliate, I earn from qualifying purchases.


IZZE flower cookies
So IZZE, they of sparkling fruit juice, sent me a package the other day. Usually my work mail is in the form of a cookbook, but this time it was samples of IZZE (Sparkling Mandarin, Watermelon, Grapefruit and Peach, to be exact), and a super-cute T-shirt, and some fizzy orange lip balm, and a key chain that my kid stole and hid. So I made some IZZE flower cookies.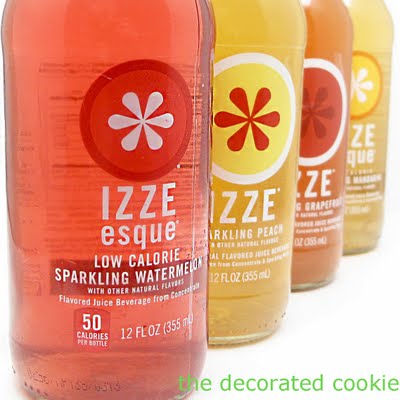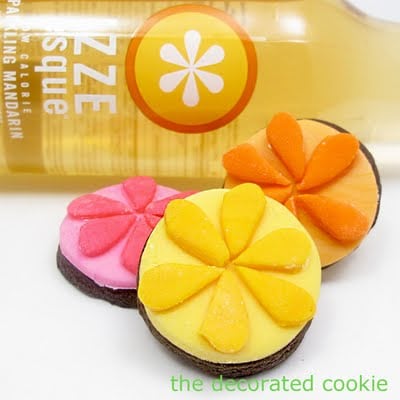 (I originally wrote this IZZE flower cookie post for Edible Crafts, which you can read about HERE.)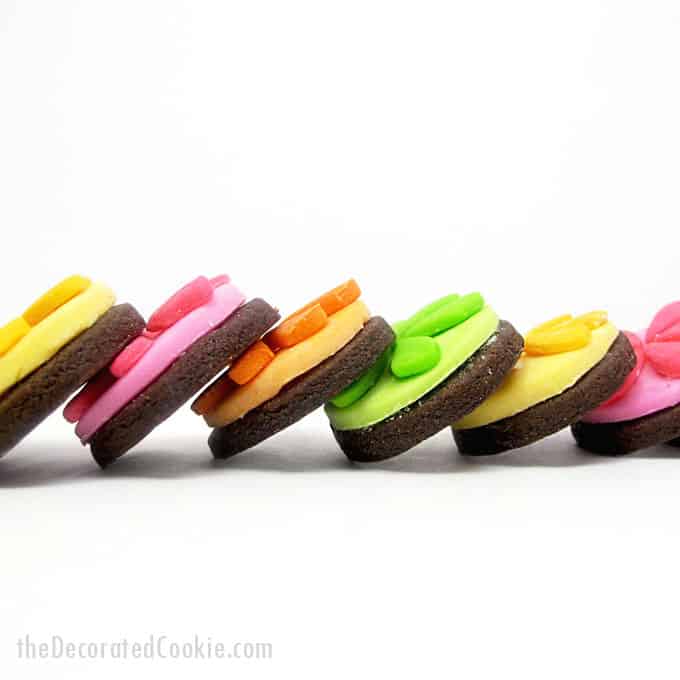 how to make IZZE cookies
To make these cookies, inspired by the logo, I made, chilled, cut out 2-inch circles, and baked cookies using my chocolate cookie dough. Then I tinted some fondant (use store-bought or homemade marshmallow fondant) with my Americolor Soft Gel Pastes, a couple shades each with Electric Pink, Electric Green, Orange and Egg Yellow. Then, just roll out the fondant, using confectioner's sugar as needed to prevent sticking, cut out circles with the same cutter used to cut out the cookies, and adhere the fondant to a cookie using either light corn syrup or a dab of frosting. Roll out fondant in a different shade of the same color, cut out the tear drop shapes (oh how easy this would be with a tear drop shape, I don't have one, so I used a mini heart cutter and cut them in half… this was tedious) and adhere to the circle of fondant with a dab of light corn syrup.