Disclosure: *This post may include affiliate links. As an affiliate, I earn from qualifying purchases.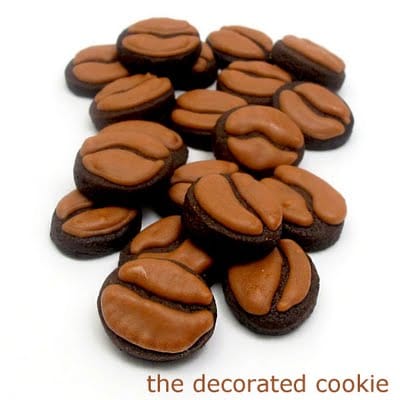 Iced coffee and coffee bean cookies because …. I love coffee. I love everything about coffee. The aroma, the warmth, the color, that first sip in the morning. The caffeine. I worked as a barista fresh out of college back in the mid '90s, right outside the Dupont Circle metro stop here in DC. The night shift. I have some insane stories about that gig for another time. Now that shop has been absorbed by the bank next door, sigh. I made a mean cappucino, latte, macchiato… But I always drank regular Joe myself. Cream, no sugar.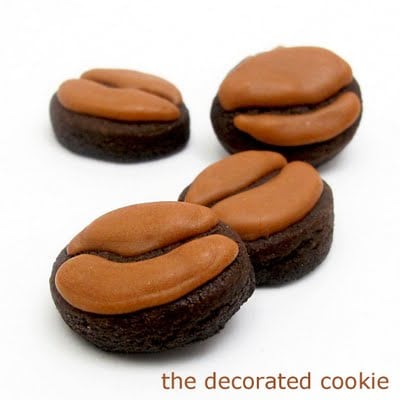 Early in my pregnancy with my daughter, my husband came downstairs one morning and asked how I was doing without coffee. "Who's doing what without what now?" was my response, as I sipped coffee from my mug. I think because I adore the stuff so much, nay, need the stuff so much, people are under the impression I down pots of coffee in the multiples daily. I don't. A cup in the morning and about half a cup in the afternoon. That's it. (Usually.)
Summer raises a coffee dilemma. A cup of coffee's warmth is so crucial to the experience, but it's over 100 degrees here in DC. Luckily, I'm not averse to iced coffee. I started accepting the notion when I visited Alaska, of all places, also in the mid-1990s. There was a coffee cart in some random parking lot in Anchorage that served iced Americanos (two shots of espresso, watered down over ice). Every day 'til I left Alaska, I got that iced Americano. Man, that was a good iced Americano. Now I make the trip to Starbucks for my iced coffee.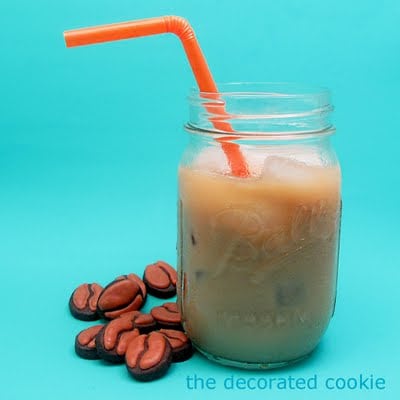 I recently tried to make iced coffee at home by simply brewing a pot of coffee (French press), having a cup and chilling the rest. But it wasn't right. Too many dregs, weird flavor. Then I had the duh moment to just google how to make iced coffee, and I found
these super-simple instructions from The Pioneer Woman
. I followed the instructions, cutting the amounts in half, letting the coffee steep overnight, and using paper towels in lieu of cheesecloth since I just can't find my cheesecloth (seriously, where can it be?). And since I like my coffee unsweetened, I didn't add any sugar or sweetened condensed milk, only some cream.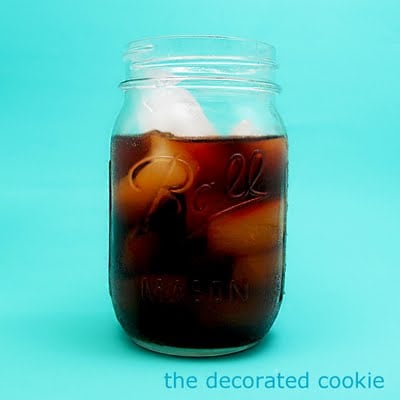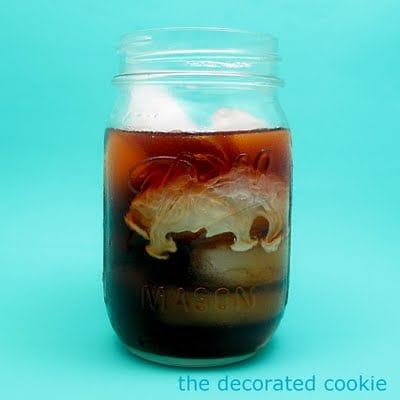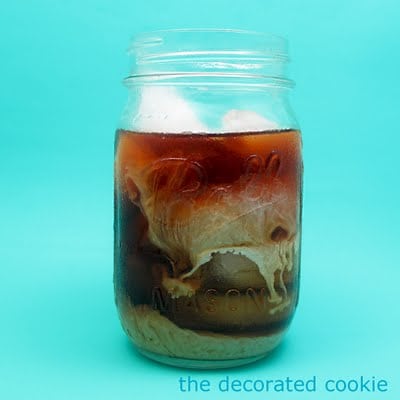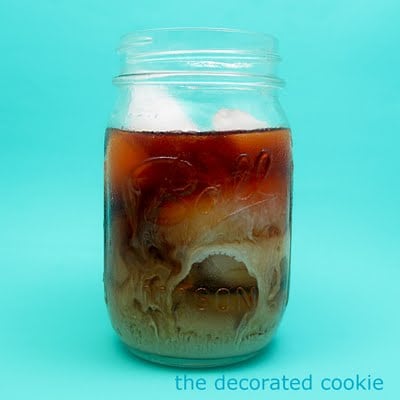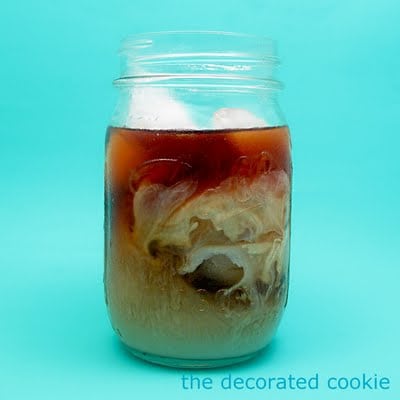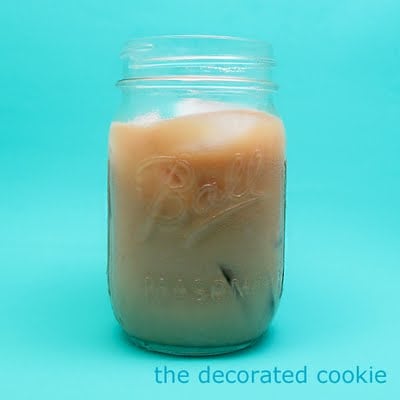 The verdict: Just-right flavor, no dregs, perfect. So I made these coffee bean cookies to go along with the iced coffee.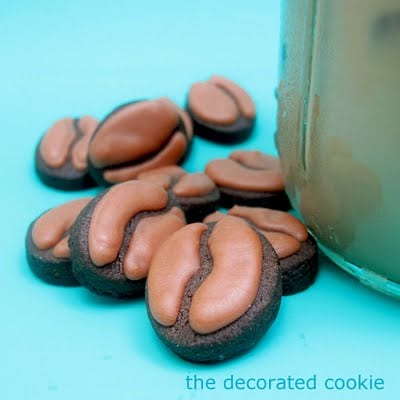 For the cookies, I used my chocolate cookie dough, cut out 1-inch oval cookies, mixed up some of my royal icing, tinted it light brown with Chocolate Brown Americolor soft gel paste, assembled a decorating bag with a coupler and size "2" tip, and piped, leaving a little path in the center of the cookie. For cookie decorating supplies, click HERE. I love how they turned out. Even though there is no coffee flavoring in these whatsoever (note to self, next time add coffee extract), I swear they smelled just like coffee beans.