Disclosure: *This post may include affiliate links. As an affiliate, I earn from qualifying purchases.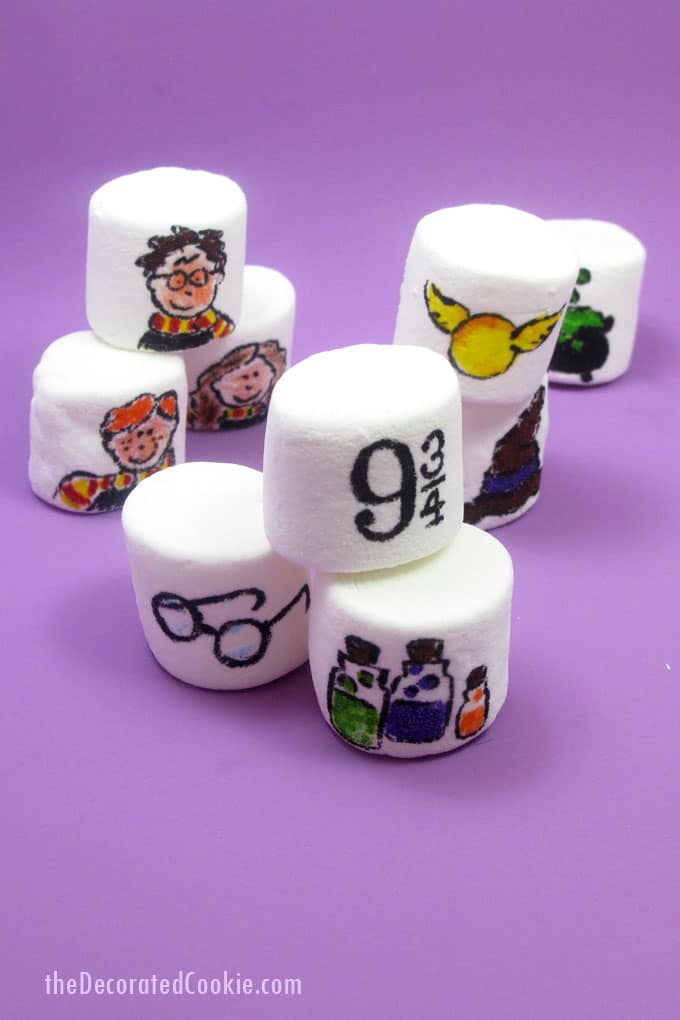 Harry Potter marshmallows
I figure I better jump on the Harry Potter bandwagon (Hogwarts train?) with these Harry Potter marshmallows before he's forgotten again. Nay, never forgotten. I know those people who say they've been fans since the first hardcover book was published in, what was it, '98? But I've been a fan since the first hardcover book was published in '98. And I was 26 years old at the time. I even snagged a copy of Harry Potter and the Philosopher's Stone when I was in England in '01, just to have the British version. So yeah, Harry Potter marshmallows will happen.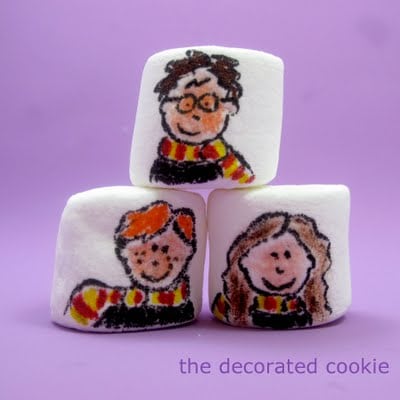 However, I've seen a only a few of the movies, and while I'm sure I'll catch up on Netflix one day, I'm in no rush to see the last visual chapter. Not because I'm averse to the movies. I think they've been brilliant. But because on the rare occasion I go out since my kid was born four years ago, I go shoot pool or salsa instead. It's merely a preference.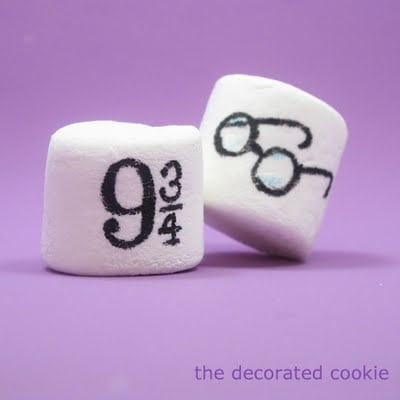 But the current craze is inspiring me to pick up Book One again and start all over. Did I mention I have every book, first edition, hardcovers? Once I finish my upteenth time reading the Philip Pullman series, His Dark Materials, I'll start again with the Sorcerer's Stone. (You think I can yak on about Harry Potter, do not even get me started on The Golden Compass. And really don't get me started on how I feel about that movie, sigh.)
how to make Harry Potter marshmallow art
Oh right, these pictures. So I pulled out my edible markers and my marshmallows and paid homage to Harry et al. For more info on edible markers and drawing on food, click HERE.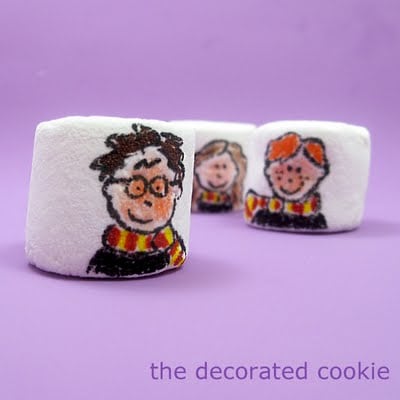 PIN FOR LATER: