Disclosure: *This post may include affiliate links. As an affiliate, I earn from qualifying purchases.


How to make a fruit flower bouquet, a fun food idea for Spring or Mother's Day.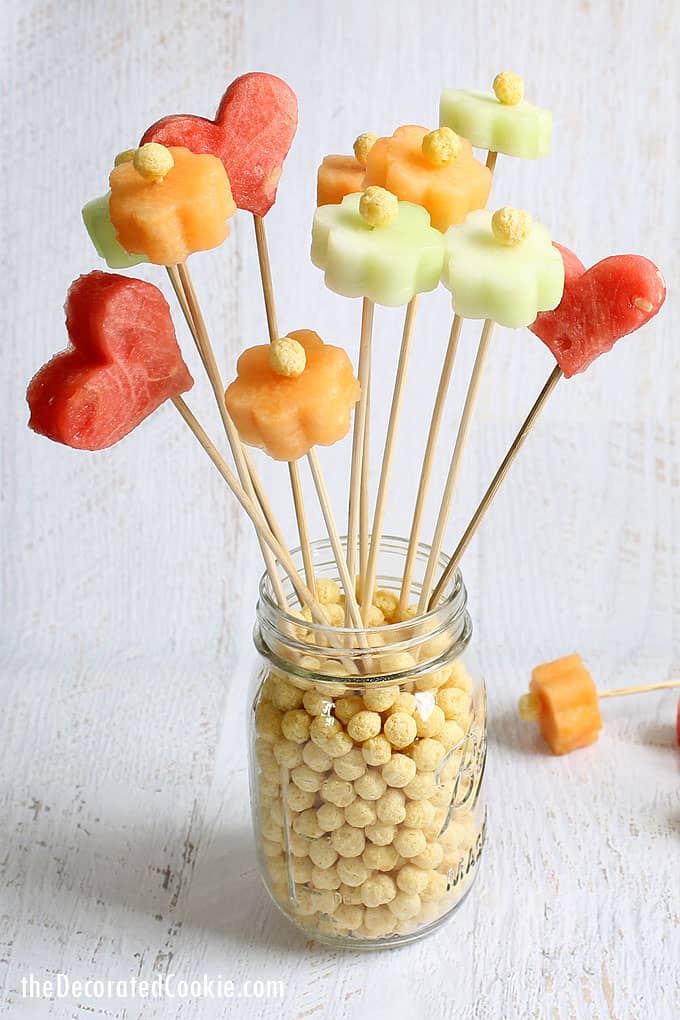 fruit bouquet
You know those expensive fruit flower bouquets? Turns out it's pretty easy to make them.
Plus, the cereal in the mason jar works really, really well to hold the sticks, so you don't have to worry about cutting Styrofoam and jamming it in a container.
I mean, surprisingly well. Just jam those skewers in there and instant bouquet.
This can be whipped up for breakfast on Mother's Day morning easy peasy. Or for a baby or wedding shower. Or birthday party. Or just because.
It's a great Mother's Day gift idea kids can make.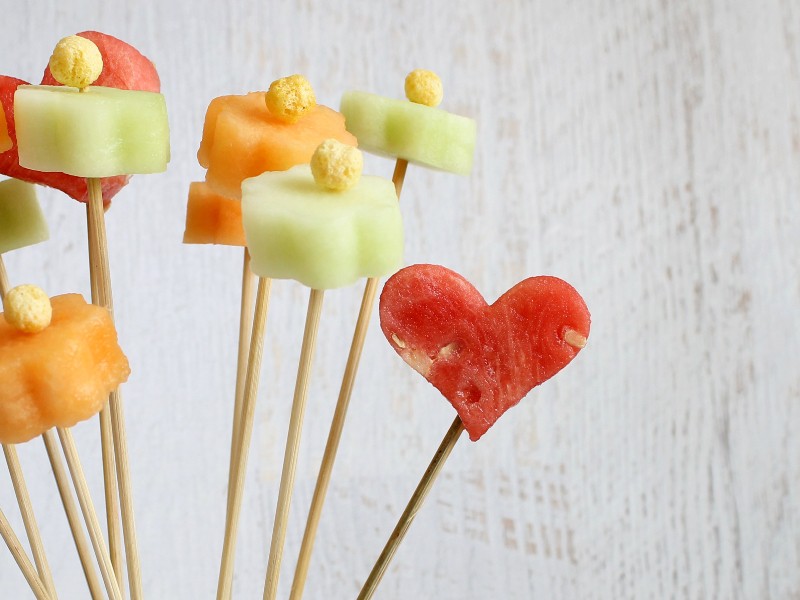 To make a fruit bouquet, watermelon, honeydew, and cantaloupe work best. Use small flower cutters and/or heart cutters. Find bamboo skewers in the supermarket. Kids can fill a mason jar with their favorite cereal to hold the skewers.