Disclosure: *This post may include affiliate links. As an affiliate, I earn from qualifying purchases.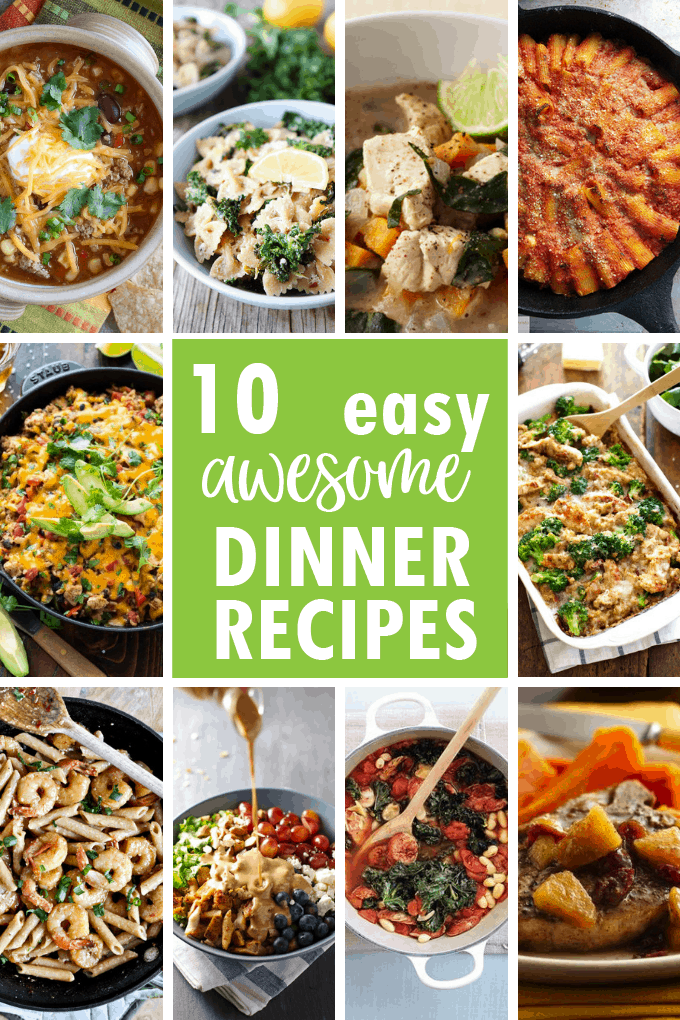 dinner recipes
Given the name of this blog, I'm clearly a baker. But I also love to simply cook dinner. I experiment with stove-top, the slow cooker, the Instant Pot, the oven. I'm always looking for new dinner recipes to try.
So I started pinning recipes, and in the past few years, I've been cooking like crazy and learning in the process. Over the past 20 some years I've collected recipes. From friends, from magazines… I have piles of them. But those piles were overwhelming, so instead, I started a brand new fresh recipe book of tested and approved recipes. That's all that is allowed in there. Stuff I've made and stuff that works and stuff that is truly delicious. My guidelines are strict, and if the recipe isn't one that I'll make over and over and over, it never sees inside that recipe book.
Since the "what's for dinner?" question is a pretty popular one, I surmise, I'm sharing with you those recipes I've pinned, that I've made more than once and that have made the recipe book cut. And so, dear readers, here are 10 awesome, wonderful, fabulous, and tasty dinner recipes. One thing to note: My house has an anti-onion crusader, so whenever these recipes call for onion, I had to leave it out. I know. I know.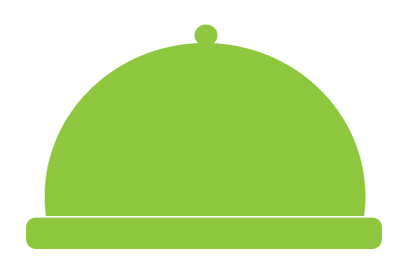 dinner recipes from my blog
dinner recipes from around the web
One-Skillet Spicy Ranch Chicken from Well Plated
My market didn't have spicy ranch, so I added some of my own. And my husband isn't a fan of peppers (that aren't crazy spicy) so I substituted kale. When in doubt, I add kale.
Goat Cheese Lemon Pasta with Kale from Two Peas and Their Pod
Oh my gosh oh my gosh, so good. I want it every day. And so quick and easy. I cooked up some chicken to add to it, too.
Chicken Quinoa and Broccoli Casserole from Pinch of Yum
Yum, and I felt healthy eating it, so bonus.
Skillet Baked Stuffed Rigatoni from Heather Christo
Delicious! I used one of my disposable decorating bags to easily fill the rigatoni.
Turkey Chili Taco Soup Recipe by Skinny Taste
Easy peasy dinner idea you can add heat to if you like.
Spicy Parmesan Shrimp (er, Chicken) Skillet from How Sweet It Is
Simple and delicious! Only my husband doesn't eat seafood, so I made this with chicken. But I love shrimp, so I'll be making some for myself soon.
Rainbow Chicken Salad with Almond Honey Mustard Dressing from Pinch of Yum
I was hesitant to pin salads at first, because that seemed silly. Shame on me. This is delicious, and I use the the elements of this salad elsewhere now, too (such as whipping up the chicken for that lemon pasta up there).
Almond Chicken Soup with Sweet Potatoes and Greens from Whole Living
This soup has such a unique and delicate flavor, I thought it was amazing. One of the best soups I ever had. I used kale instead of collard greens.
Bean and Chicken Sausage Stew from Real Simple
I've made this soup at least a dozen times since I first pinned it. It's delicious. I even have some in the freezer. It's better when the weather was colder, but still… worth making for sure.
Slow Cooker Pork Chops with Apple Chutney from Betty Crocker
This is one of those recipes I made thinking it'd be a basic staple, nothing too interesting. But gosh darn it, I was wrong. It's way better than that. I have also made it with chicken instead of pork chops. And I've used the drippings to make gravy. I serve it with twice baked potatoes.
If you have any go-to, delicious recipes you always make for dinner, please leave me a link! I'm always on the hunt for more to add to my recipe collections.