Have a crafty teen you're trying to woo off of devices? Check out this roundup of 25 crafts for teens.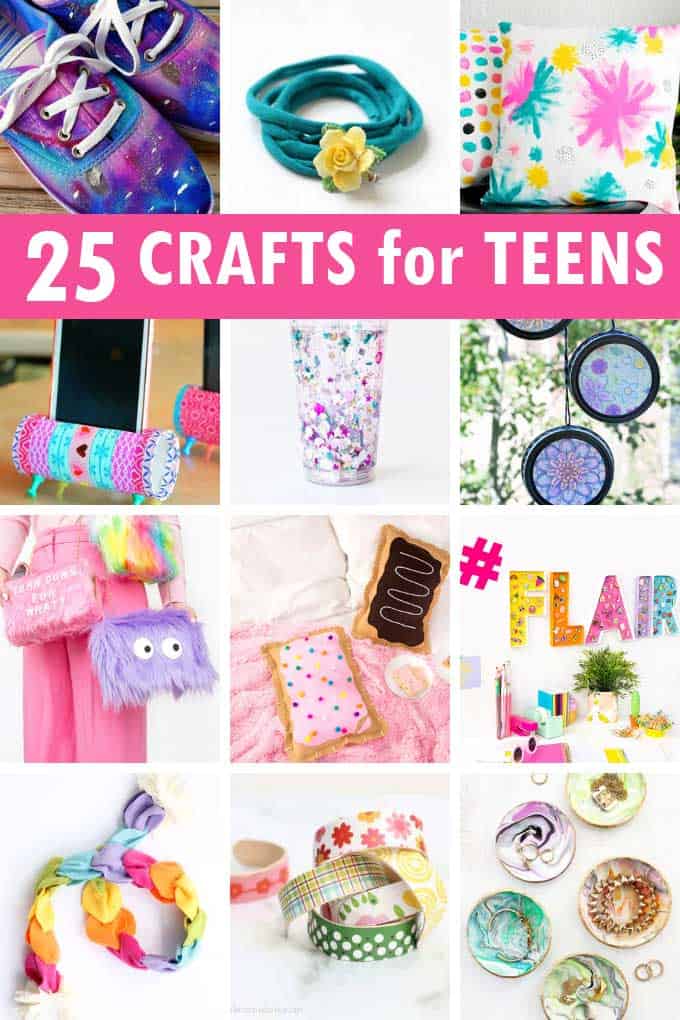 crafts for teens
Raise your hand if you were a kid who loved arts and crafts! I sure was, and now I have two artsy, craftsy kids of my own. Here is a roundup of 25 awesome crafts for teens. The teen and tween crafts here are not just boredom busters. Use the tutorials for birthday party activities, crafts for teens to sell, and crafts for teens to give as holiday gifts.
more craft ideas
These craft roundups might also have some fun teen and tween activities.
teen and tween craft ideas