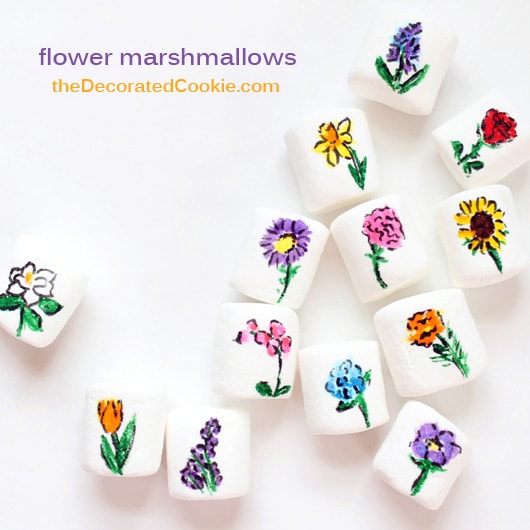 How to use edible writers to make flowers drawn on marshmallows. 
Flowers! Lots and lots of flowers. All different types of flowers. These are in honor of Spring. And Earth Day. Or Mother's Day. Or whatever floats your boat. Flower marshmallows!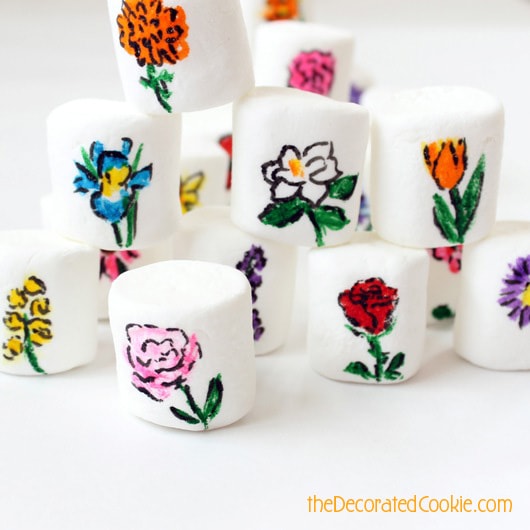 I do NOT have a green thumb, even though I've been getting Better Homes and Gardens for years. I walk by a plant and it starts to wilt. I wish I had gardening knowledge. But it's like major-wars-of-world-history. It isn't knowledge I retain. Ask me anything about any '80s sitcom and I'll answer with more than you'd want to know, but don't ask me what flower is what, if it's a bulb or seed, when to plant it, and if it'll grow back. And don't ask me who fought in what war.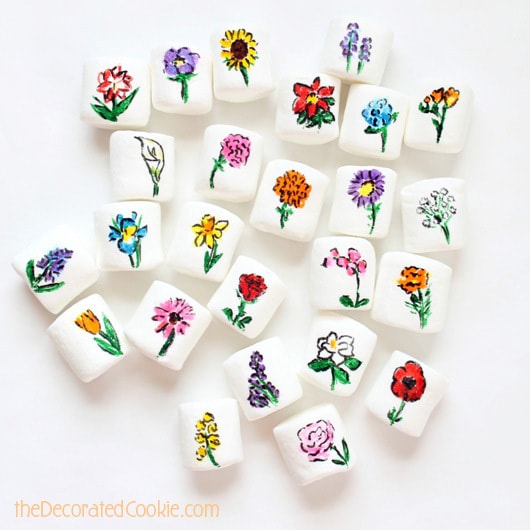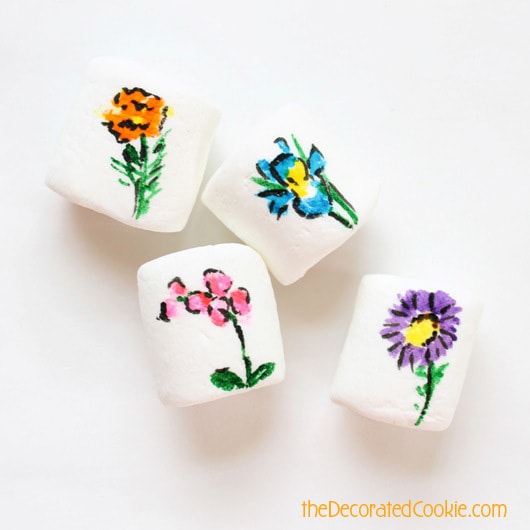 Since the President's Day marshmallows were a hit, I thought I'd return with another marshmallow collection, seeing as drawing on marshmallows seems to be my favorite thing.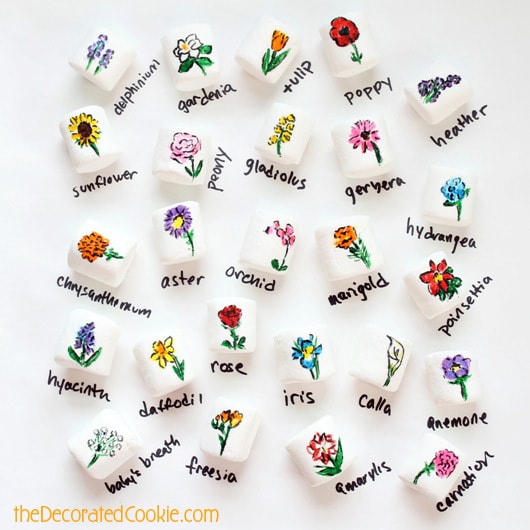 For tips on how to draw on marshmallows, the best edible writers to use and where to find them, CLICK HERE.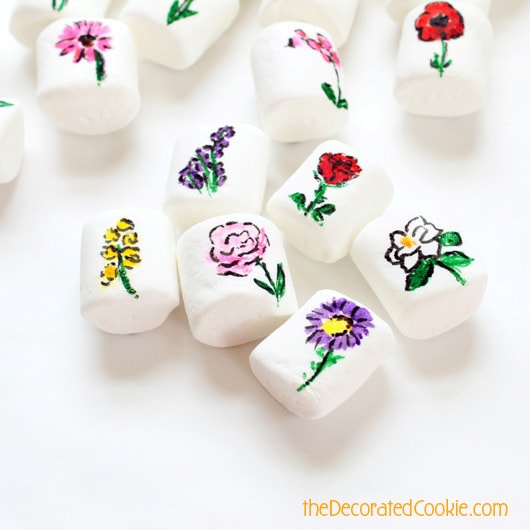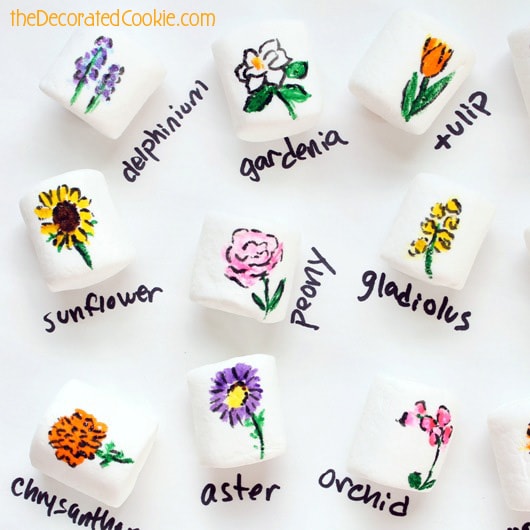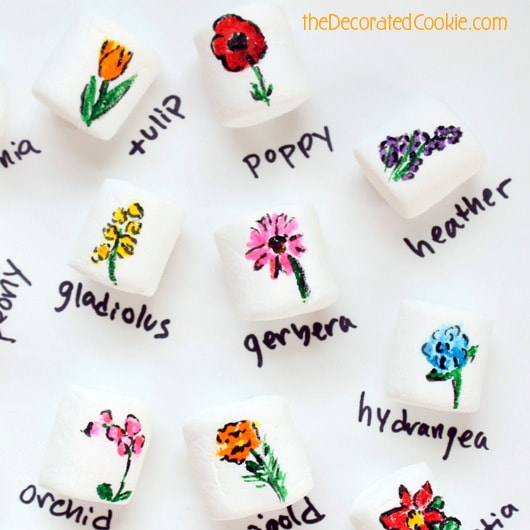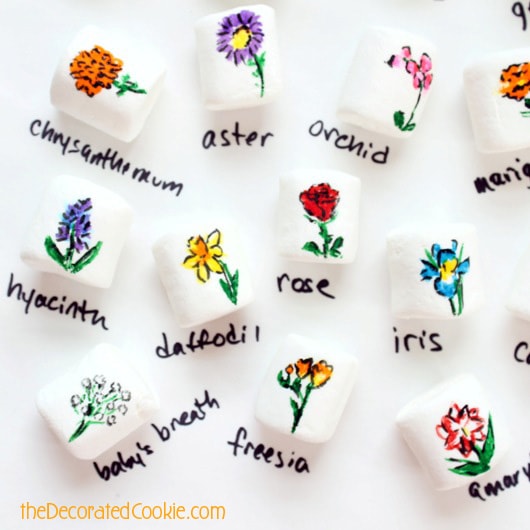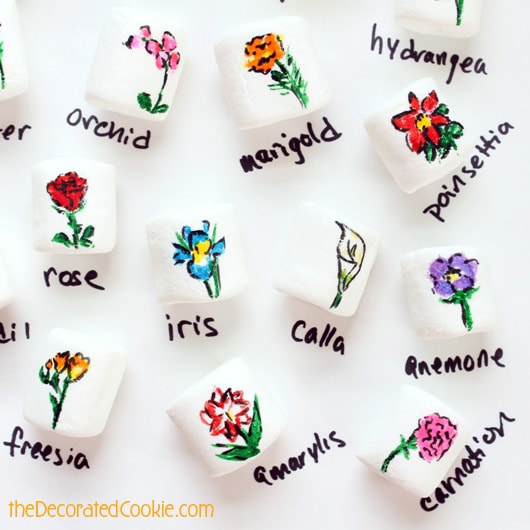 PIN FOR LATER: