Disclosure: *This post may include affiliate links. As an affiliate, I earn from qualifying purchases.


Star Wars marshmallows: How to draw Star Wars droids on marshmallows
Star Wars marshmallows
A very important holiday is coming up. May the Fourth. As in, May the Fourth be with You. As in, Star Wars. You got that, yes? Hence, these Star Wars marshmallows.
Star Wars. Not only are the movies genius and grand and important to our collective culture (I'm counting episodes 4, 5, 6 and the latest because I either didn't see or don't remember episodes 1, 2 and 3), but the characters lend themselves so well to food, which means they also lend themselves well to parties and celebrations that use said food.
Given the predominance of all things Star Wars surrounding us, I think it's rather important you know how to draw some of the most significant characters of all, The Droids.
Need more Star Wars fun food ideas? I have quite a few.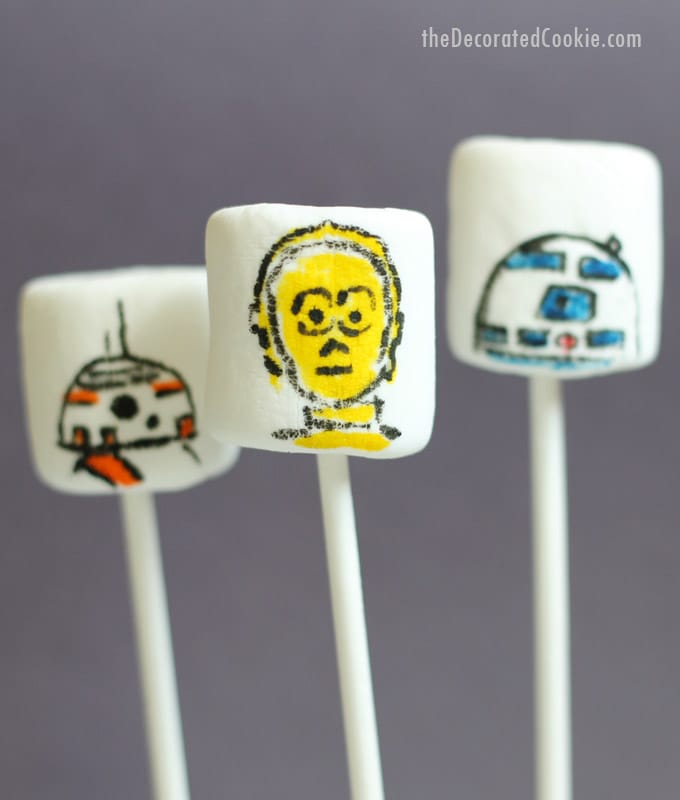 how to use food coloring pens
Here I use my handy dandy edible writers, food pens, whatever you call them, specifically, the Americolor Gourmet Writers and the FooDoodler Fine Line.
If you check out THIS POST all about edible writers, you'll find lots of tips on working with these magical tools. You may also use them on royal icing that has hardened well and fondant, so you may apply these same drawings to cookies, cupcakes, cakes, whatever. Or, for drawing on paper.
I'm a kid of the '80s, so naturally I played Leia to my brother's Luke when we played Star Wars in the back yard.
I was only five when the first movie hit theaters, too young for intergalactic warfare.
But I caught up easily with Empire Strikes Back and Return of the Jedi. And as a Star Wars purist, I, for one, give kudos to The Force Awakens. I think it captures so well the spirit of the originals, and all with even cooler graphics.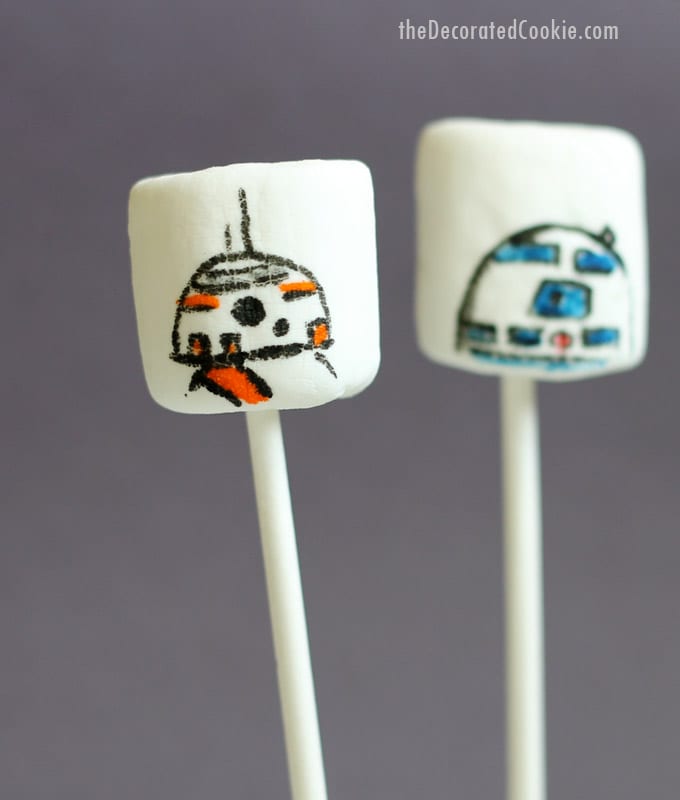 how do you draw Star Wars droids on marshmallows?
I'm going to have to start with my favorite, R2D2.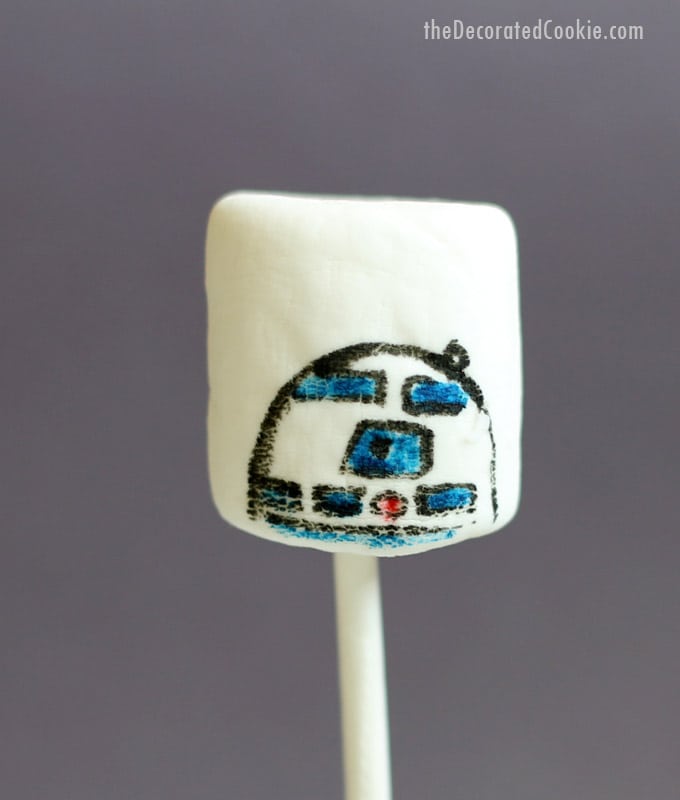 To draw R2D2, first use a fine black marker to draw the outline shown.
Then, fill in the squares with blue and the circle with red. Not shown here, I also added a black dot afterwards on the center blue square.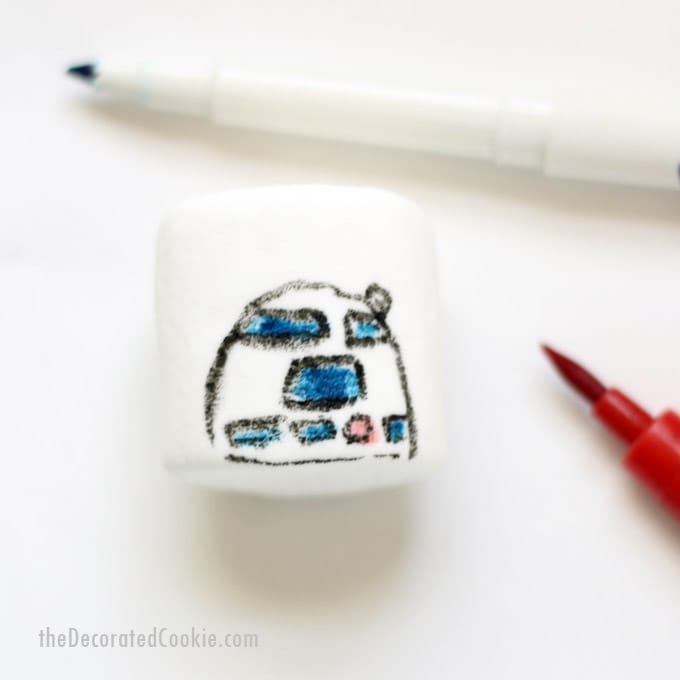 To draw C3P0, first draw the black outline shown.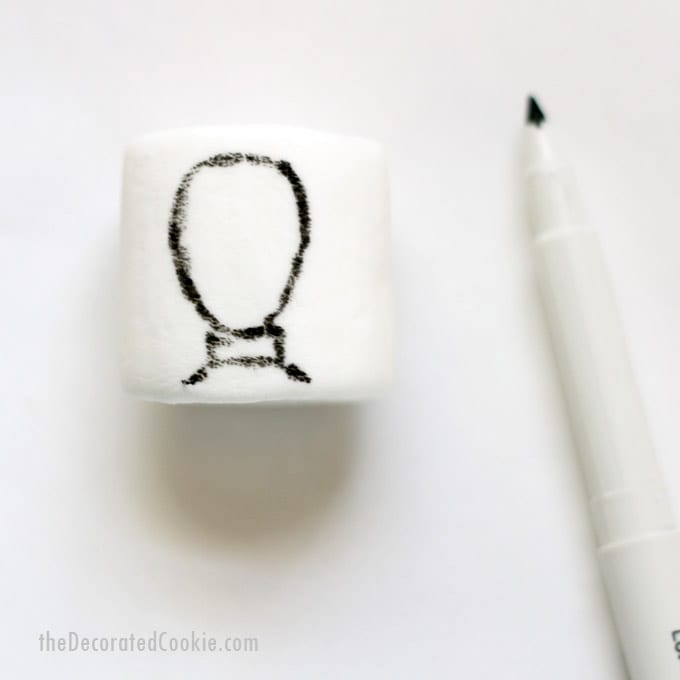 Next, fill in with a yellow marker. Also draw around the head with yellow as shown.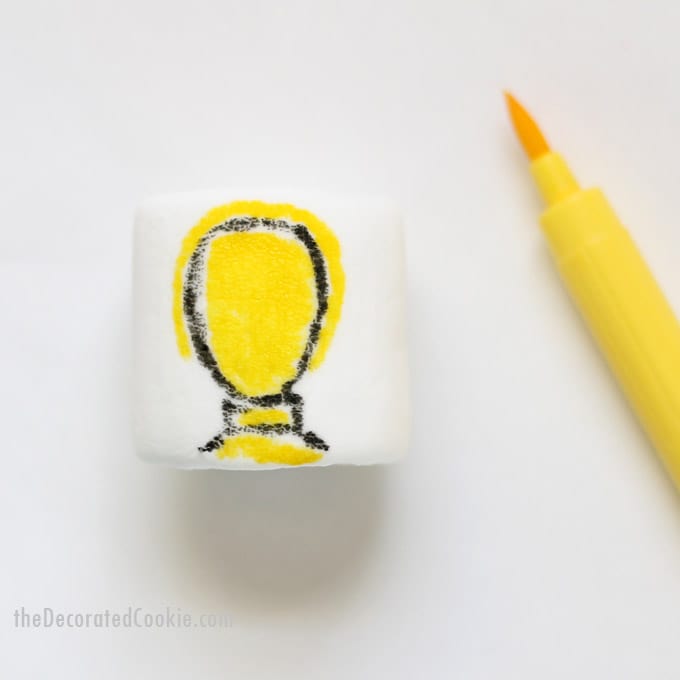 Let the yellow dry a while, about 20 minutes. Otherwise the black marker on top will bleed into the yellow. With the black marker, draw the face on top and outline the outer head.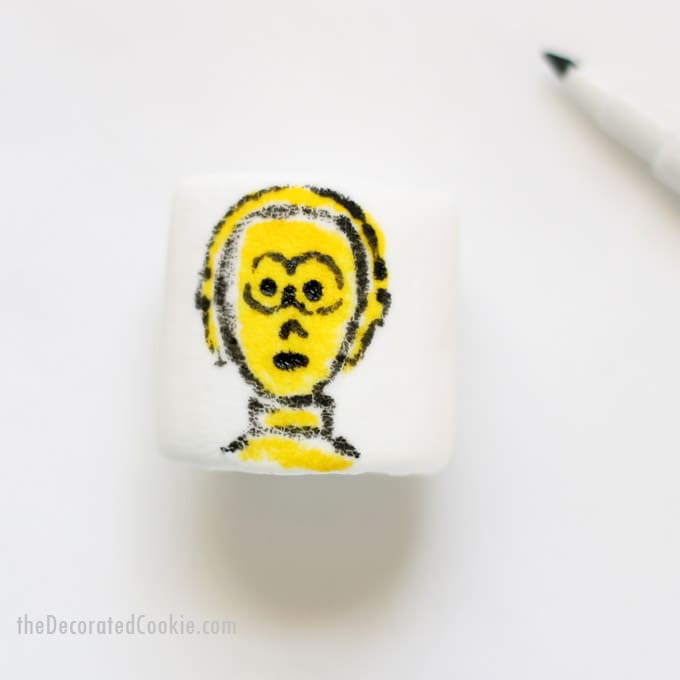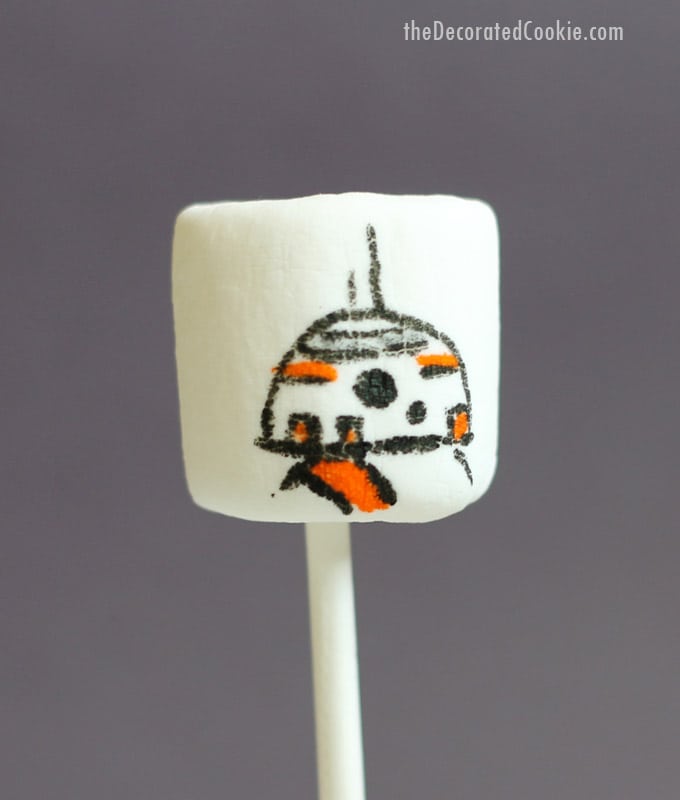 To draw BB8, outline as shown in black.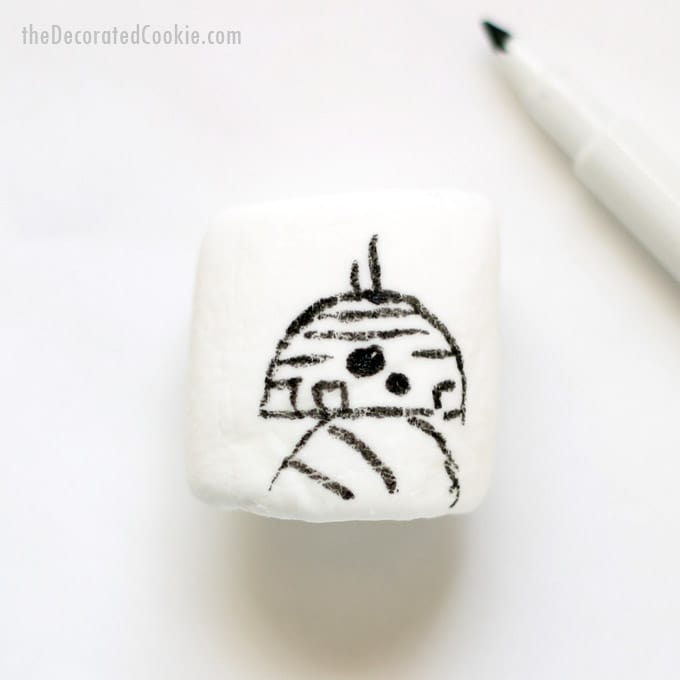 Now, fill in with orange. The stripe at the top of BB8's head is gray. Markers don't come in gray, so instead I dabbed a black marker very, very lightly.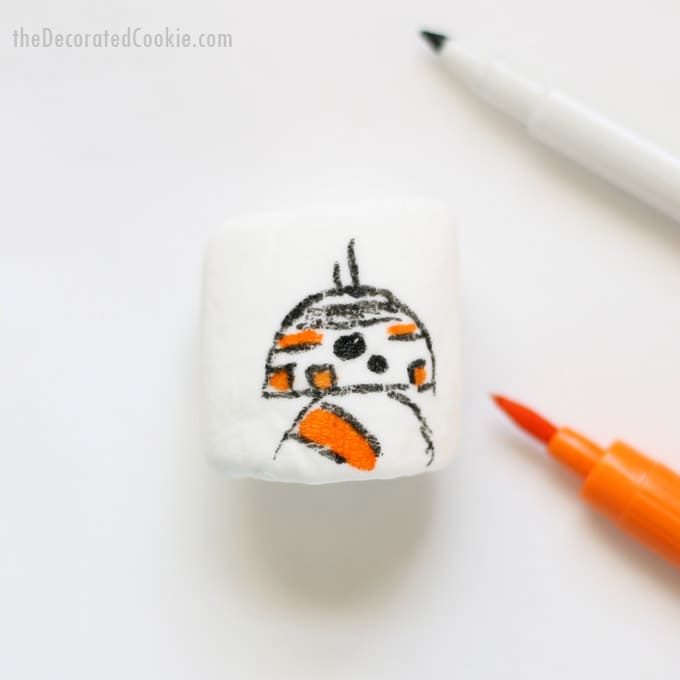 Ta da! Star Wars droids.
May the Force Be with You.