Disclosure: *This post may include affiliate links. As an affiliate, I earn from qualifying purchases.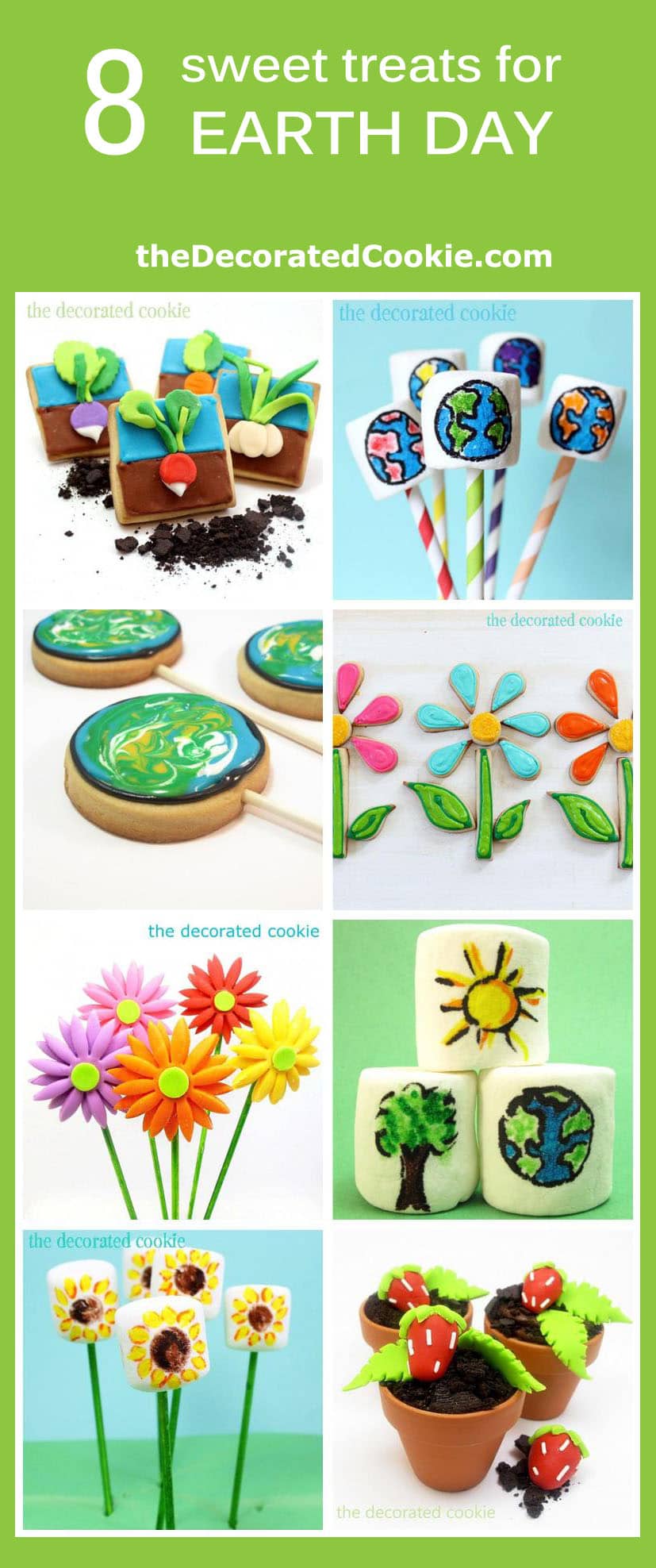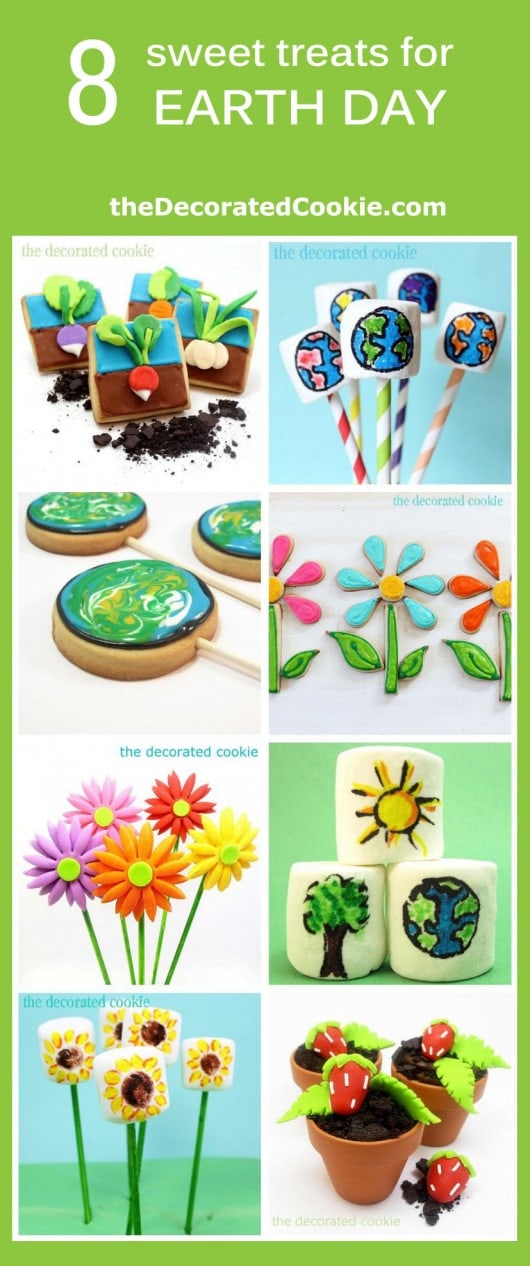 A roundup of sweet Earth Day treats
A collection of 8 Earth Day treats for celebrating.
In honor of Earth Day, this post is dedicated to things that grow. And it's sort of ridiculous that I post about things that grow when in real life I can't make ANYTHING grow. It's terribly sad, actually, how horrible I am at getting things to grow. I want to be good at it. You'd think it'd be easy. Plant a seed. Add water and sun. Stuff grows. But for me, I just don't know. How do you plant the seed? On top, under the dirt? How much water? How much sun? It's like the plant knows what I'm capable of and hides in the seed. Or, should it emerge, it will wither as I walk by.
So I stick with decorating sweets that look like things that grow. I do understand, mind you, that this doesn't help the earth at all. But perhaps it will comfort you to know that we (encouraged by my husband, admittedly) do our part to help the earth. HE grows food in our backyard. We have solar panels. We waste as little as possible (he's also better at this than I am). We recycle everything that can be recycled. I don't use hairspray.
Here is a roundup of "stuff that grows"and other goodies for Earth Day from my archives.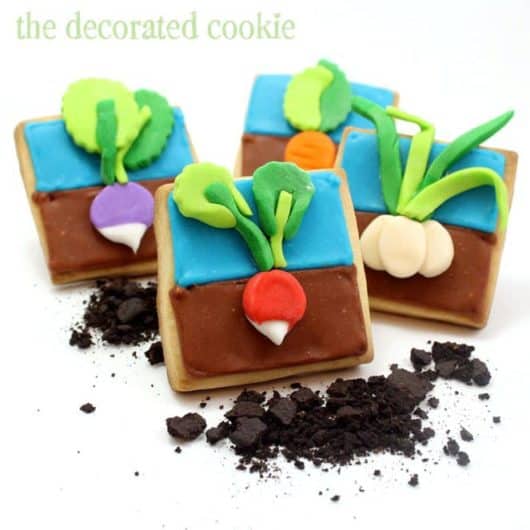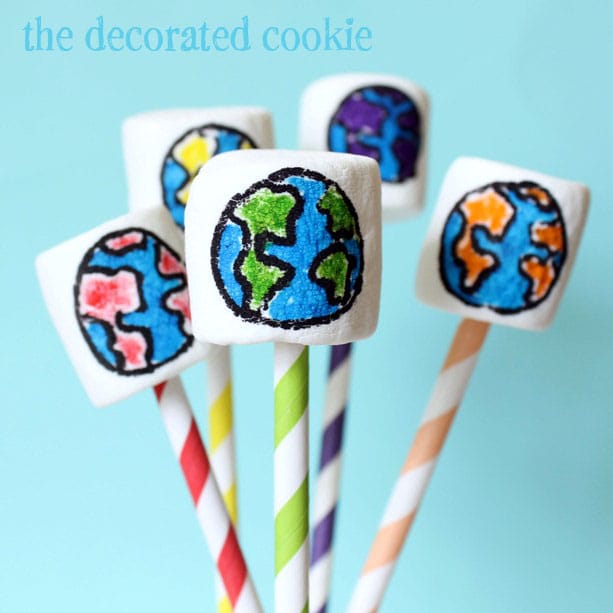 rainbow earth day marshmallow pops