Disclosure: *This post may include affiliate links. As an affiliate, I earn from qualifying purchases.


Marimekko marshmallows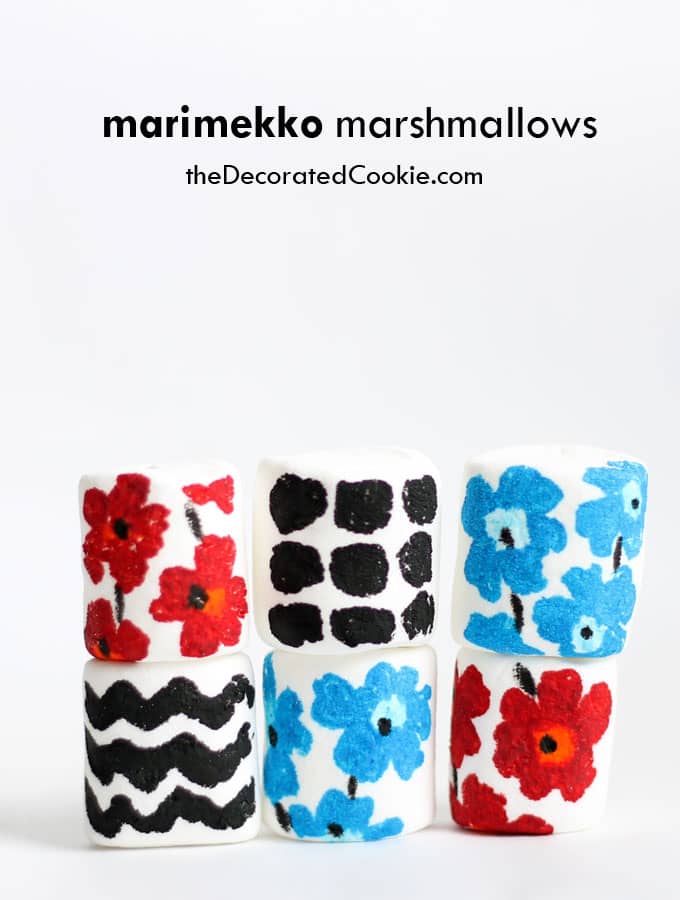 marimekko marshmallows
These marimekko marshmallows give quite the pop or color. I consider myself quite the speller, truly. But every gosh darn time I go to spell "Merrimeko," I mean "Marrymeko," I mean "Marimekko," I just can't remember how it goes. Not that I spell it that often. But still. With a classic name, decades old, I really need to memorize its spelling. Marimekko is an iconic design house (maker of clothing, accessories, fabrics and housewares), founded in Finland in 1951.
One of the most well-recognized patterns is the Unikko, or the rebel flower, designed by Maija Isola in 1964.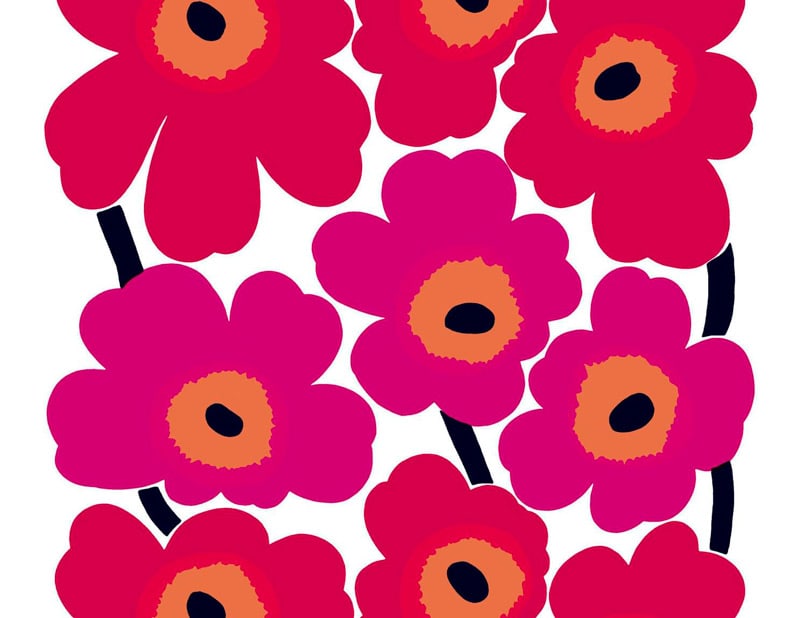 And good news for all. Marimekko has a line at Target.
The bold and colorful patterns lend themselves well to marshmallow art, methinks.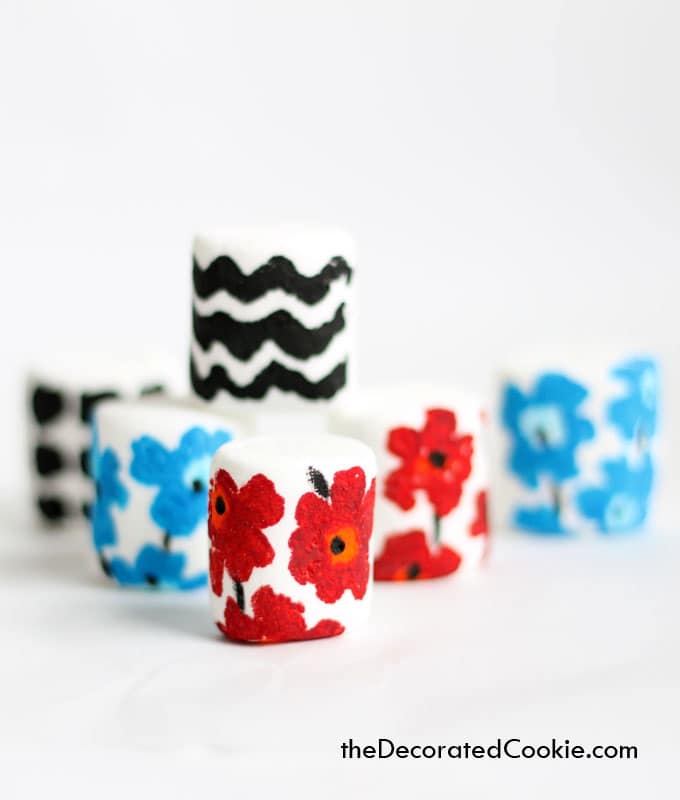 To make marshmallow art, find everything you need to know about how to use edible writers HERE. And which brands are best and where to get them, of course. To make the marimekko designs, I used black, orange, red and blue Americolor Gourmet Writers. For the "light" blue, I used a blue marker that is at the end of its days. As in, the food coloring is just about kaput, so it comes out lightly.
Want to see more? I create marshmallow art–also known as MALLOWART–over at Instagram.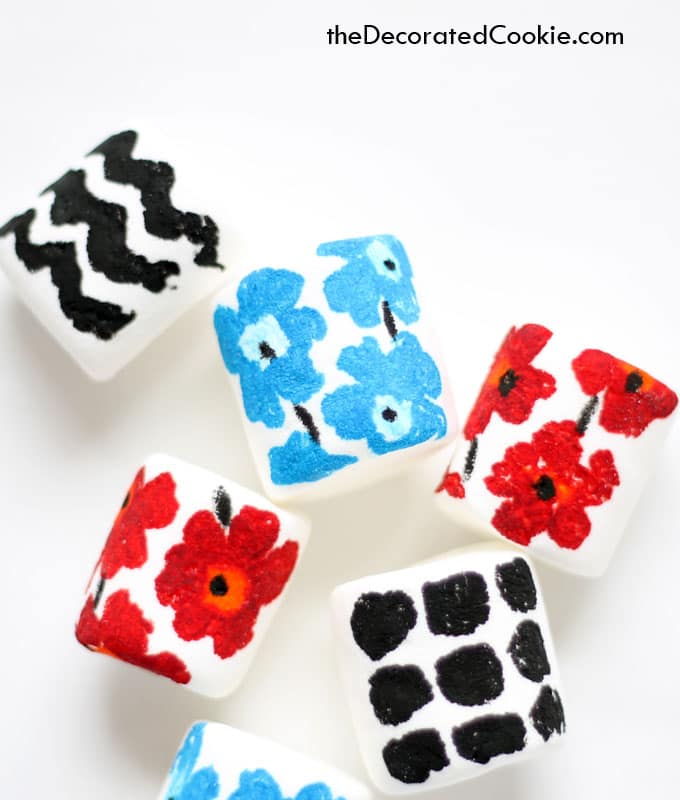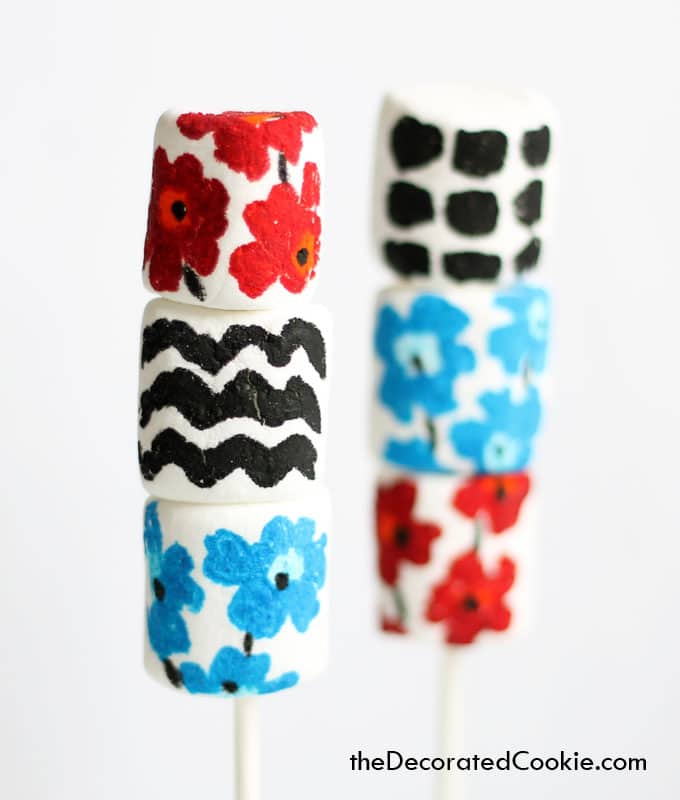 PIN FOR LATER