Disclosure: *This post may include affiliate links. As an affiliate, I earn from qualifying purchases.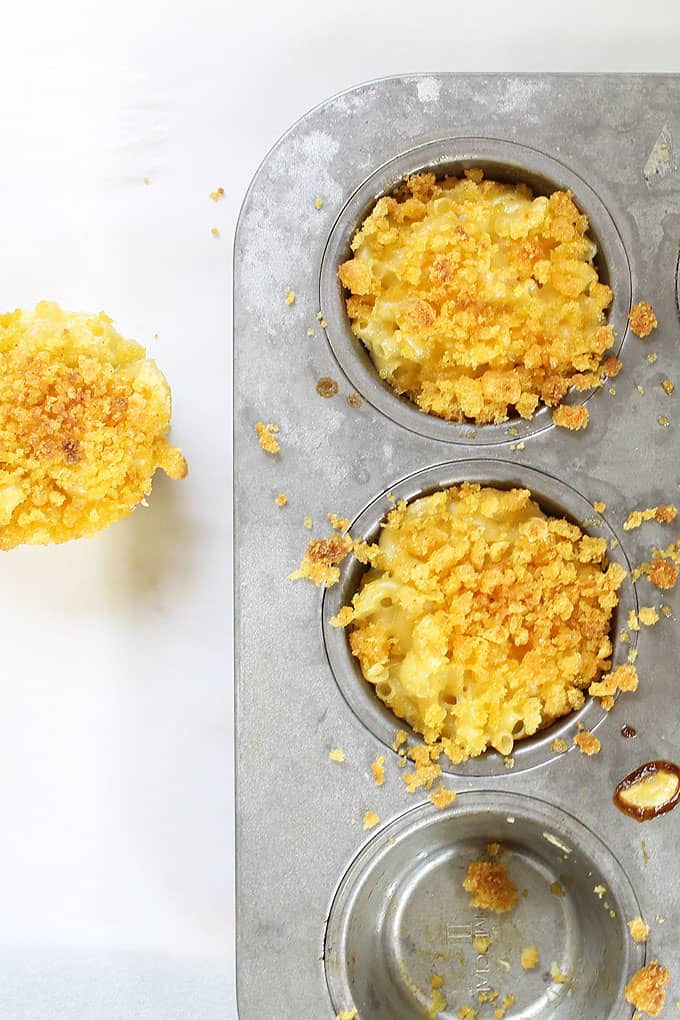 mac and cheese cups
You all know how much I love mac n' cheese, right? I mean obsessively adore. If I see it on a menu, I have to order it. I consider my homemade version art. So of course mac n' cheese had to find its way to my new gig over at Kix. You may wonder how I can possibly incorporate Kix into mac n' cheese. As a topping. It has just the right crunch and corny flavor to pair perfectly with mac n' cheese.
The mac n' cheese I usually make starts with a roue and a white sauce. I'm all about the creamy factor. However, to make these into cupcakes–yes, cupcakes!–I skipped the roue part and used eggs to get them to hold together just right. It worked. And these are more classic in mac n' cheese flavor as a result. And these are even easier to make than my usual.
For the recipe f or Mac n' Cheese Cups with Crunchy Kix topping, CLICK HERE.
Need more mac and cheese recipes?