Combine bananas and rolled oats with any mix-ins you like for easy, healthy cookies.
two-ingredient healthy cookies
Easy? Yes. Two-ingredient? Yes, to start. Plus add-ins. So more than two. Good for you? Definitely. Pops? There are sticks. Cookies? Well, cookie-like anyway. I think these are called cookies for lack of a better word that means not-really-a-cookie (I mean, who are we trying to kid here? Cookies have flour and sugar and eggs and decadent things.) This is more the essence of cookie. Spirit of a cookie? Whatever they are called, these healthy cookies are a good alternative for snacking and a very good way to get your dose of banana and oatmeal.
A friend of mine from my Healthy Living Challenge Group (as in, a facebook group trying to do this healthy living thing challenge together) sent me the link to these with the suggestion I make them. Good suggestion. The original post is HERE at The Burlap Bag. They give all the step-by-steps with photographs and hints and tips on how to make these. Pretty much the only thing I changed was using parchment paper instead of greasing the cookie sheets and my choice of add-ins, and then adding sticks.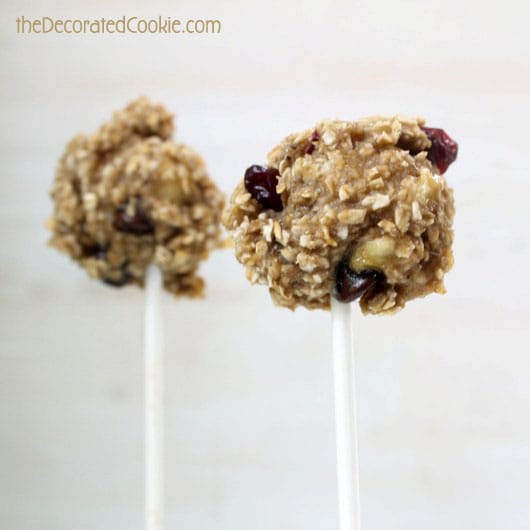 more healthy baked goods
If you like these cookies, you might like: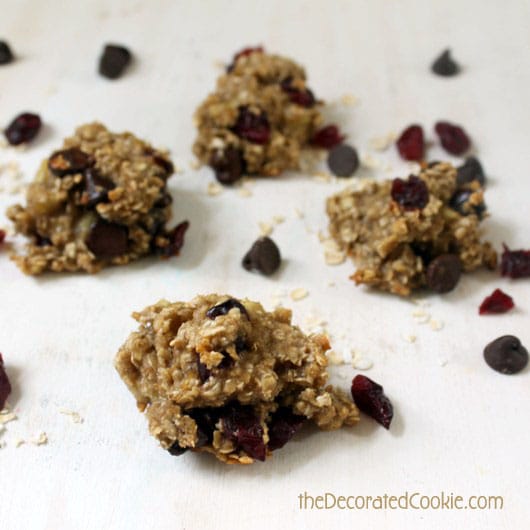 to make good-for-you, banana oat cookie pops
you will need:*
2 ripe bananas

1 cup quick oats

mix-ins (dried cherries and chocolate chips used here)

lollipop sticks (optional)
*Find lollipop sticks in the craft store.
Preheat oven to 350°. Line a baking tray with parchment paper and set aside. Mash together the bananas and oats. I used my pastry blender and mashed and mashed like mad.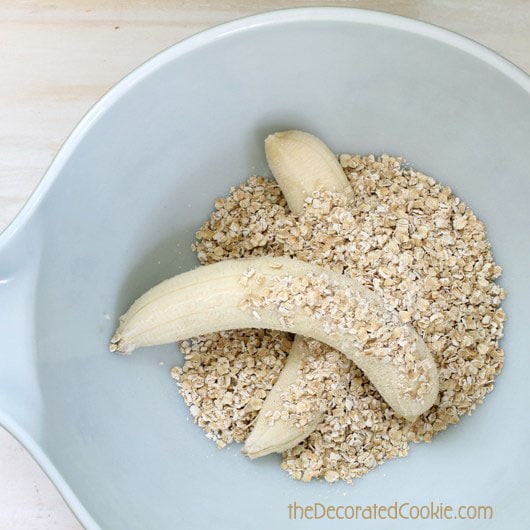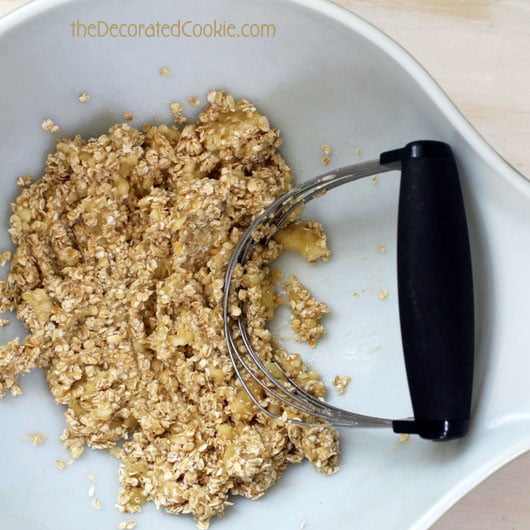 Stir in the mix-ins. I did a couple handfuls, about 1/3 cup total.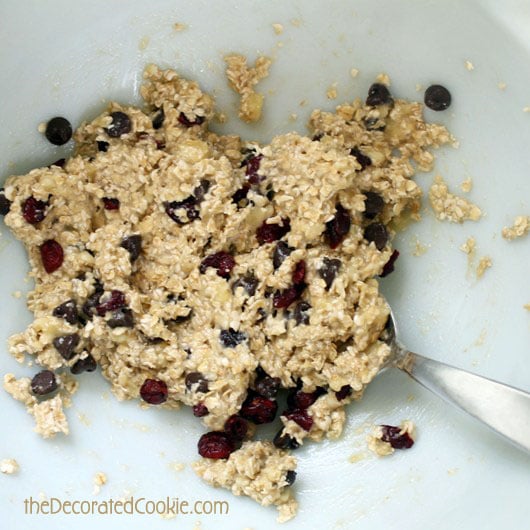 Scoop by heaping tablespoonful on the tray and shape into a ball (sort of). I added sticks to see what would happen. It worked. Just stick the stick in before baking and use your fingers to mush them back into shape.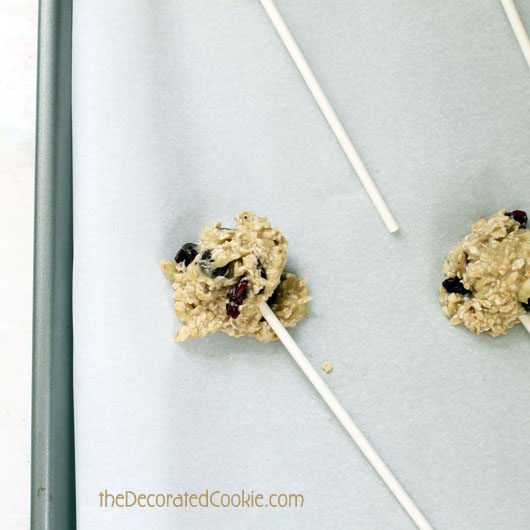 Bake for 15 to 18 minutes or until cooked through. Makes about 15.