Disclosure: *This post may include affiliate links. As an affiliate, I earn from qualifying purchases.


A roundup of ghost treats and snacks for Halloween.

ghost treats and snacks
The Ghost. The classic symbol of Halloween past, present, and future. You can't possibly celebrate the holiday without a ghost here or there. And so, I give you this roundup of ghost foods! These ghosts treats and snacks are perfect for your Halloween party.
I remember, oh so long ago, when we were house hunting and all of our belongings were in storage (for eight months). And I wanted to keep the blog going. But I had no kitchenware. So I pulled out marshmallows and edible writers and that was that. These ghost marshmallows, some of the first drawing-on-marshmallows I did, have been a hit. For all about buying and using food decorating pens, click HERE. And to see everything I've drawn on food over the years, click HERE.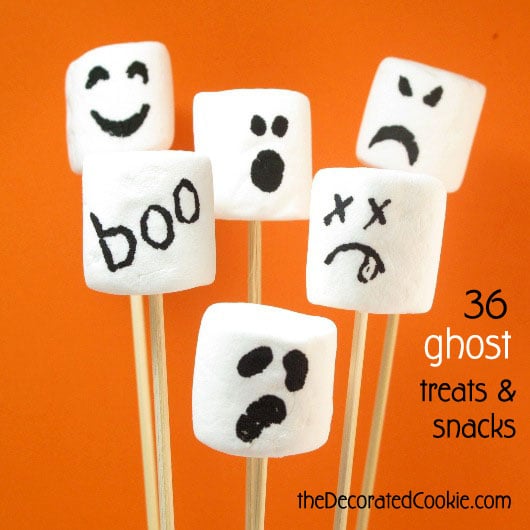 And here are some clever, crafty, edible ghost treats and snacks from around the web: