Disclosure: *This post may include affiliate links. As an affiliate, I earn from qualifying purchases.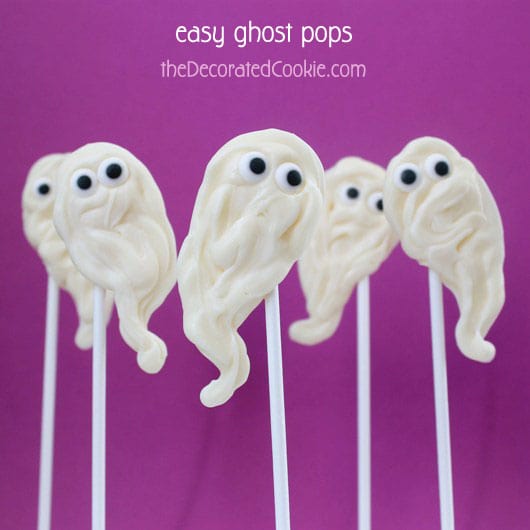 Easy chocolate ghost pops for Halloween
Looking like Ghost Week here, I suppose.
I've mentioned this many times, but chocolate-on-a-stick is one of my favorite go-to, crafty treats. Melt chocolate chips or colorful candy melts in a disposable decorating bag, snip the tip, and pipe on lollipop sticks. That's it. You can create any design, add sprinkles, coconut, nuts, whatever. And best of all, kids can do this, too. I always have these supplies on hand, so I've pulled this out for a last minute craft when kids come over.
For Halloween, I've made spider pops before. And I've done bats and spider legs for Oreo Cakester pops. I'm not sure why it took so long to make ghosts. These take mere minutes to make.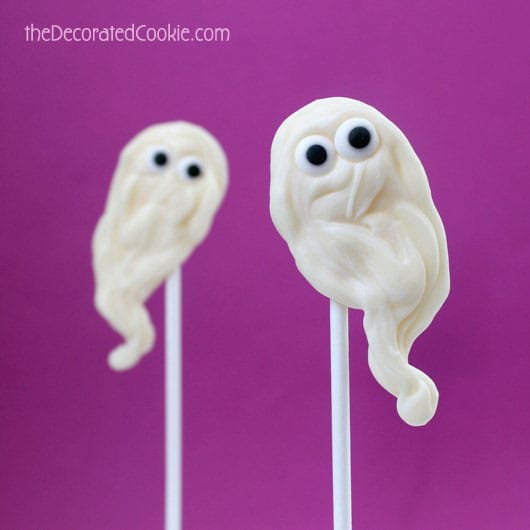 How to make chocolate ghost pops.
you will need:*
white candy melts

lollipop sticks

candy eyes

disposable decorating bags

scissors

baking tray

wax paper
*Find all of the above in the craft store, or, see below for amazon links.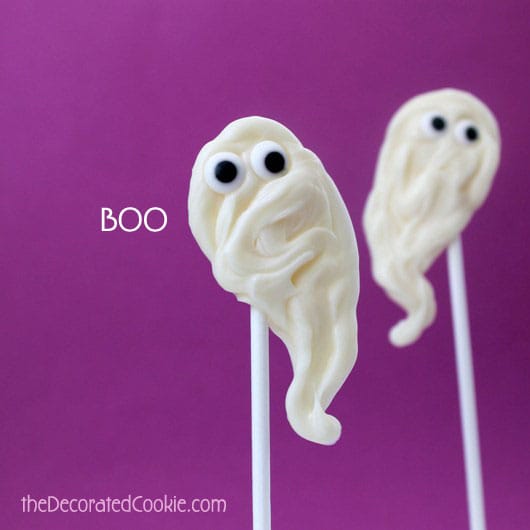 step one: prepare your baking tray
Line a baking tray or trays with wax paper and set aside.
step two: melt your chocolate
Place 1/2 cup to 1 cup of white candy melts in a disposable decorating bag. Microwave at 70 percent power for 1 minute, then at 15 to 30 second intervals, massaging periodically, until the candy melts have melted. If desired, close the top with a rubberband after melted. (If kids are handling, make sure the bag is cool enough to touch.)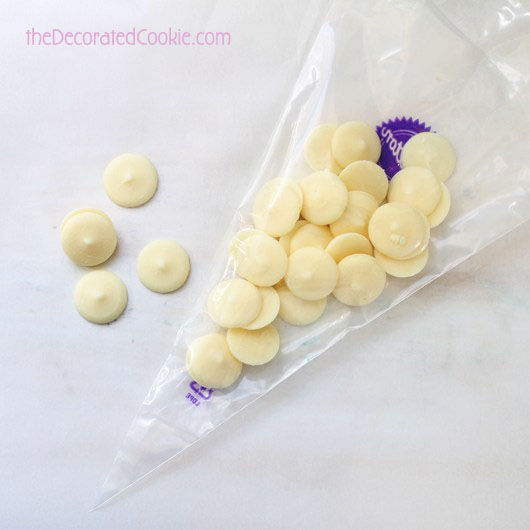 step three: pipe your ghosts
Snip 1/2 inch from the tip of the decorating bag. Pipe a dot on the tray and place a lollipop stick on top. On top of the dot, pipe a ghost and immediately add two candy eyes. Fill the tray(s) and let the ghosts sit a good hour to set.