Disclosure: *This post may include affiliate links. As an affiliate, I earn from qualifying purchases.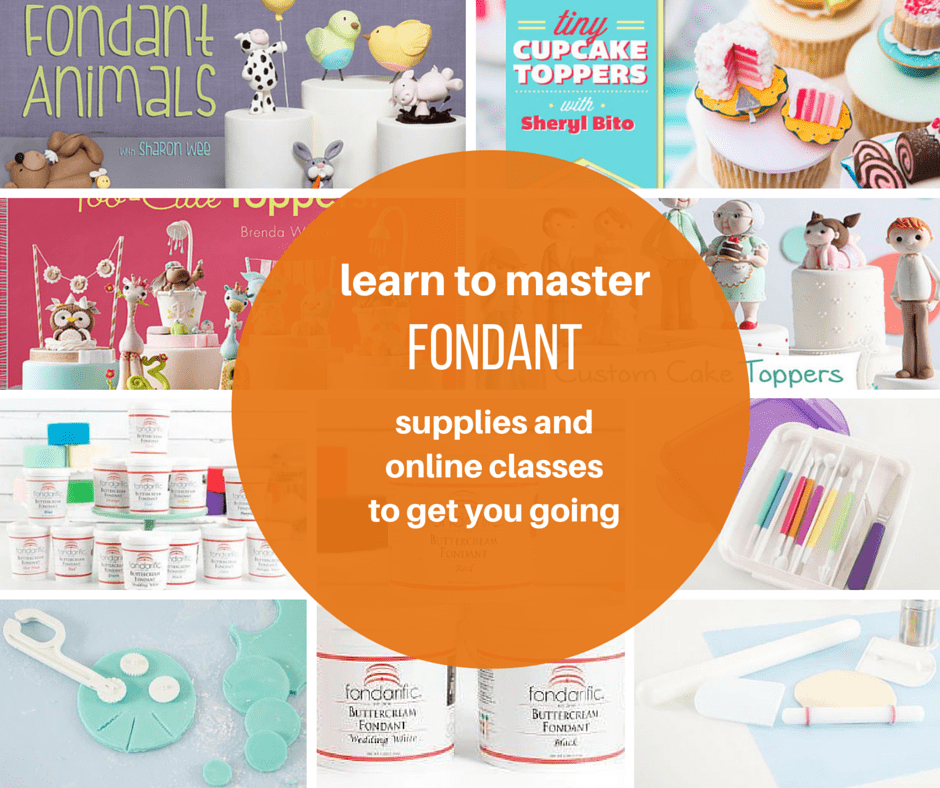 Have you ever wanted to get started working with fondant? I have a bit of a love-hate relationship with the stuff. For decorating, it just can't be beat. You can create smooth, flawless anything with fondant. But the texture is just not my favorite taste-wise. For that reason, I rarely use fondant anymore to cover cakes and cupcakes. Instead, I like using fondant for toppers and removable pieces. To me, it's the best of both worlds: You can create something gorgeous and conversation-stopping, but you can still frost away with buttercream.
If you want to learn to master fondant, below is a great way to get started. The class at Craftsy, Fondant Animals, is fantastic for beginners and will give you the basic skills necessary to take your decorating to the next level, and you can use the skills learned to craft your own ideas. Click the picture for more information. (Please note, these are affiliate links, but I would only ever promote something I believe in.)
On sale for $29.99!
Here are more fondant topper classes to get you going:

On sale for $19.99!
On sale for $19.99!
On sale for $19.99!
Need some supplies to go with that?