Disclosure: *This post may include affiliate links. As an affiliate, I earn from qualifying purchases.


How to make 3D lamb cookies for Easter.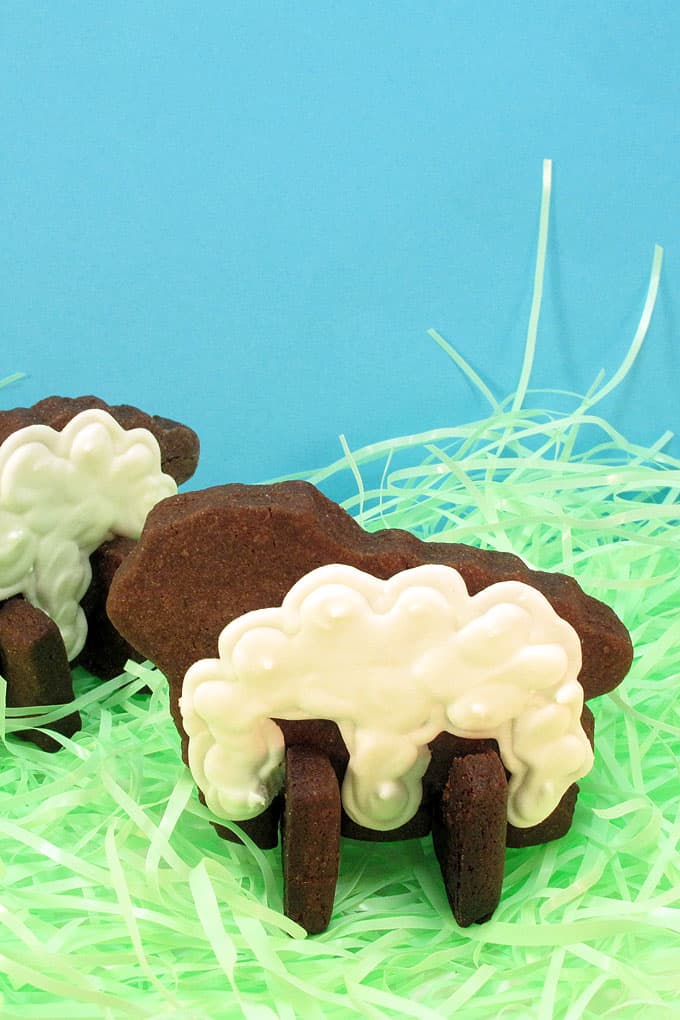 lamb cookies
In like a lion, out like a lamb. Spring. Easter. I figure this mini sheep would be useful this time of year. I've been wanting to play around with 3-D cookies, too, so here's my first attempt. I made standing little lamb cookies.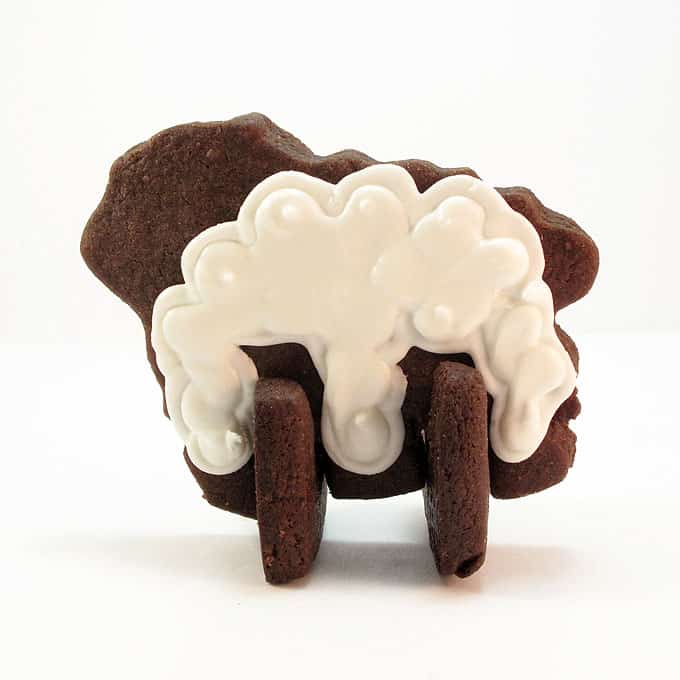 how to make standing lamb cookies
you will need:
chocolate cookie dough
royal icing
sheep cookie cutter
white food coloring (I use Americolor soft gel paste)
sharp knife
ruler
1 disposable decorating bag
1 coupler
1 size "4" decorating tip
1 rubber band
step one: bake your cookies
Roll out your chilled cookie dough according to the recipe.
For each sheep cut out one sheep and two stands. Your sizing will depend on your cutter (my sheep was about 3 inches), but use the diagram as a guide.
I rolled the dough about 1/4 inch thick. I cut off the sheep's legs–oh how awful that sounds–and made tab openings at the bottom about 1/2 inch tall and 1/2 inch wide.
Then for the stands, I cut rectangles (1 1/2 inches wide by 1 inch tall) and made the tab openings slightly larger than 1/2 inch wide and 1/2 inch tall. Bake your cookies and let cool completely.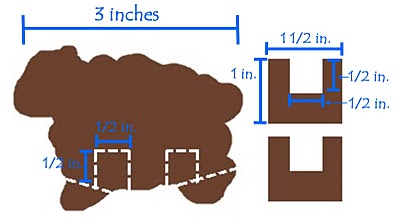 step two: decorate your sheep
Prepare frosting and tint about a cup with white coloring.
Fill a frosting bag fitted with a size "4" tip. Outline sheep body as shown.
Be careful not to put frosting where the stand tabs will go! Your sheep will look sort of odd at this point, and that's OK. Let outline set about 15 minutes, and pipe to fill. To pipe, I just made little swirly designs, but my frosting wasn't too thick, so it all sort of blended together.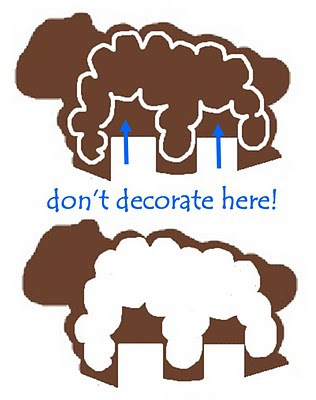 step three: assemble your sheep
Slide the sheep onto the two stands where the tab openings meet. That's it!