Disclosure: *This post may include affiliate links. As an affiliate, I earn from qualifying purchases.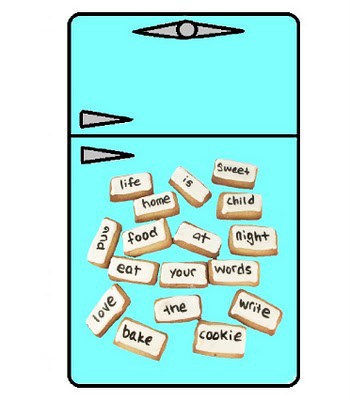 magnetic poetry kit cookies
To be clear… these magnetic poetry kit cookies are not magnetic. I feel like magnetizing cookies would be dangerous for ingestion. But the same concept of the magnetic poetry kits applies: mixing and arranging a given set of words to create poetry, sentences, and brilliant insights.
I made these for the Eating Your Words challenge hosted by Savor the Thyme and Tangled Noodle. (Hurry to enter! Deadline for entries is March 31.)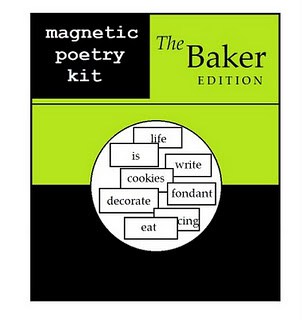 how to make magnetic poetry kit co
okies

you will need:*
cut out cookie dough
royal icing
square cookie or fondant cutter
knife or pastry scraper
little spoon or knife
1 disposable decorating bag
1 coupler
1 size "3" decorating tip
rubber band
white food coloring
black edible writer
*For the cutter, I used a 1 1/2 inch square, which I got from Michaels craft store. Find the bag, tip, and coupler at a craft store. You can also find colors and edible writers at the craft store, but I used Bright White Americolor soft gel paste food coloring. And I used an Americolor black Gourmet Writer. For tips on finding cutters, click HERE. For tips on finding cookie decorating supplies, click HERE.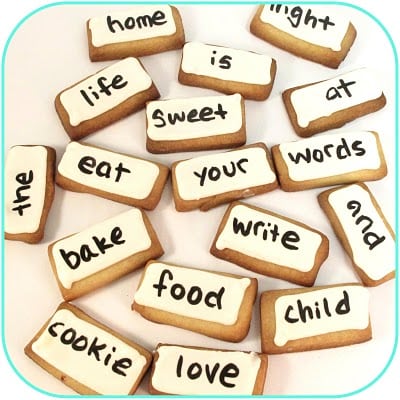 step one: bake your cookies
Roll out chilled dough according to recipe. Cut out squares, then with a knife or a pastry scraper, cut the squares in half to make little rectangles. Bake according to the recipe and let cool completely.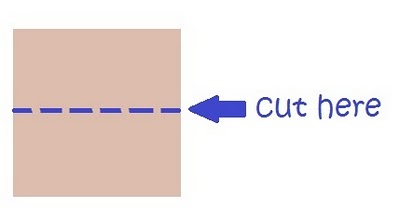 step two: frost your background
Prepare frosting and mix some (about a cup, depending on how many cookies you have) white. Prepare frosting bag with coupler and size "3" tip, fill with about half of your white frosting and tie closed tightly with a rubber band. Pipe a rectangle outline on each cookie and let set about 15 minutes.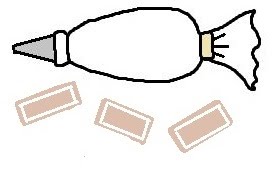 Thin remaining frosting with water, a few drops at a time, until the consistency of thick glue. Using a small spoon or butter knife, pour a little bit of frosting on each cookie and let spread to edges. (Because the cookies are so small, this was pretty easy. I just used a little knife, took a dab of thinned frosting and sort of spread it on each cookie.) Let set well, a few hours or overnight.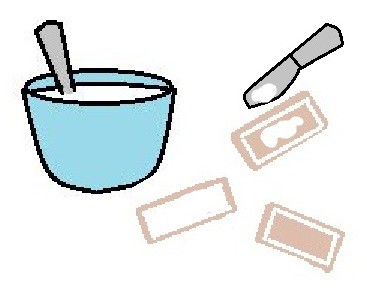 step three: write your words
When the white background has fully dried, write your words with the gourmet writer. Personalize the words or for word list ideas, click here.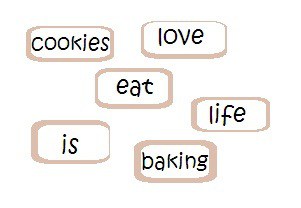 step four: play
This one is self-explanatory.