Disclosure: *This post may include affiliate links. As an affiliate, I earn from qualifying purchases.


How to use food writers to make Easter marshmallows.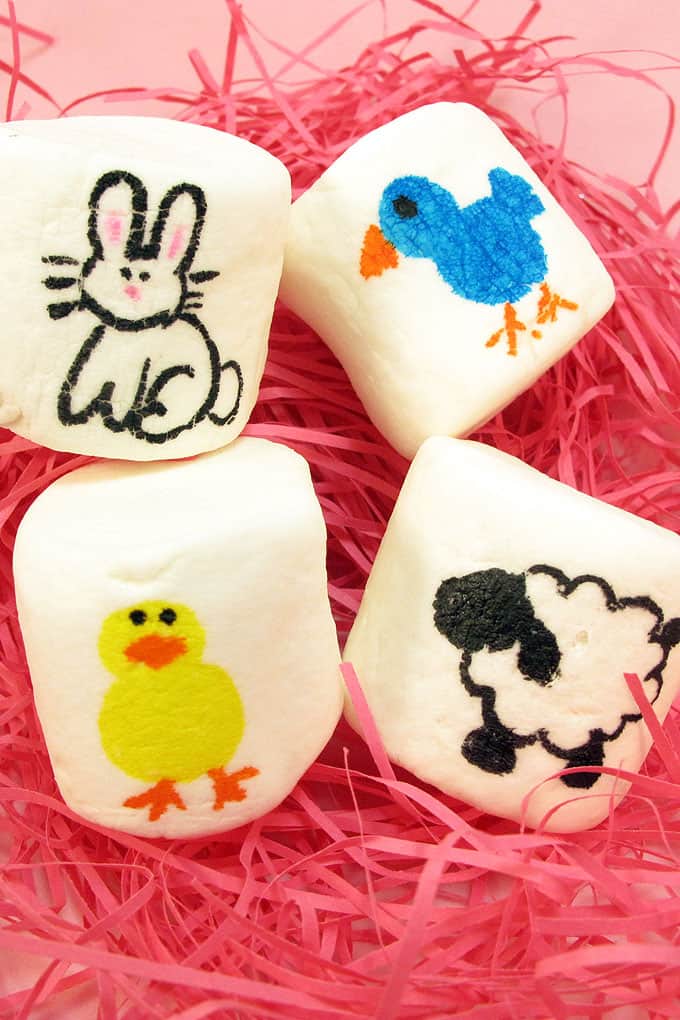 Easter marshmallows
These little Easter marshmallows are helping me introduce a new feature on the decorated cookie: how to draw on food. The concept certainly isn't new to this blog, but they will be handily contained in one drawing on food art collection.
What do I mean by "draw on food"? I mean use edible writers to make little drawings.
That's it. I was inspired by the feedback I received from my Spring marshmallows.
Even folks who thought they couldn't draw at all picked up their markers to try these. So this collection is for you. And the best thing about this edible art? It's super fast and super easy.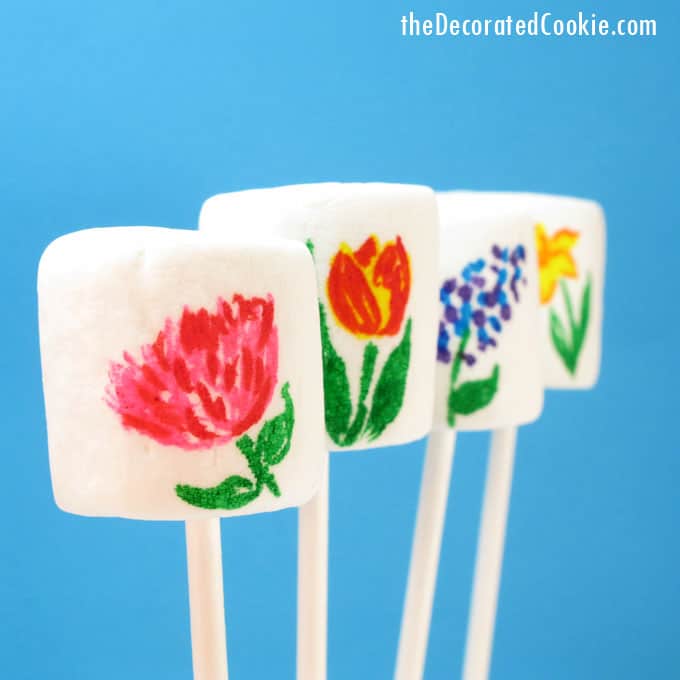 food coloring pens
The drawings will mostly likely end up on marshmallows, as that's the easiest medium.
But you can also translate the drawings to flooded icing (that has dried well) or fondant. For the markers, I prefer Americolor gourmet food writers (found HERE).
Craft stores also carry some food writers, and these work well, but they tend to have less fine tips and less color choice. Wilton (often a craft store choice) has a nice selection of food writers.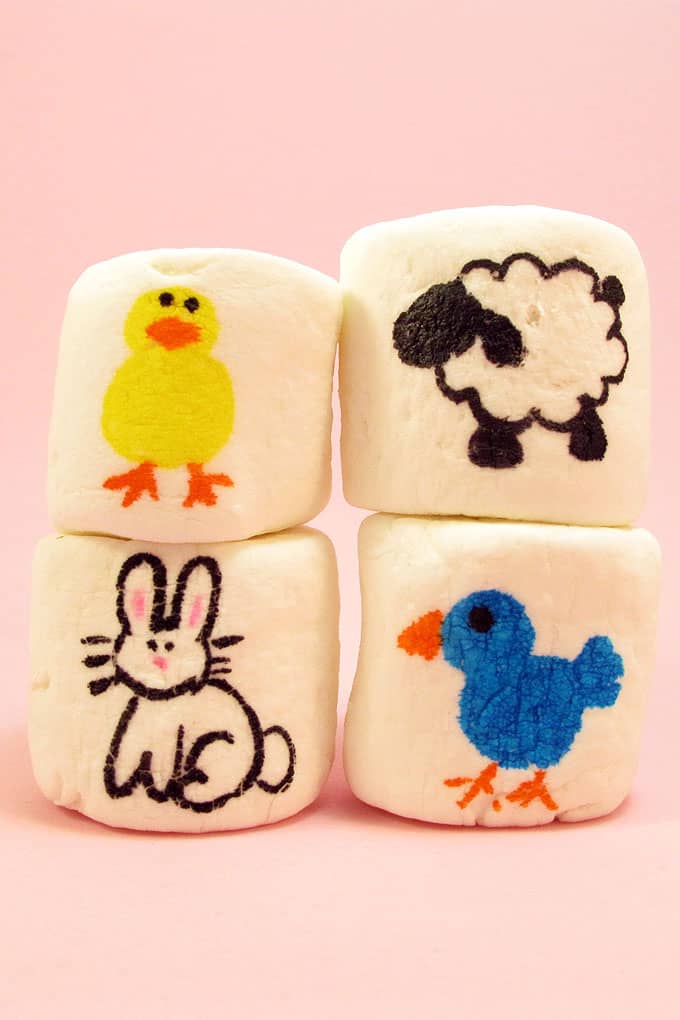 how to draw easter animals (bunny, chick, lam
b
and bluebird)
what to do:

To make these little guys, simply use your edible writers and draw on marshmallows or royal icing (that is totally dry) or fondant. To make all the animals, you will need black, yellow, orange, pink and blue. If preferred, skewer the marshmallows with a lollipop stick.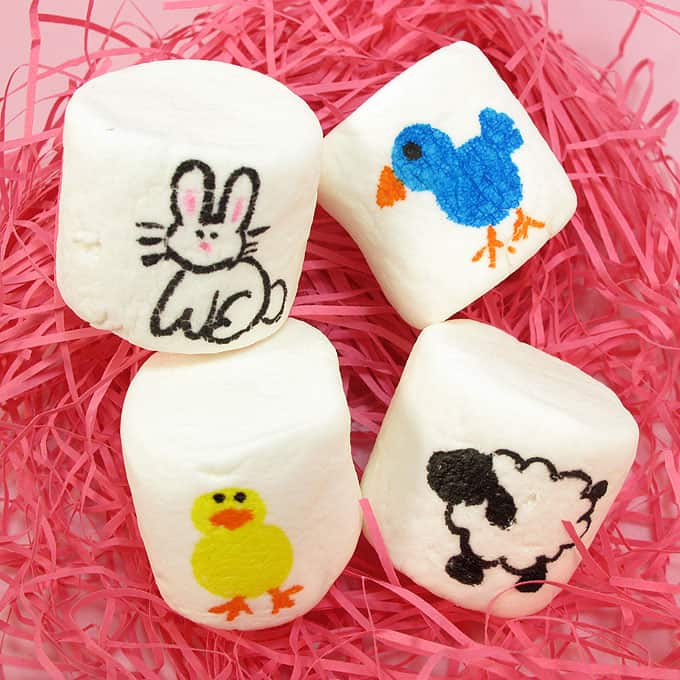 how to draw a bunny
1. draw ears and head
2. draw arms (like a curvy "W")
3. draw back and hind leg
4. draw circle for tail
5. draw a pink dot for a nose and add some pink in the ears
6. add eyes and whiskers with black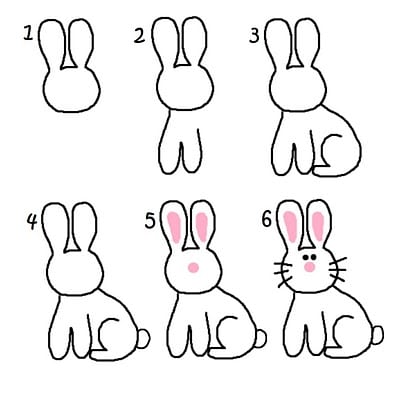 how to draw a chick
1. draw and fill a yellow circle for head
2. draw and fill a bigger yellow oval underneath head
3. using the tip of the orange, draw a little diamond for a beak and two legs
4. with the tip of the black, draw two dots for eyes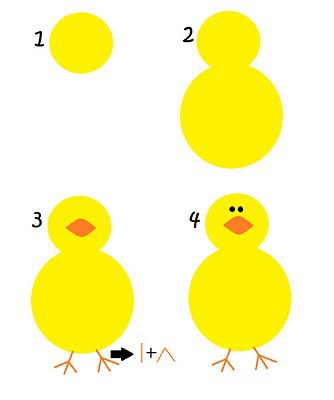 how to draw a lamb
1. draw and fill a black oval
2. add a floppy ear with black
3. draw a poofy oval for the body
4. draw and fill rectangles for legs and a little circle for a tail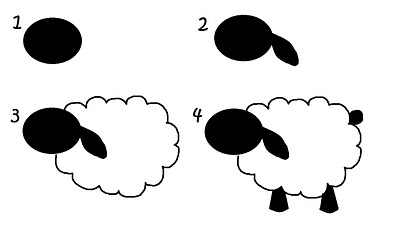 how to draw a bluebird
1. draw and fill a blue circle
2. draw and fill a blue oval underneath circle (and a bit to the right)
3. draw and fill the tail with blue
4. use the tip of the orange and draw a triangle for the beak and two legs (see the chick for how-tos)
5. use the tip of the black and draw a dot for the eye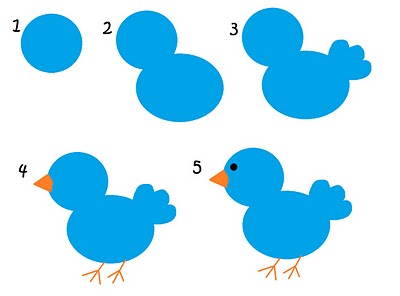 PIN FOR LATER: