Disclosure: *This post may include affiliate links. As an affiliate, I earn from qualifying purchases.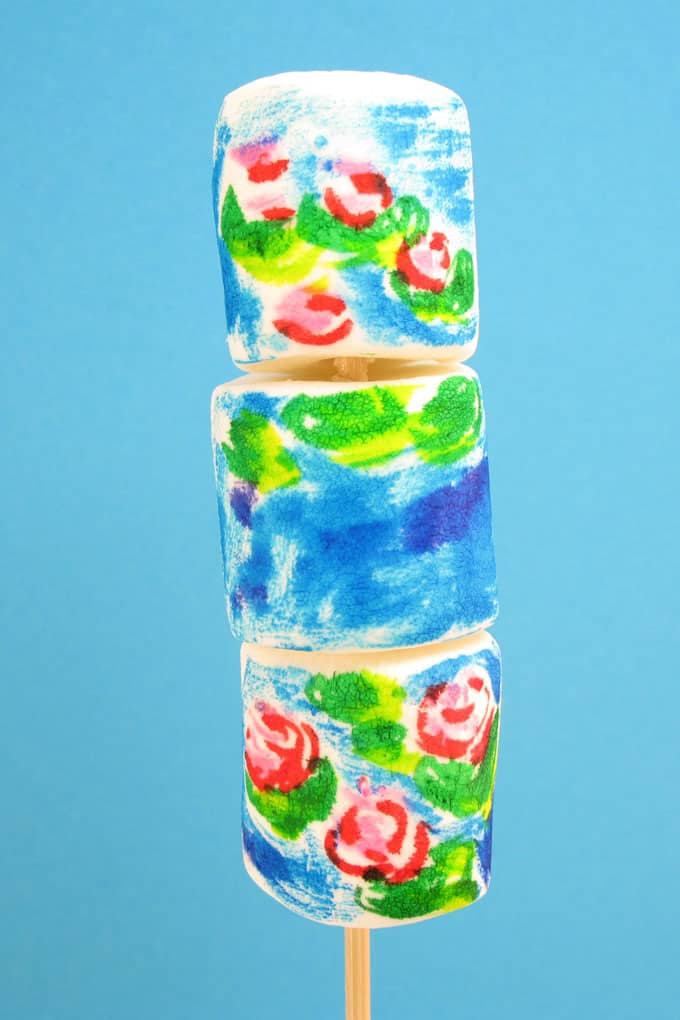 marshmallow art
Did you know you can make super-easy, adorable marshmallow art with just marshmallows and food coloring pens?
I've made a loooooot of marshmallow art. Like a LOT of marshmallow art. For more information all about food writers, check out this post here.
Marshmallow art is a super easy fun project for kids or grown-ups who love to draw. Personalize your marshmallows to match a party theme and serve or have marshmallow art as a party activity.

to make marshmallow art you will need:*
marshmallows
gourmet writers
skewers and/or lollipop sticks
*If you can't find Americolor gourmet writers, as shown, most craft stores carry subsitutes (but I just adore Americolor products). I found a pack of 100 bamboo skewers for about 2 bucks at the drug store. Lollipop sticks are available at the craft store.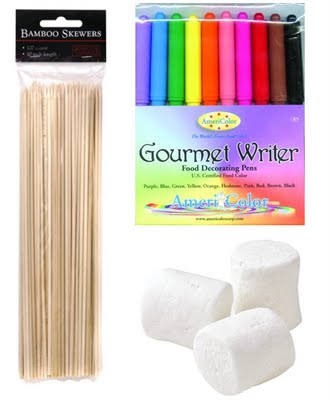 how to make marshmallow art:
Step 1. Skewer 1, 2, or 3 marshmallows.
Step 2. Open package of gourmet writers.
Step 3. Draw.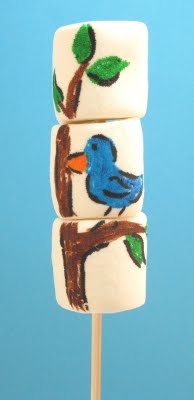 kid tip: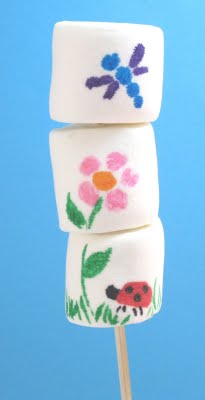 Kids should use caution with the bamboo skewers, as they are sharp. I advise using lollipop sticks for kids.
marshmallow tip:
The stiffer the outside of your marshmallows, the easier to draw on them. If your marshmallows are very soft, you might want to let them sit at room temperature for several hours (or even overnight).
Below is my attempt to recreate Monet's Water Lilies Painting 1: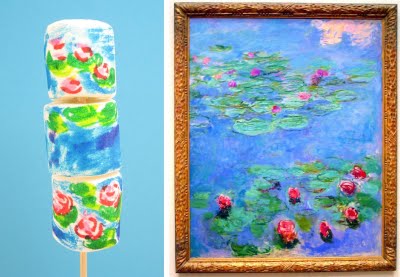 Picasso, le reve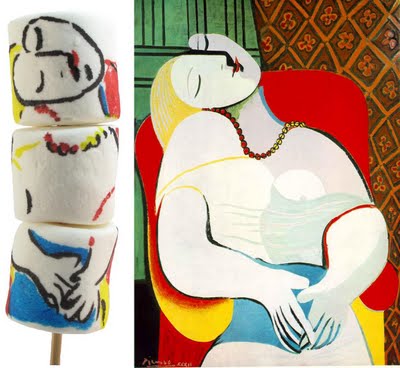 Mondrian, composition with yellow, blue and red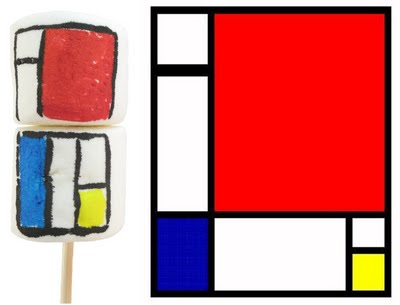 Dali, the persistence of memory