Disclosure: *This post may include affiliate links. As an affiliate, I earn from qualifying purchases.


Simple marshmallow ghosts for Halloween using food coloring pens.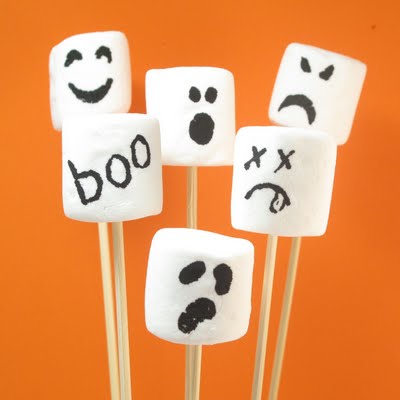 marshmallow ghosts
These marshmallow ghosts are just about the easiest Halloween treat to create. (Very kid-friendly, but watch out for the sharp skewers with younger kids. You can also skewer the marshmallow to create a hole, then replace the skewer with a lollipop stick.) You can create any facial expression, from scary to cute, that you like. If you like this easy Halloween idea, be sure to also check out the marshmallow zombies and marshmallow skeletons.
All you need:
marshmallows
black gourmet writer
skewers and/or lollipop sticks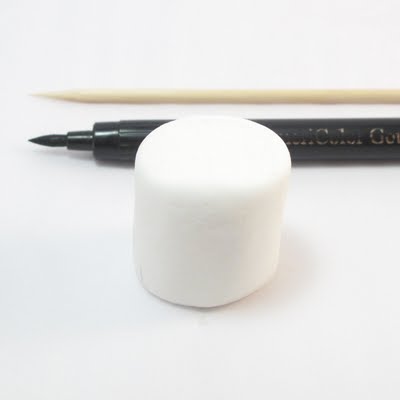 What to do:
Skewer the marshmallows and draw your faces. That's it!
TIP: So the writers don't get sucked into the marshmallow surface, let the marshmallows sit out at room temperature for a few hours to stiffen a bit on the outside.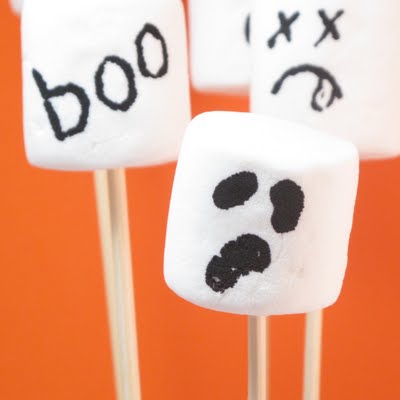 And the mummy: