Disclosure: *This post may include affiliate links. As an affiliate, I earn from qualifying purchases.


The no-sew fleece scarf for Dad: A Dad-version of the no-sew rainbow fleece scarf kids can make for holiday gifts.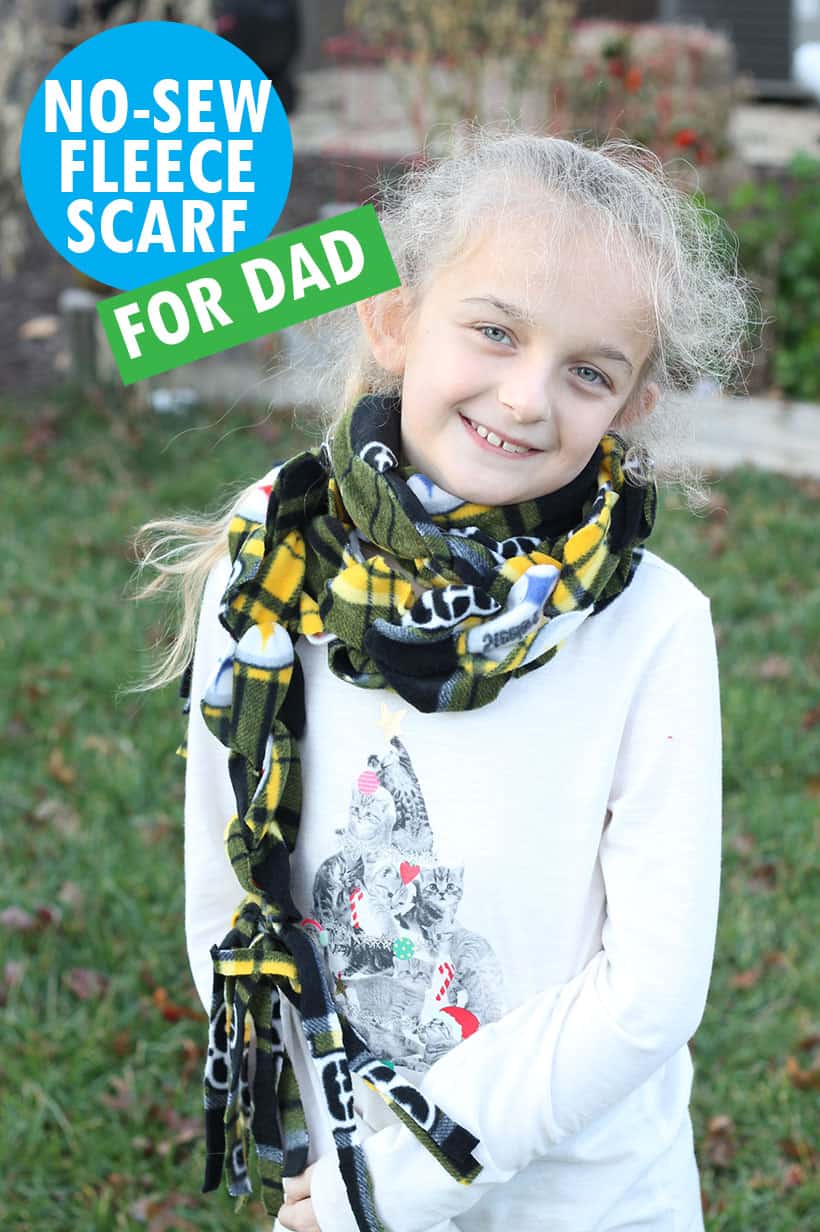 no-sew fleece scarf for dad
Or Granddad, or boyfriend, or brother, or uncle, or women-who-like-plaid. This no-sew rainbow fleece scarf kids can make was so popular, I'm back with a version for the men in your life who just desperately need a homemade gift.
It's the same as the rainbow scarf, just longer and with fringe instead of pom poms. And instead of colorful fleece, pick out a patterned fleece personalized to the recipient.
Grandparents will get the plaid.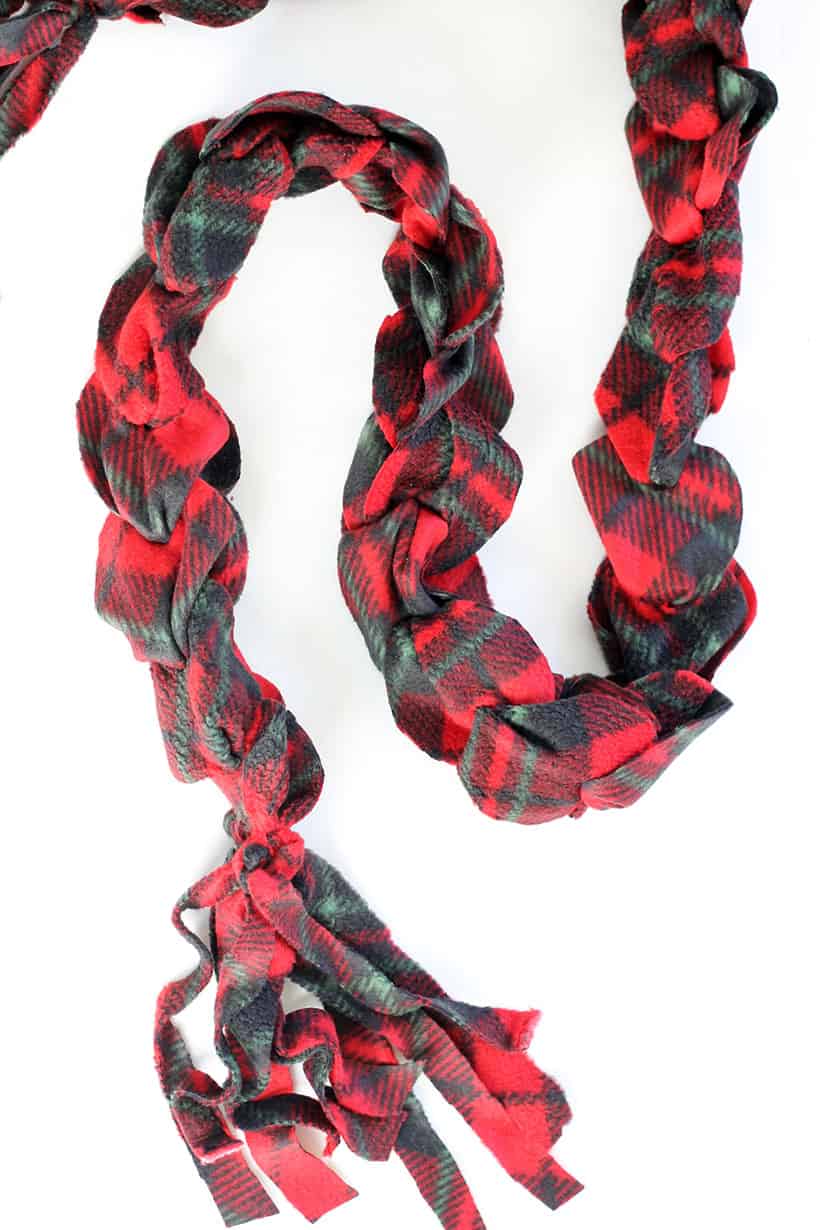 But my daughter chose a Steelers print for her dad.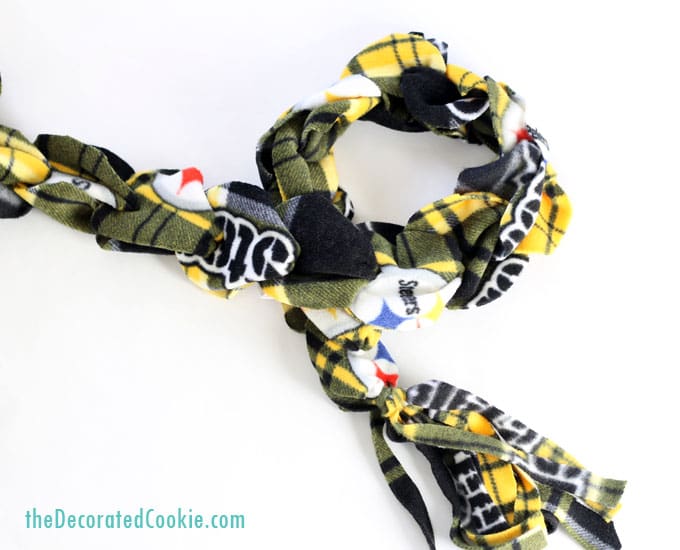 fleece
I found anti-pill fleece by the yard (NOT flannel, make sure it's fleece) at Jo-Ann's fabric, but you can find it at most fabric stores.
Some have had luck at Wal-Mart. Oh my gosh, there are so many possibilities. I saw all kinds of plaids, Star Wars theme, ET theme, and lots of Sports teams.
My husband is all about Pittsburgh teams, so my 9 year old and I made him this Steelers scarf.
The scarves are comfy, cozy and easy for little hands to make. And so totally macho, right?!
FOR PRINTABLE INSTRUCTIONS and to check out the RAINBOW SCARF VERSION.
NO-SEW FLEECE SCARF FOR DAD
all you need:
anti-pill fleece (sold by the yard) in a Dad-like print*
scissors
ruler
4-inch circle template (like an oatmeal lid)
*See below to determine how much fleece you need. For these scarves, it's a good idea to allow 3/4 yard for each scarf, but see below for variables and more exact measurements.
HOW TO MAKE THE SCARF:
Use a lid or other circle template that measures 4-inches across.
Trace the lid on a folded piece of fleece so the circle's edge is on the fold. I used a piece of chalk for tracing. You can use a pencil or fabric pencil too.
Cut out the circle, but leave 2-inches of the fold's edge uncut. That way, when you open the fleece circles, they are attached and look a bit like a butterfly. For each scarf you'll need 24 to 28 of the circle pieces.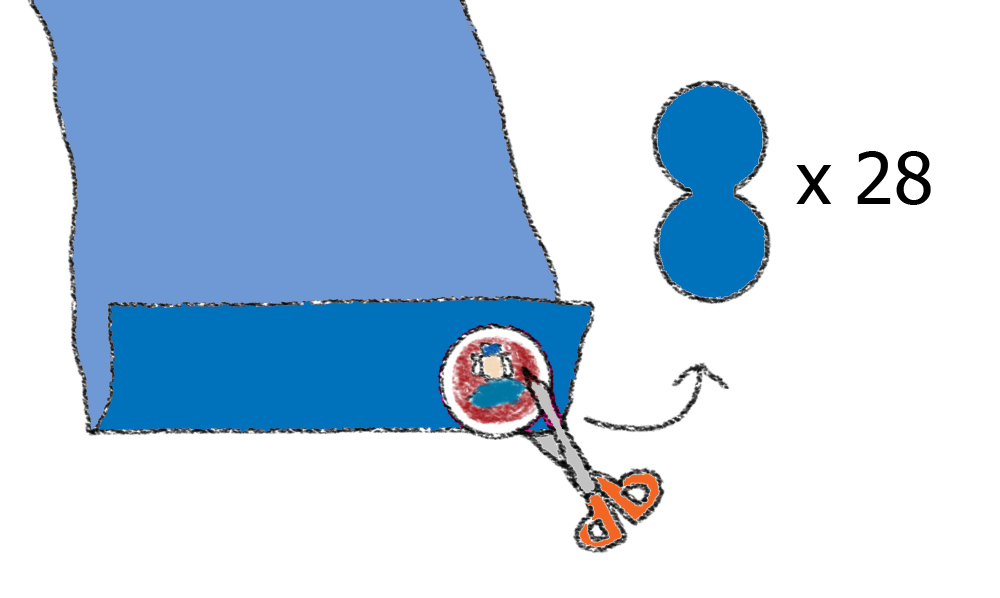 Cut 1/2 inch slits in each side of the "butterfly," about 1-inch in from the edges.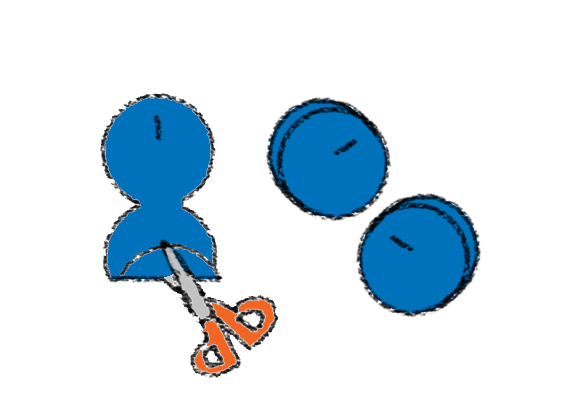 Link all the pieces together.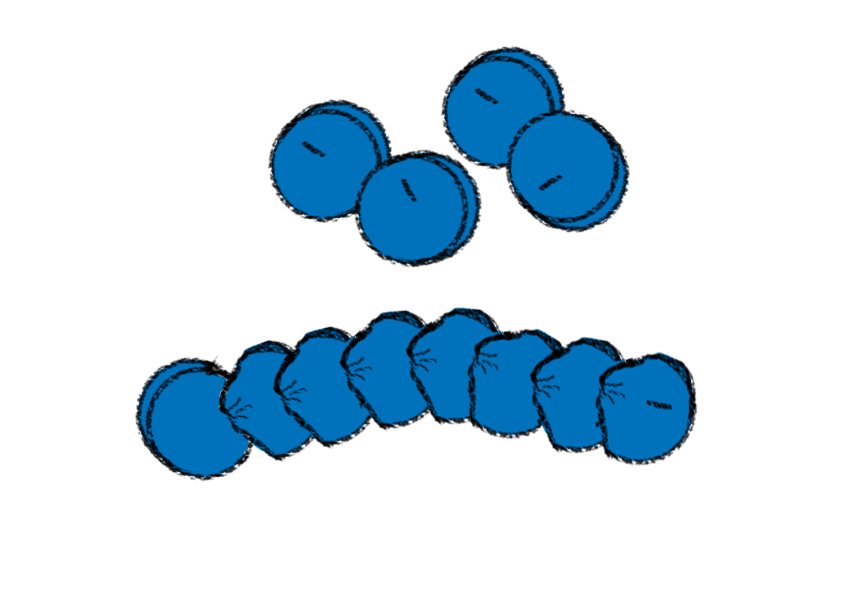 To make the fringe, cut out 10 rectangles from the same fabric, each rectangle 18 inches by 3/4-inch.
You'll need 5 for each side of the scarf. Thread a piece through the hole at the end of the scarf and tie a knot. Repeat with the other 4.
On the other side of the scarf, you'll need to cut a new slit. Repeat with the 5 pieces of fabric left.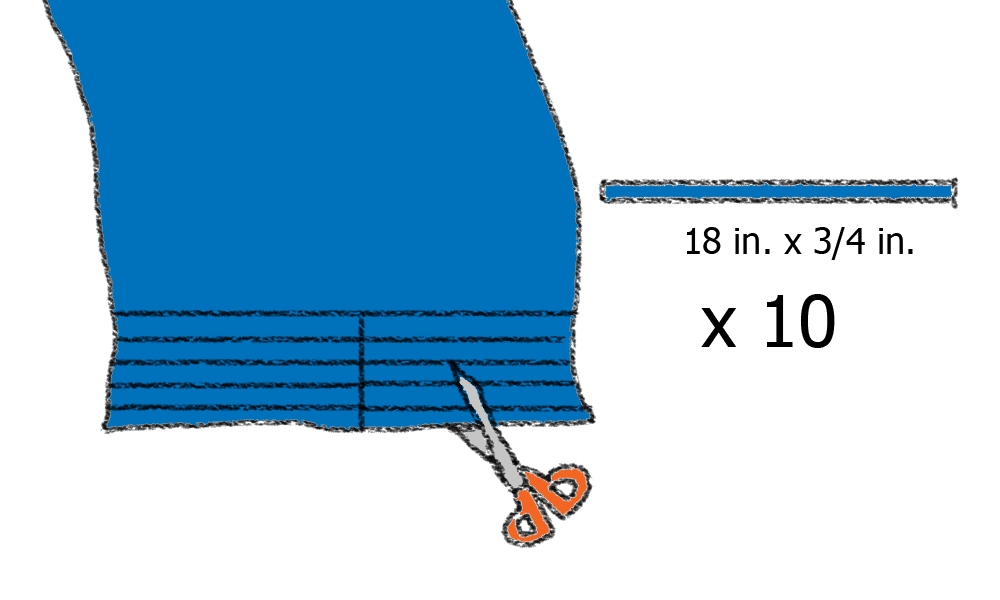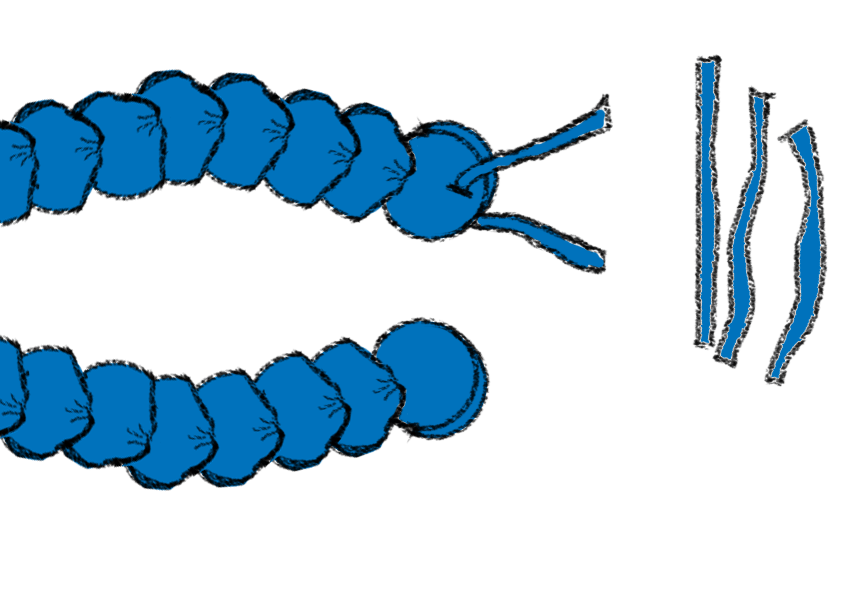 *HOW MUCH FLEECE DO YOU NEED??
It will depend on the width of the bolt and the length of the scarf. For these scarves, I'm using 24 to 28 fabric circles (which is technically, two circles attached).
For each fabric circle, you need 4 x 8 inches of fabric, but allow 4 1/2 inches x 8 1/2 inches so you don't run short. To determine how many circles you can cut across, divide the width of the bolt by 4 1/2 inches. Each quarter yard (which is 9 inches, or, close enough to 8 1/2 inches for math's sake) will give you that many circles of that color. So, for example, if the width of the bold is 54 inches, you can get about 12 circles for each quarter yard.
For the fringe, for each scarf you'll only need about 5 inches of the bolt, which uses much less than the pom poms. But don't forget to figure that 5 inches into your measurements.