Disclosure: *This post may include affiliate links. As an affiliate, I earn from qualifying purchases.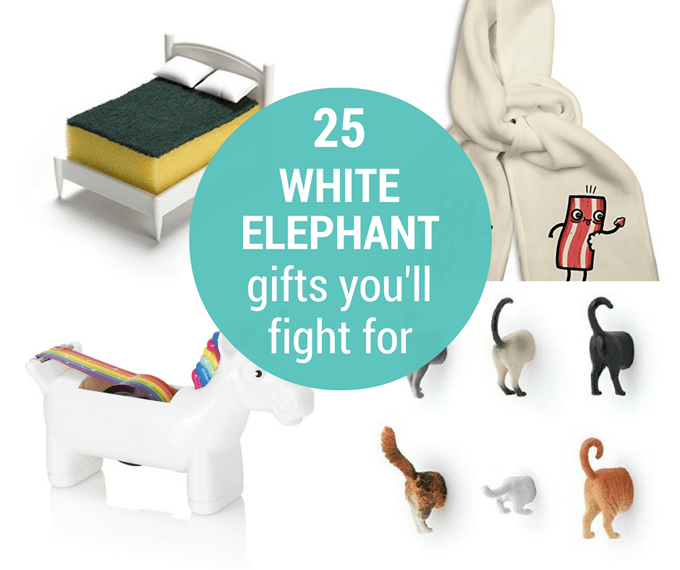 A roundup of 25 white elephant gifts that are actually awesome.
Hey, I love the gag gifts as much as the next gal, but when it comes down to it, who wants more clutter in their house?
No, when the real fighting begins, when people clamor for gifts and it starts to get ugly with all the gift swapping and stealing, these are the White Elephant gifts folks will want. I mean, maybe.
Not sure about the light saber chopsticks, but definitely the bacon scarf.
OK, some are just clutter. But I would be happy going home with any one of these.
All are under $20, most under $15, some under $10.
And as this is how I do all my shopping now, they are all from amazon prime as of the time I'm posting. (I realize this can change, as can prices, so this is as of early December 2016.)
As always with my links from amazon, these are all affiliates!
white elephant gift ideas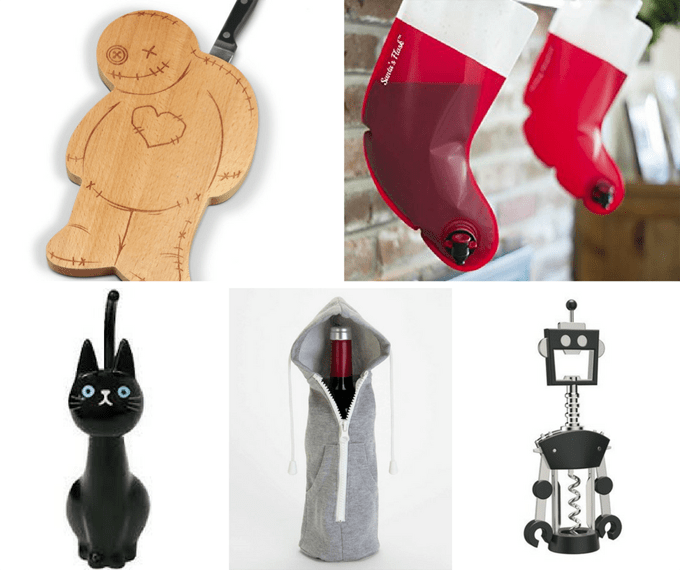 Ouch! This voodoo doll cutting board.
So practical, the stocking wine flask.
I'm so getting this cat toilet brush for me.
Not sure I want my wine to be more comfortable than I am. Wine bottle hoodie.
How about a robot corkscrew.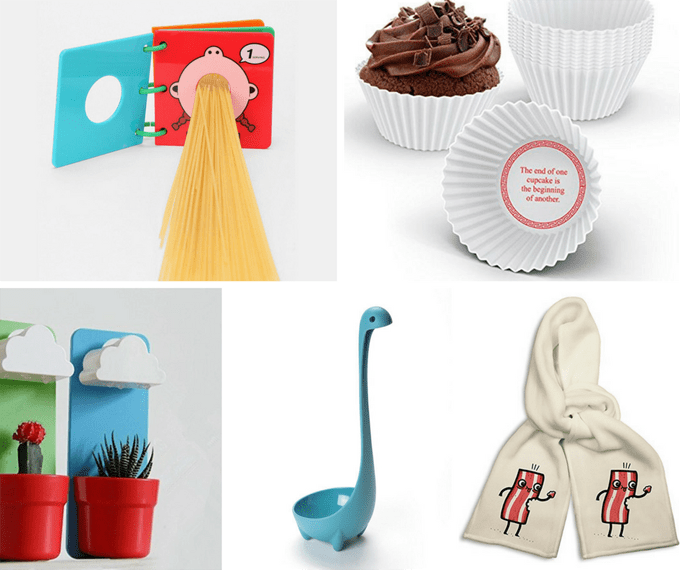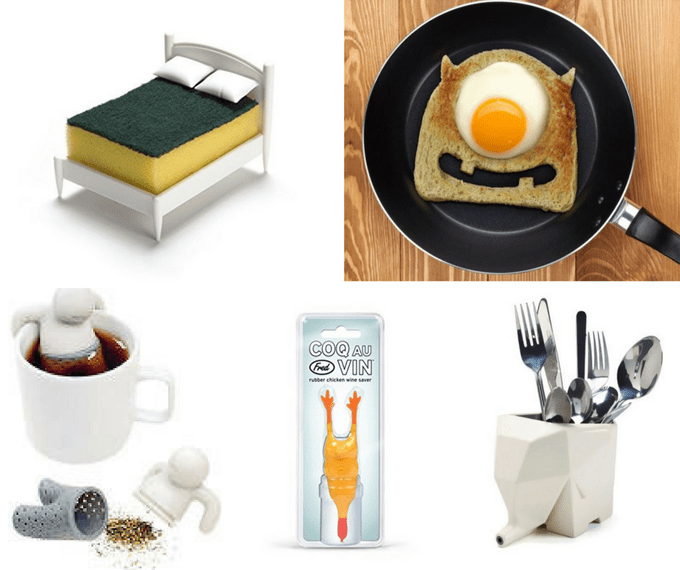 Maybe their sponges need to relax on this bed.
How about a one-eyed monster egg cutter.
This one is literally a white elephant. An elephant cutlery drainer.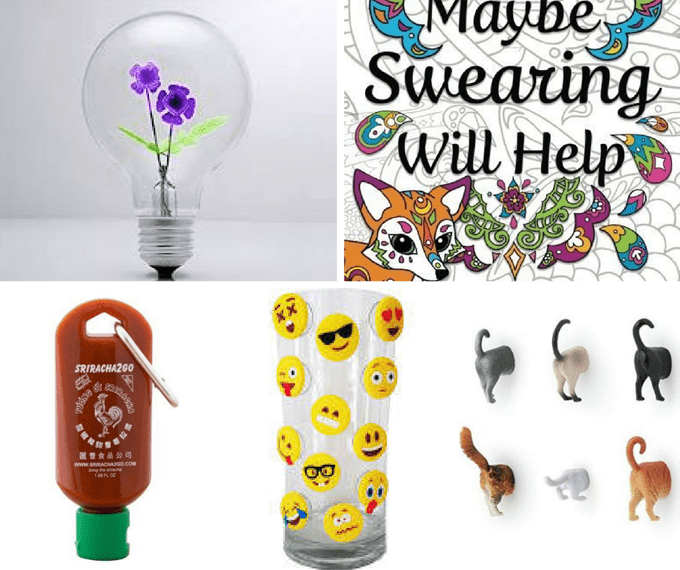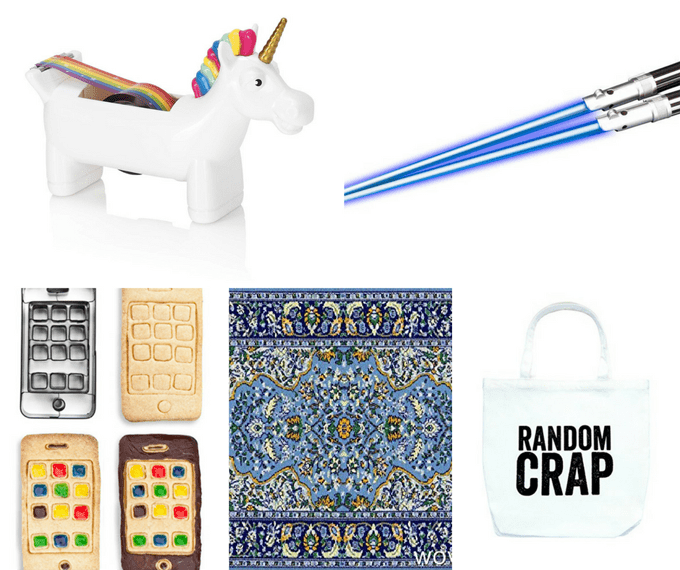 PIN FOR LATER: