How to paint on wine glasses and inspiration and painted wine glass ideas from around the web. This post was originally published in January 2017 and updated in January 2019.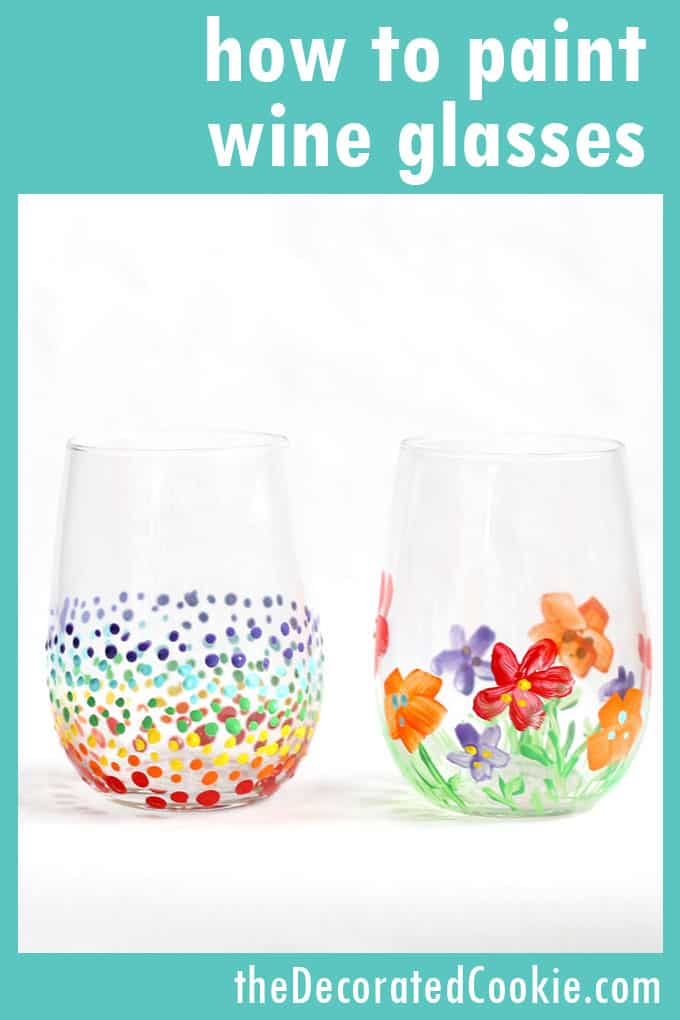 wine glass painting
I promise I'll get to wine glass painting (and I'll share lots of great ideas for painted wine glasses from around the web), so bear with me in this intro, but I try and bring up my survival every chance I get.
As many know, I was diagnosed with ulcerative colitis in 1992 when I was a junior in college at Georgetown University. Before my senior year I had an acute flare-up that left me in the ICU near death. I lost my large intestine, and the effects of the illness triggered other immune system problems. For the next four years I was in and out of the hospital with life-threatening flu and recurring pneumonia. These illness were so acute I ended up having a third of my right lung removed in 1997 and additional surgeries to reconstruct my intestines.
All of that is to say, in 1997 I had to move home with my mom to recover. During that year of convalescence, I started crafting. Painting, some baking, mosaics, you name it, I tried it. But painting on glass was my number one go-to.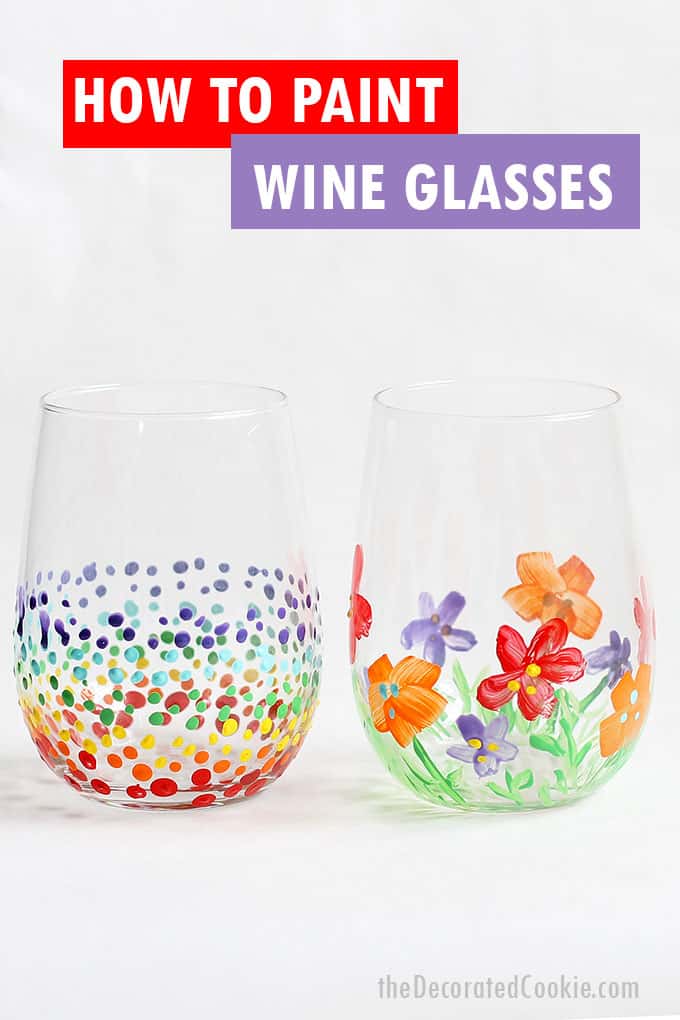 wine glass painting video
Here's a video of painting on wine glasses. Forgive the roughness. I found it hard to paint through the legs of my tripod.
more craft ideas
And if you like this post, be sure to check out this collection of crafts for grown-ups or this roundup of knitting projects for beginners. Or, check out this roundup of DIY wine racks.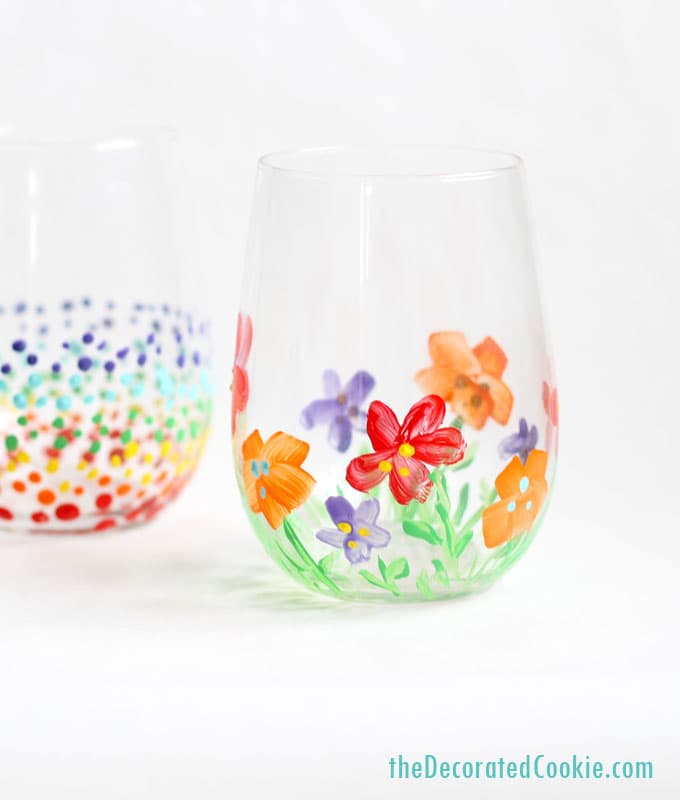 THE BASICS OF WINE GLASS PAINTING
you will need:*
*All of the above is available at any craft store, or click the links for affiliate products on amazon (or just to see what they look like).
**Note, if you already have a bunch of regular acrylic paints, instead of buying enamels, you can add this enamel medium to your regular acrylics to make them enamels.
**OR, I've not tried them yet, but I've seen folks use these PAINT PENS instead of brushes and paint.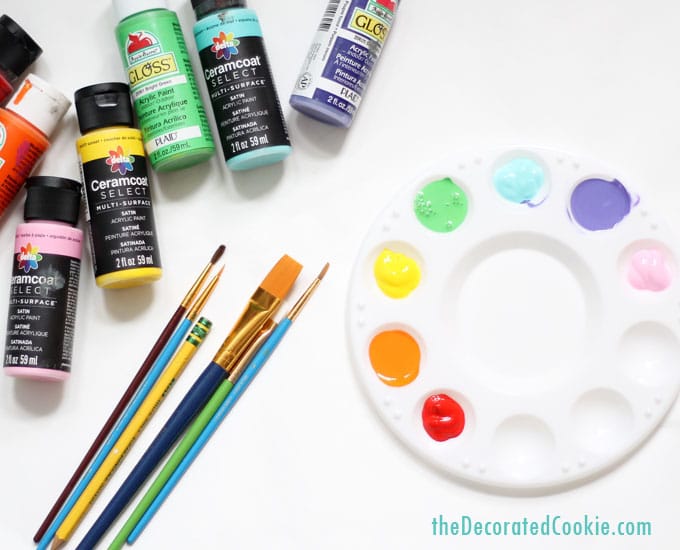 How do you paint on wine glasses?
First, wash the glasses and let them dry. Rub alcohol or vinegar on the surface to be sure it's totally clean. Let dry.
Second, paint! Use your acrylic enamels to paint. Foam brushes and pencil erasers or the backs of paint brushes are great for polka dots. For more opaque colors, let the first coat dry and add one or two more coats. Make a mistake? Just erase it with a paper towel or Q-Tip.
Third, let it set. You may either let the glasses sit for 21 days before using OR place the glasses in the cold oven, turn it on to 350 degrees F for 30 minutes. Turn off the oven and open the door. Let the glasses cool completely in the oven before removing.
wine glass painting ideas
Now, for some inspiration and how-tos from around the web:
If you're looking to buy, or for some wonderful inspiration, search etsy for wine glass painters. One of my favorite artists is Renée of Kudos Kitchen.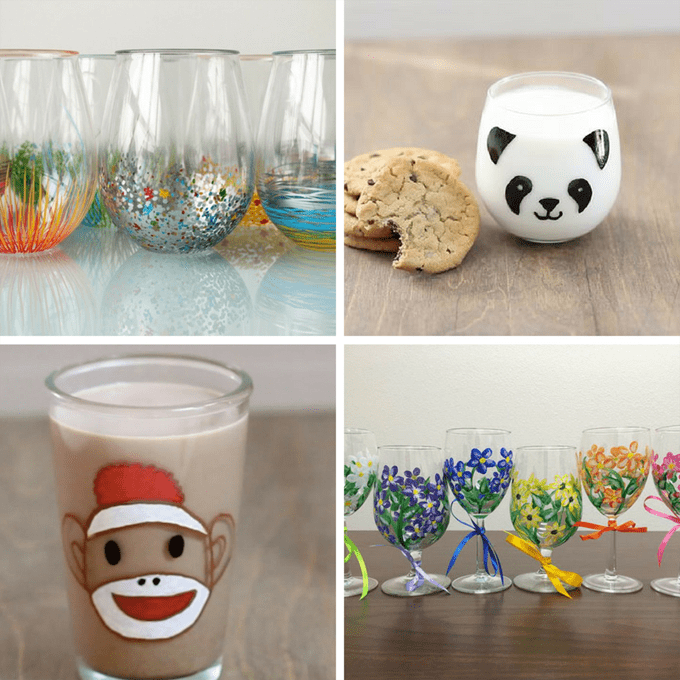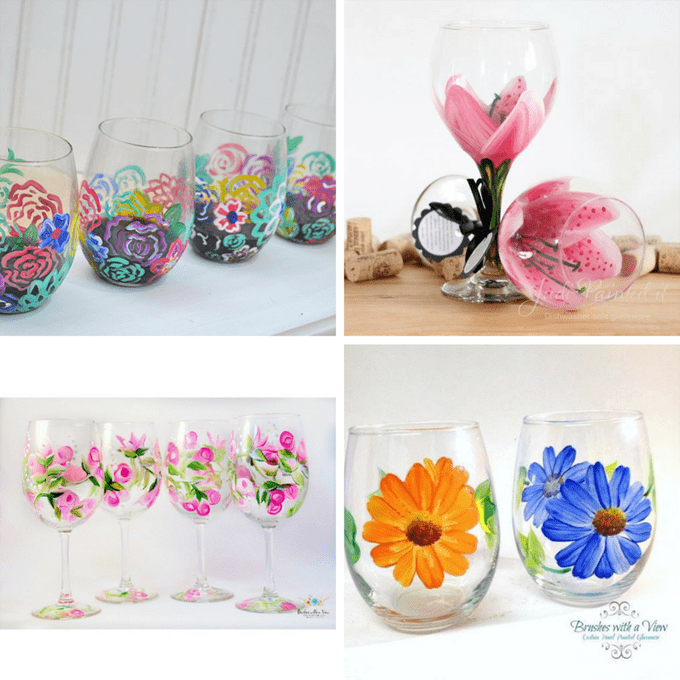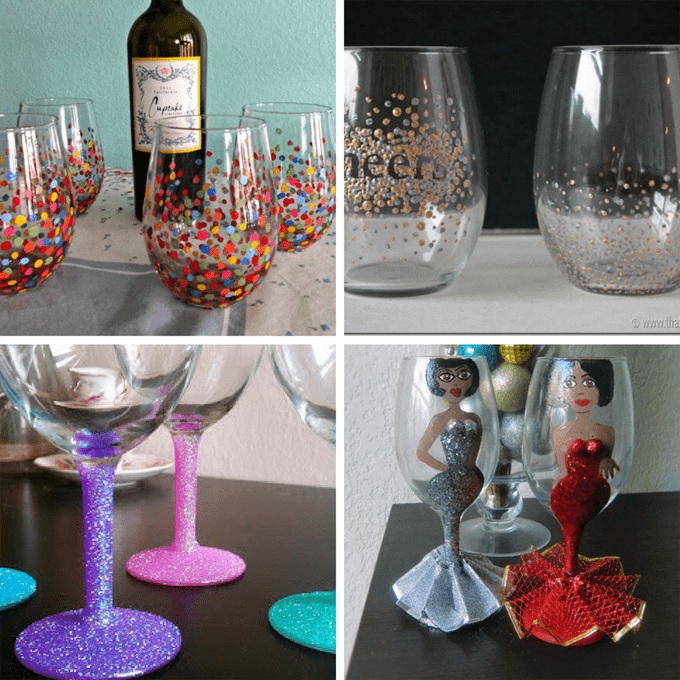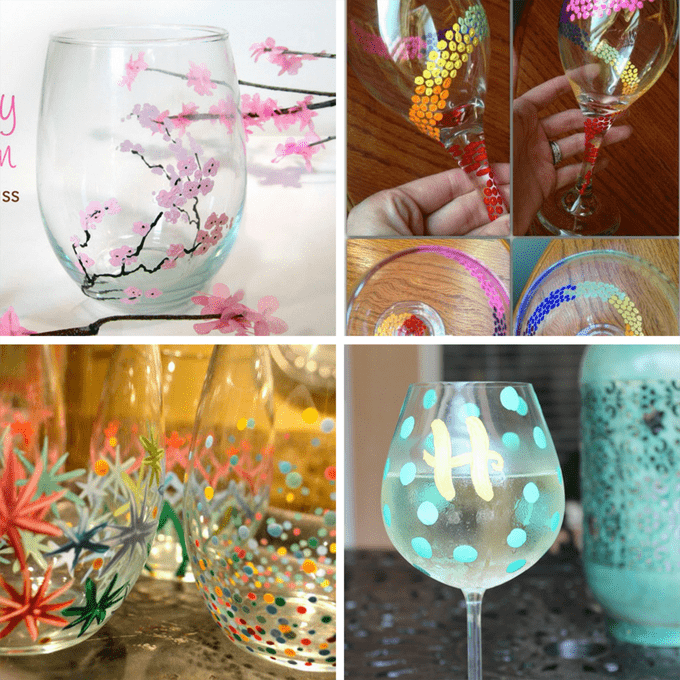 PIN FOR LATER: