Disclosure: *This post may include affiliate links. As an affiliate, I earn from qualifying purchases.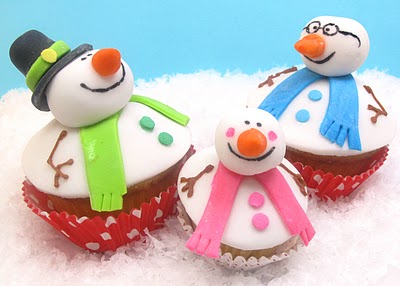 snowman cupcake Christmas card — family holiday card idea
I'm not adverse to photograph holiday cards, to opening an envelope and seeing your gorgeous children and then trying to figure out to whom they belong.
I like seeing these updates, especially from those outside my daily circle. But I can't bring myself to put my own gorgeous child's face on the front of a card.
Maybe I'm just overly shy on her behalf. And I certainly couldn't put a family portrait (eek! I'm horribly un-photogenic).
So my newish tradition is to put a sweet version of us. Here is our snowman cupcake Christmas card, a unique family holiday card idea.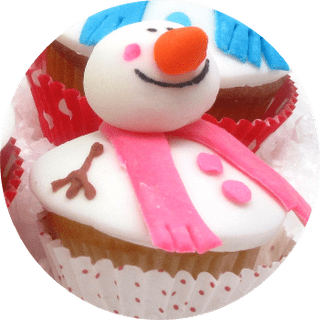 Versions from days of yore (you can see last year's gingerbread house Christmas card here). Look how the little one has grown!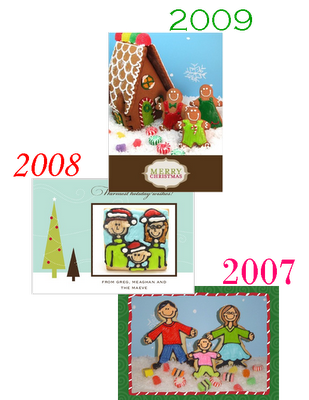 This year I chose cupcakes. I love the deals at shutterfly (you can always find some sort of discount and free shipping and whatnot), so I used a simple, folded card with a lime green frame.
And for those on my Christmas card list who haven't received theirs yet and are reading this (ie. those on my husband's list), sorry I ruined the surprise, for I'm sure opening a Christmas card from yours truly is the highlight of your season.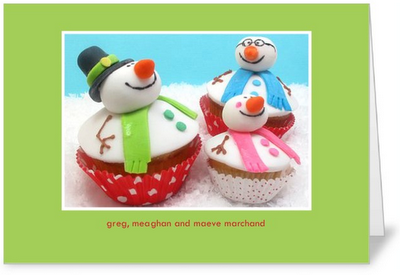 And you can see, I did stick my gorgeous kid's face on the inside.