Disclosure: *This post may include affiliate links. As an affiliate, I earn from qualifying purchases.


mini gingerbread houses
That's right. Gingerbread house pops, or… mini gingerbread houses on a stick.
I needn't emphasize yet again how much better everything is on a stick. And so, these mini gingerbread house pops. Or, gingerbread houses on a stick?
how to make gingerbread houses on a stick
you will need*
gingerbread cookie recipe
royal icing
this gingerbread house pop template
dough scraper or knife
white food coloring
marshmallows
lollipop sticks
decorating bag
coupler
decorating tips (sizes "2" and "3")
rubber band
sprinkles
*I used Martha's recipe for gingerbread, but cut it in half and reduced the amount of pepper. Find the lollipop sticks, decorating bag, coupler, tips and sprinkles in the craft store. You may find the food coloring there, too, but I prefer Americolor soft gel pastes food coloring, Bright White. For tips on finding cookie decorating supplies, click HERE.
step one: bake your cookies
Prepare gingerbread dough, chill, roll out on a floured surface according to the recipe. Use the template to cut out the sides and roof of the house. Bake according to recipe and let cool.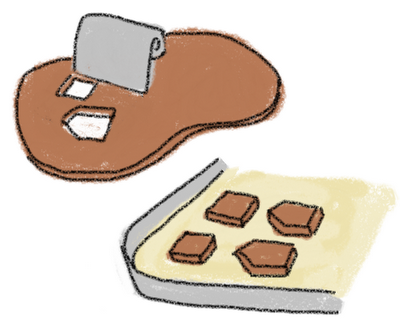 step two: prepare your frosting
Prepare royal icing according to recipe and brighten with white food coloring. Prepare a frosting bag with a coupler and size "3" tip, fill with icing and tie closed with a rubber band.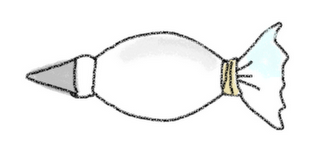 step three: assemble your house
Use the icing as glue to assemble the house. Let dry completely.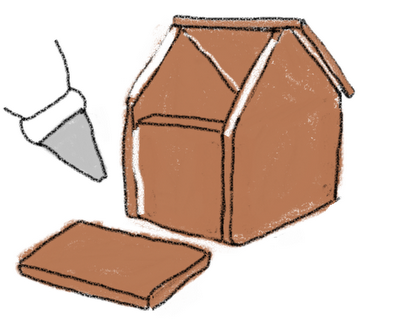 step four: decorate your house
Decorate however you like. I used the white icing with a size "2" tip for details and coated the roof with sprinkles.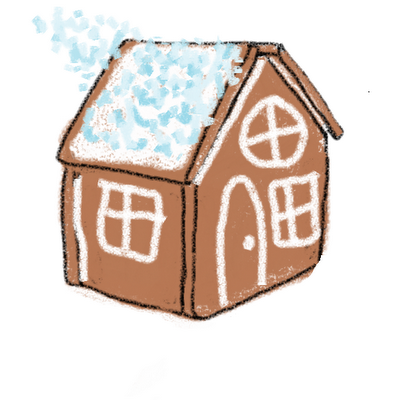 step four: make a pop
Skewer a marshmallow on its side (the rounded side, not the flat part) and insert into the house.